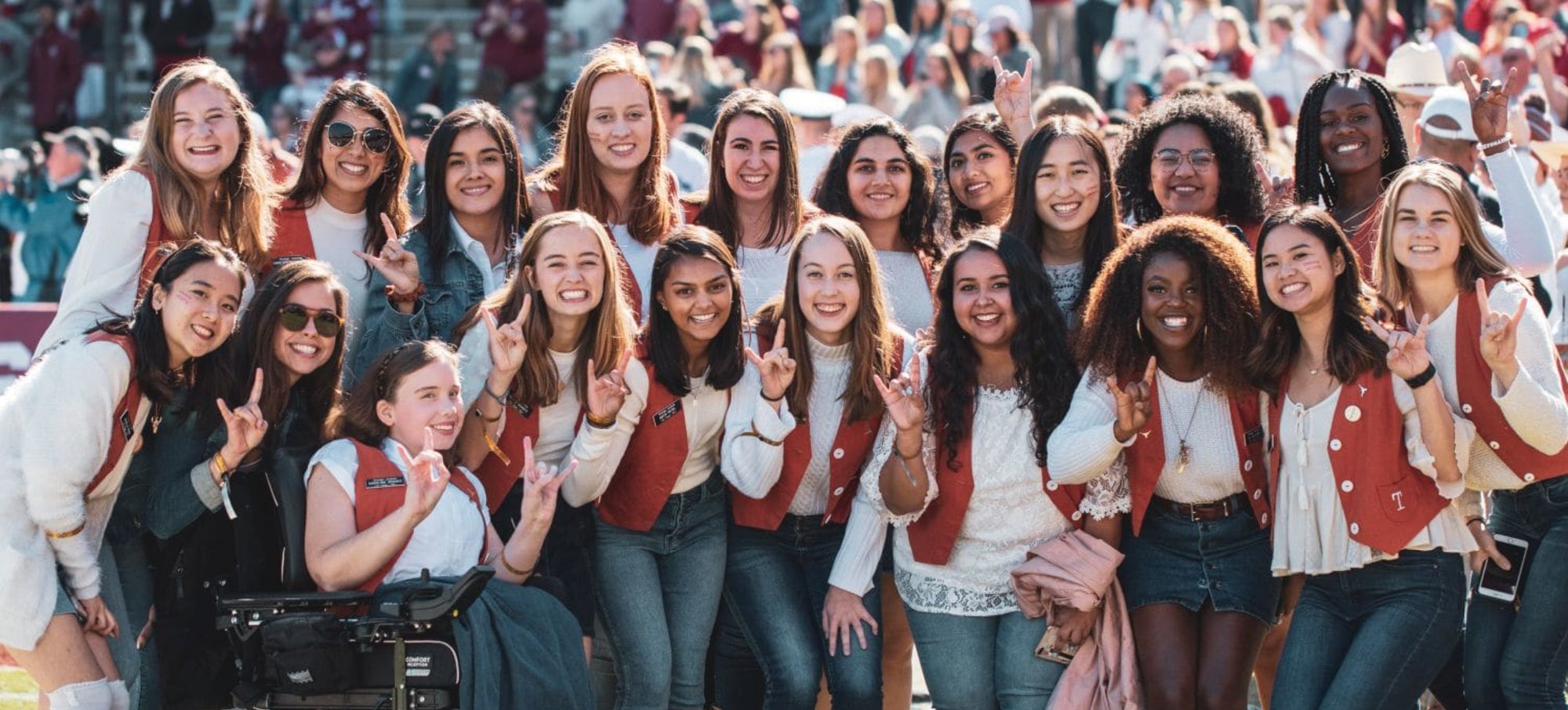 Texas Orange Jackets, founded in 1923, is traditionally the oldest women's service organization at UT. It now includes members who identify as women and nonbinary.
Photos courtesy of Texas Orange Jackets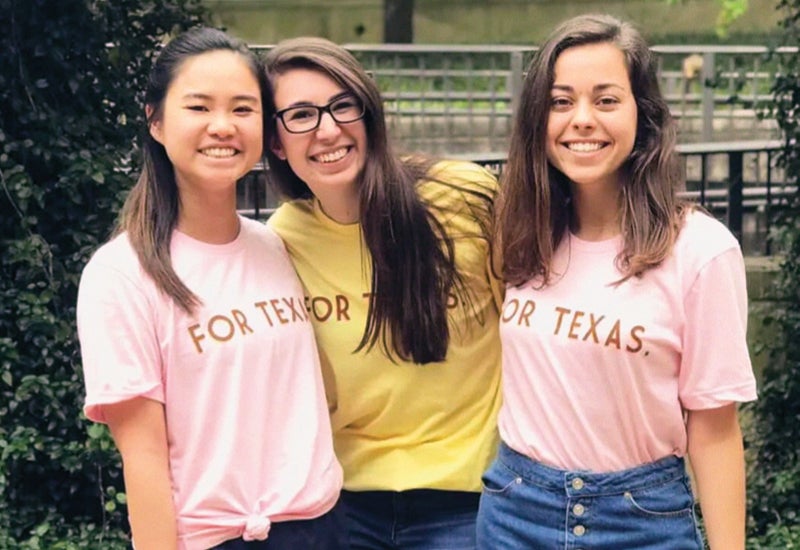 W
hen the clock hit 10 p.m., Maya Patel, BSA '19, couldn't believe her eyes. Patel and her fellow Texas Orange Jackets were participating in 40 Hours for the Forty Acres, The University of Texas at Austin's day of giving, to raise funds toward establishing the For Texas You Will Texas Orange Jackets Women's Empowerment Scholarship. They'd already raised about $16,000 using UT's crowdfunding platform, HornRaiser, in 2019, but weren't sure they'd be able to match that success during a pandemic.
But with the help of Longhorn Nation and some 40 for Forty prize money, the OJs received nearly $39,000 toward their scholarship. It continues a long tradition of the Tap Project — a service or awareness initiative led by each new class of Orange Jackets.
"When we started the project to fundraise for a $50,000 endowed scholarship in five years, we never thought we could do it," Patel said. "But we fully funded the scholarship years earlier than we expected. We completely blew our goals out of the water."
"I think a lot of people doubted we'd be able to fund our scholarship within the time that we had," said Grace Schrobilgen, B.A. '20. "And thanks to HornRaiser and 40 for Forty, we've done it in a year and a half."
The OJs' scholarship will provide a $2,000 annual award for a first-year, self-identified woman with financial need whose accomplishments highlight the Orange Jackets tenets of service, leadership, scholarship and community, no matter their circumstances.
"Our hope is that this scholarship will allow resilient incoming freshmen the opportunity to use their education to improve the university and community with their diverse perspectives and tenacity," wrote the Tap Class of 2018.
The Orange Jackets' goal was ambitious, but their choice to establish a scholarship endowment guaranteed the biggest impact on future Longhorns. "Starting in fall 2022, an incoming freshman will receive this scholarship," Schrobilgen said. "And that will happen for someone every year — forever."
The Chandra family leaves a legacy of philanthropy and impact.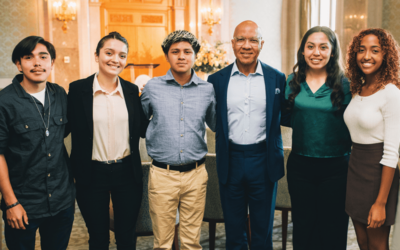 The inaugural class of Darren Walker Scholars meets their namesake and sponsors.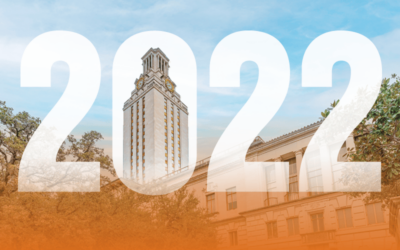 Thanks to philanthropic support from Longhorn Nation, UT closed a historic 2022.