Forty Acres Scholars learn to change the world as nurses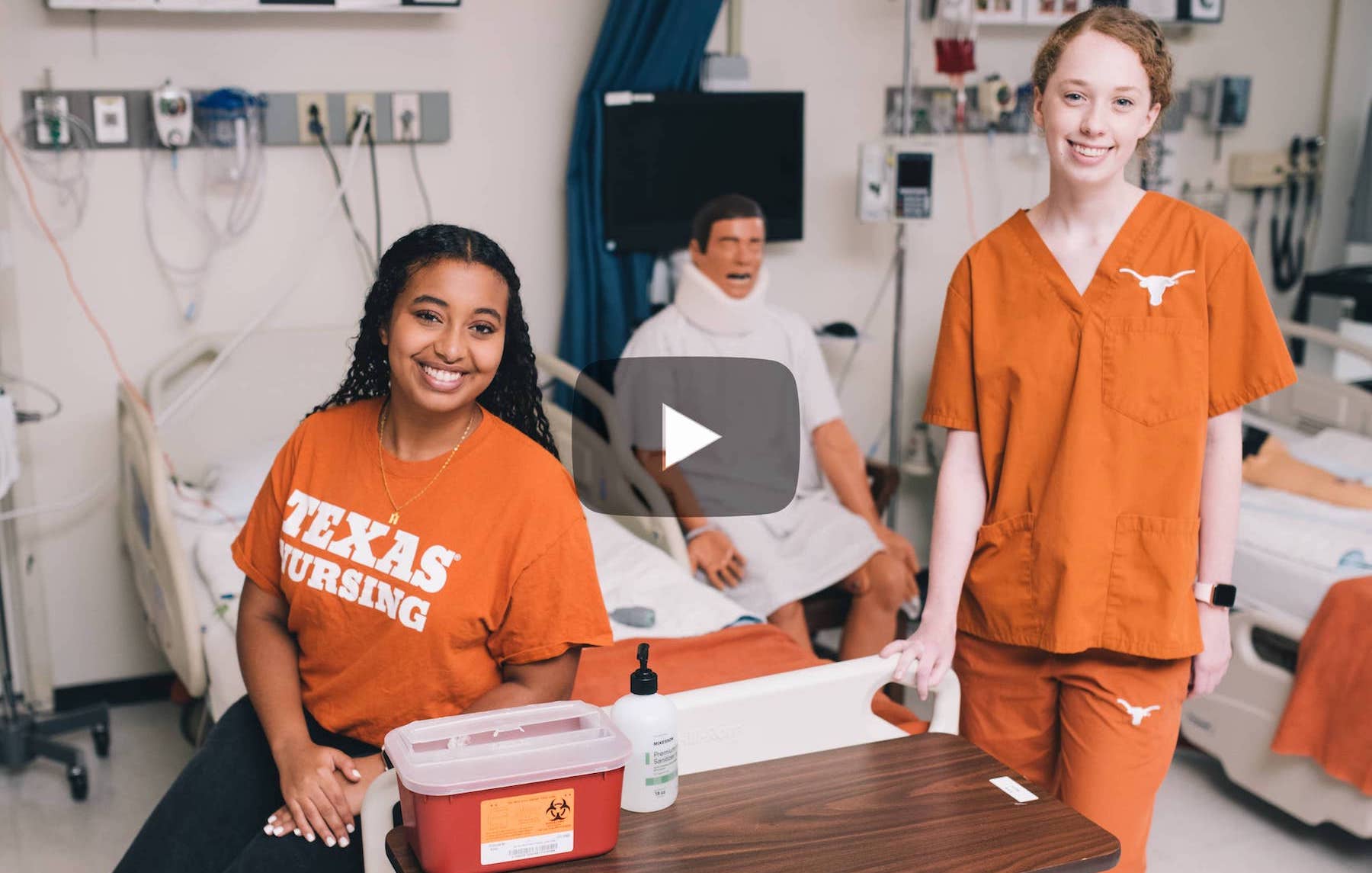 What starts here trains tomorrow's nurses. Thanks to endowed Forty Acres Scholarships, Emily Slaughter, BSN '22, and Helen Kalleb, BSN '24, are learning to change the world one patient at a time.
This video is part of World-Changing Students, a series highlighting the impact of philanthropy on outstanding students at The University of Texas at Austin.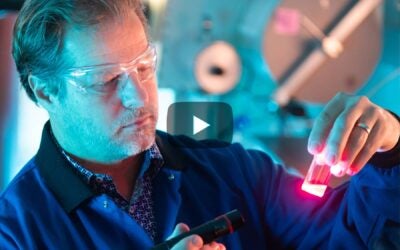 A gift from Gary L. Thomas supports UT Austin's reputation as a global leader in energy education.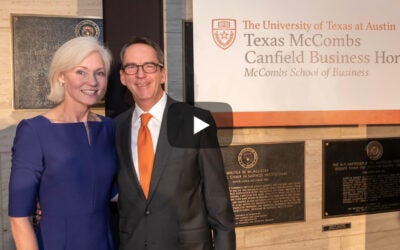 McCombs graduate Phil Canfield and wife Mary Beth support UT's Canfield Business Honors Program with student scholarships, keeping enterprising minds on the Forty Acres.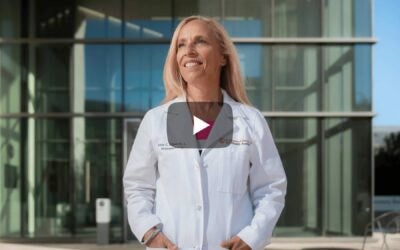 UT is advancing knowledge on Alzheimer's disease, stroke and other neurodegenerative conditions with the financial support of Jim and Miriam Mulva.