Made possible and inspired by you, Dell Medical School at The University of Texas at Austin is on a mission to revolutionize how people get and stay healthy. Here, top medical students, physicians and health experts join campus and community partners to create better health for everyone, every day.
Training Your Future Doctors
Our students, residents and fellows are partners in Dell Medical School's mission. Chosen not only for their academic achievements but also for their leadership, creativity and public service, they share a commitment to improving health for all. Your generosity allows extraordinary leaders from diverse backgrounds to become your future doctors and lead big changes in health.
Key Investment Areas
Medical student scholarships
Graduate medical education programs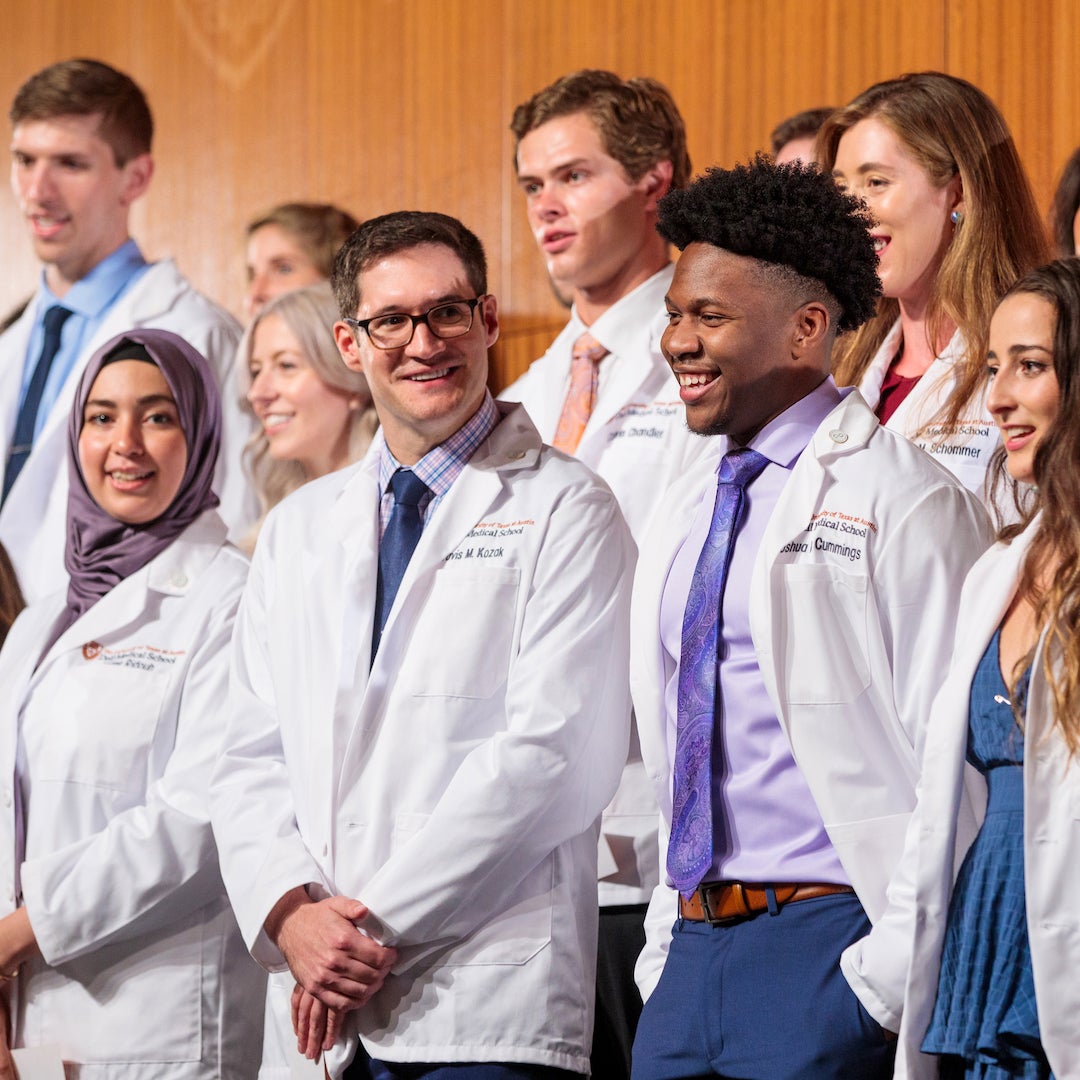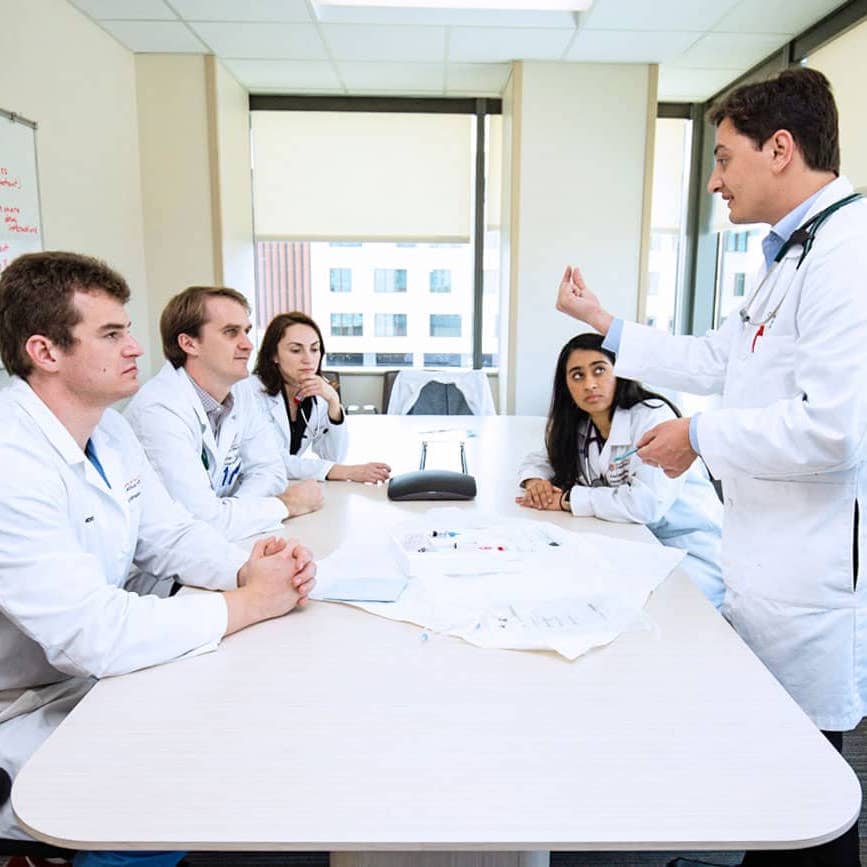 Attracting and Supporting World-Class Faculty
Internationally renowned physicians and accomplished researchers have made Central Texas home to build a new academic health system on the foundation of a national research powerhouse. Through new models of medical education, research, clinical care and community engagement, they shape the future of health and health care while training the next generation of doctors to do the same. Your gifts help recruit and retain physician experts providing high-value care for our community.
Key Investment Areas
Endowed support for all department chairs and program leaders
Endowed and immediate-use program support
Providing Excellent Care Right Here
UT Health Austin, Dell Medical School's clinical practice, puts you, your family, your goals and your needs at the forefront of your care. Dell Med health professionals and our clinical partners deliver an uncompromising quality of care in specialties across musculoskeletal and women's health, primary care, pediatrics, neurology, oncology, ophthalmology, cardiology and more.
Key Investment Areas
UT Health Austin
Livestrong Cancer Institutes
Mulva Clinic for the Neurosciences
Pediatrics, in partnership with Dell Children's Medical Center of Central Texas
Texas Center for Pediatric and Congenital Heart Disease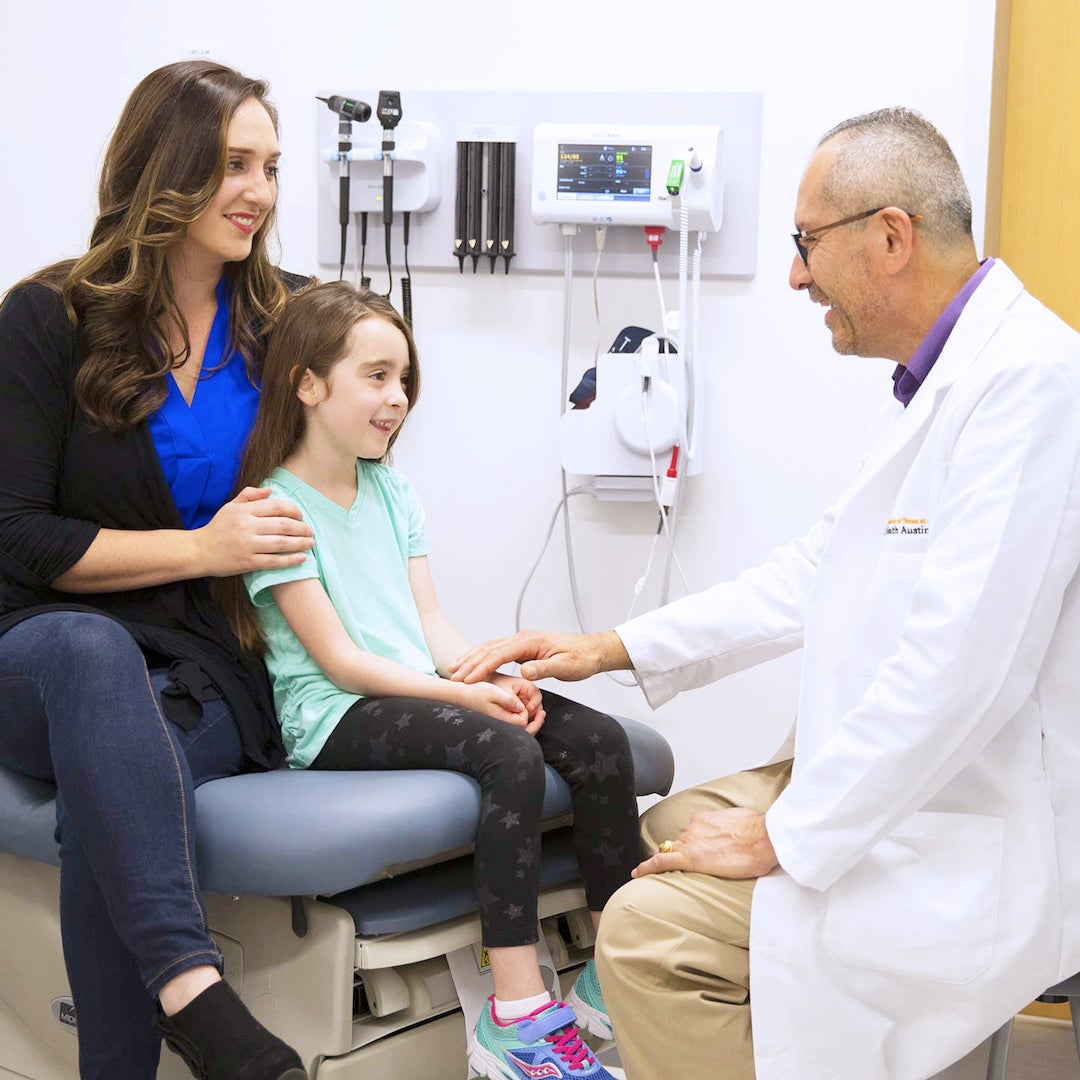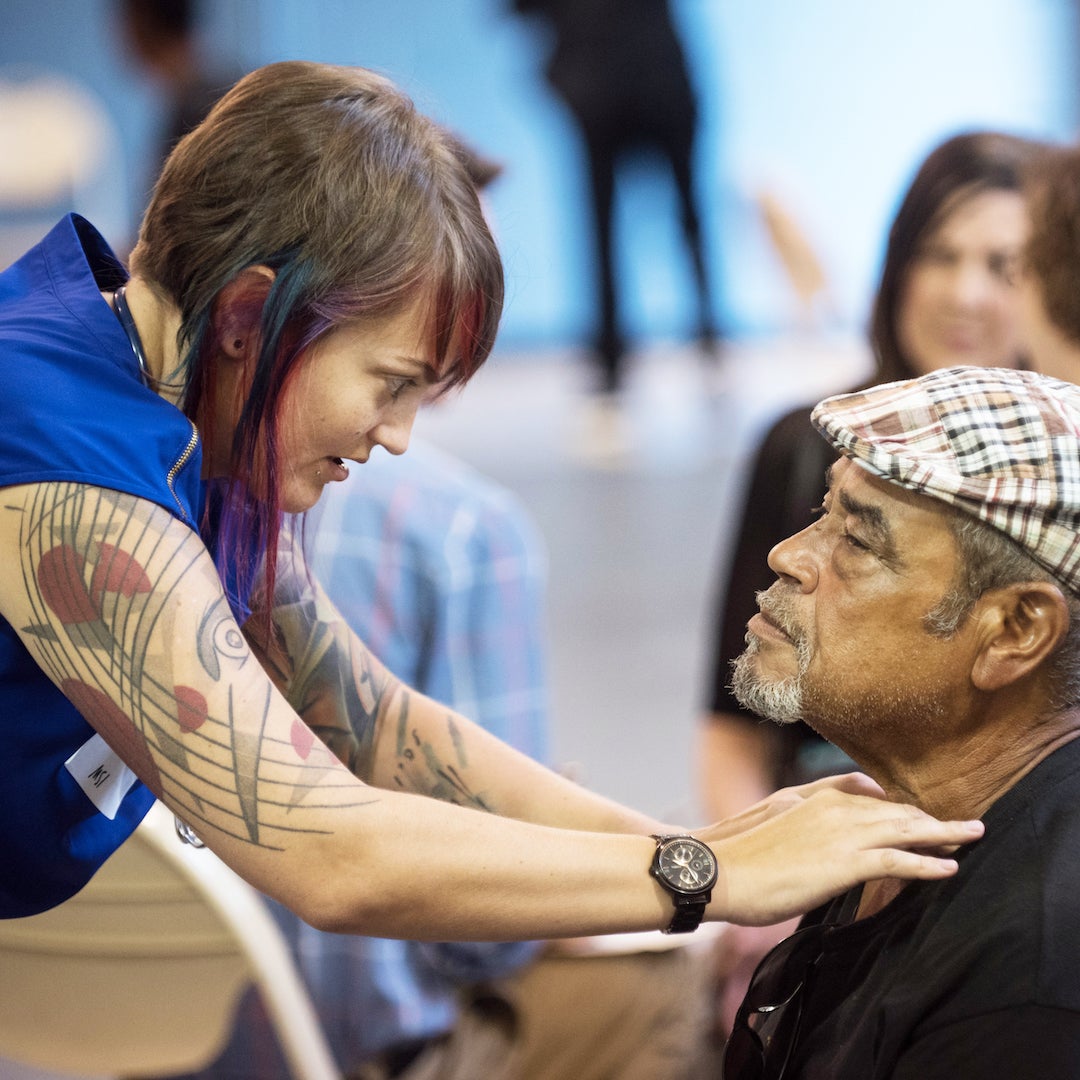 Improving Health in the Landscape of Life and Preventing Illness
Revolutionizing how you get and stay healthy requires more than medicine. By moving beyond care in the doctor's office and investing in high-impact actions in the community, Dell Medical School is building a healthy, resilient community with disease prevention and population health strategies that can be replicated in Central Texas and beyond.
Key Investment Areas
Community health programs and outreach
Cancer and chronic disease prevention initiatives
Health informatics and computational medicine
Advancing Research with Clinical and Community Impact
Dell Medical School faculty, students and trainees partner with research experts across The University of Texas at Austin to lead medical breakthroughs in the ways we prevent, detect and treat illness. Focused pathways from the lab to the clinic accelerate discovery, helping the latest findings improve the lives of you and your family. Here, world-class research meets world-class care to generate discoveries that address some of the greatest challenges in health and health care.
Key Investment Areas
Health Transformation Research Institute
Dell Pediatric Research Institute
Institute for Early Life Adversity Research
Health systems redesign