LBJ School of Public Affairs

The LBJ School of Public Affairs has been one of the nation's leading public policy schools for over 50 years. As the world navigates a global pandemic, climate change and more, we are reminded that as policymakers, public servants, nonprofit leaders, members of the private sector and more, LBJ School alumni play a critical role in contributing solutions to society.
Educating Tomorrow's Policy Leaders
Policy is one of the most powerful tools we have to make real and lasting change. Student fellowships allow the LBJ School to recruit outstanding applicants, affording students the chance to obtain a high-quality education and subsequently contribute viable solutions to society.
Key Investment Areas
Fellowships and student support programs
Experiential learning opportunities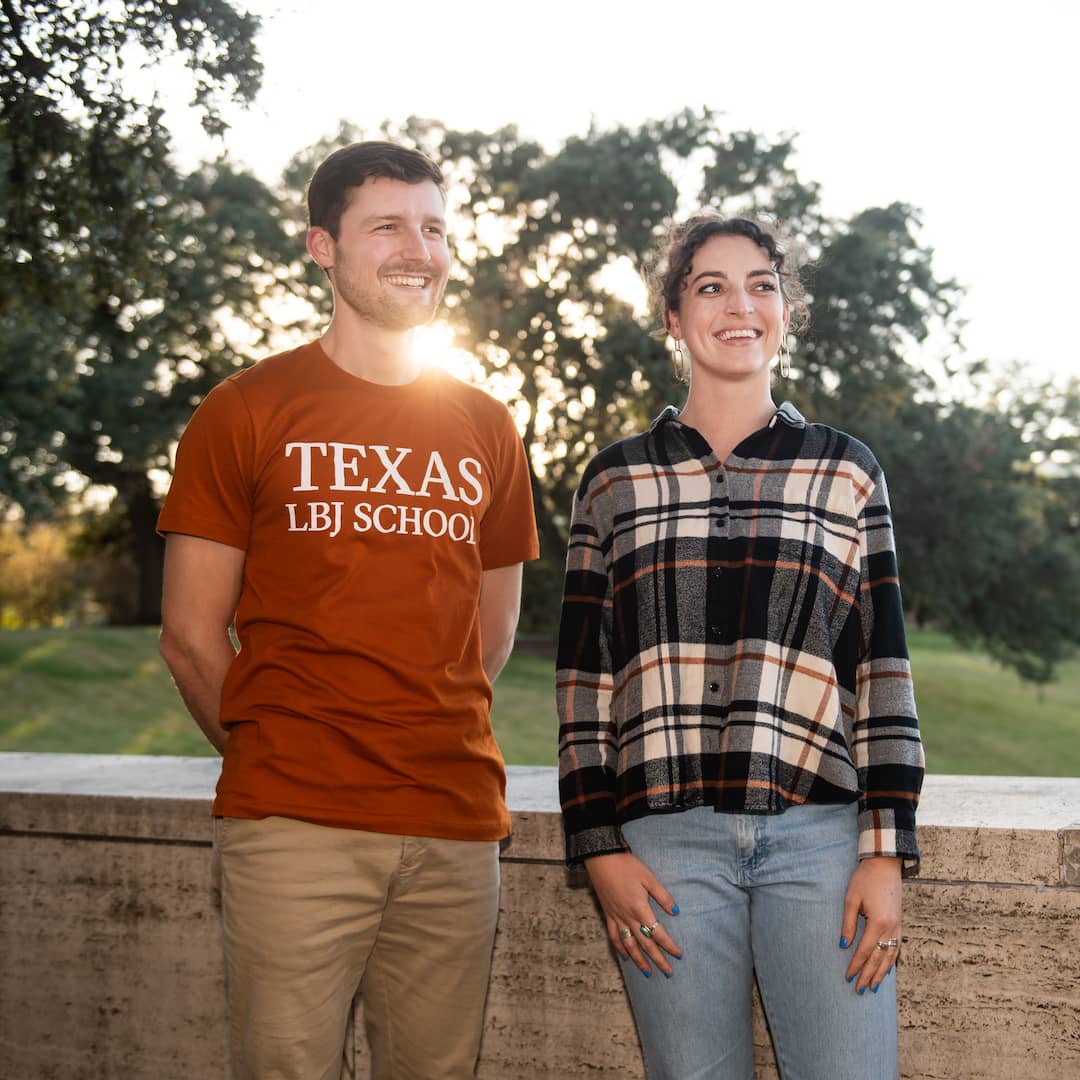 Discovering Real-World Expertise and Innovating Research for the Public Good
The majority of LBJ School research faculty members are linked to centers and initiatives located in the LBJ School, which also secure major research grants and provide students with research training and experience. LBJ school faculty members also lead and engage with affiliated centers that provide important platforms for collaborations with an even larger number of centers and institutes that exist across UT.
Key Investment Areas
The Center for the Study of Race and Democracy
The Impact Factory, a collaboration between the LBJ School and Dell Medical School
The LBJ Urban Lab
The Ray Marshall Center for the Study of Human Resources
The RGK Center for Philanthropy and Community Service
The LBJ Women's Campaign School
The Prison and Jail Innovation Lab
Preparing Graduate Students for Federal Policy Careers
The LBJ Washington Center is home to the LBJ School's innovative DC Concentration, which gives students the competitive advantage of working, learning and interacting with federal policymakers while earning their master's degrees.
Key Investment Areas
Securing a building to permanently house the LBJ Washington Center
Endowing the DC Concentration degree program