What Starts Here Changes the World
The University of Texas at Austin is on the front lines of the future: sparking the imagination, driving discovery and transforming lives. And it's only possible because generous supporters believe in the power and promise of our state's flagship university to change the world. We strive to reach the highest levels of achievement and success in all that we do by creating meaningful and powerful experiences for our donors.
Mission
The core purpose of the university is to transform lives for the benefit of society. Texas Development's mission is to maximize philanthropic support for the university, our students and our faculty as they work to positively impact Texas and beyond.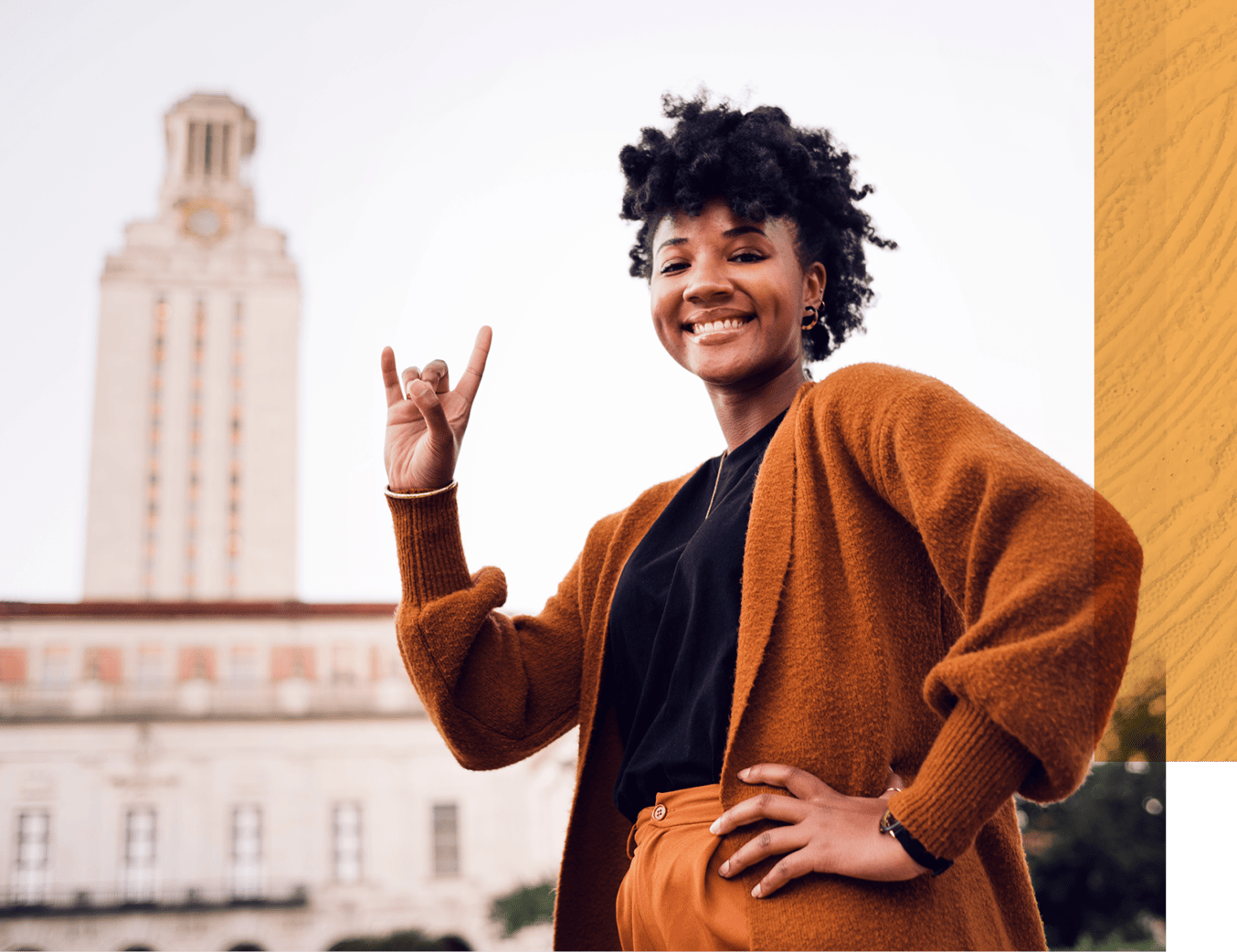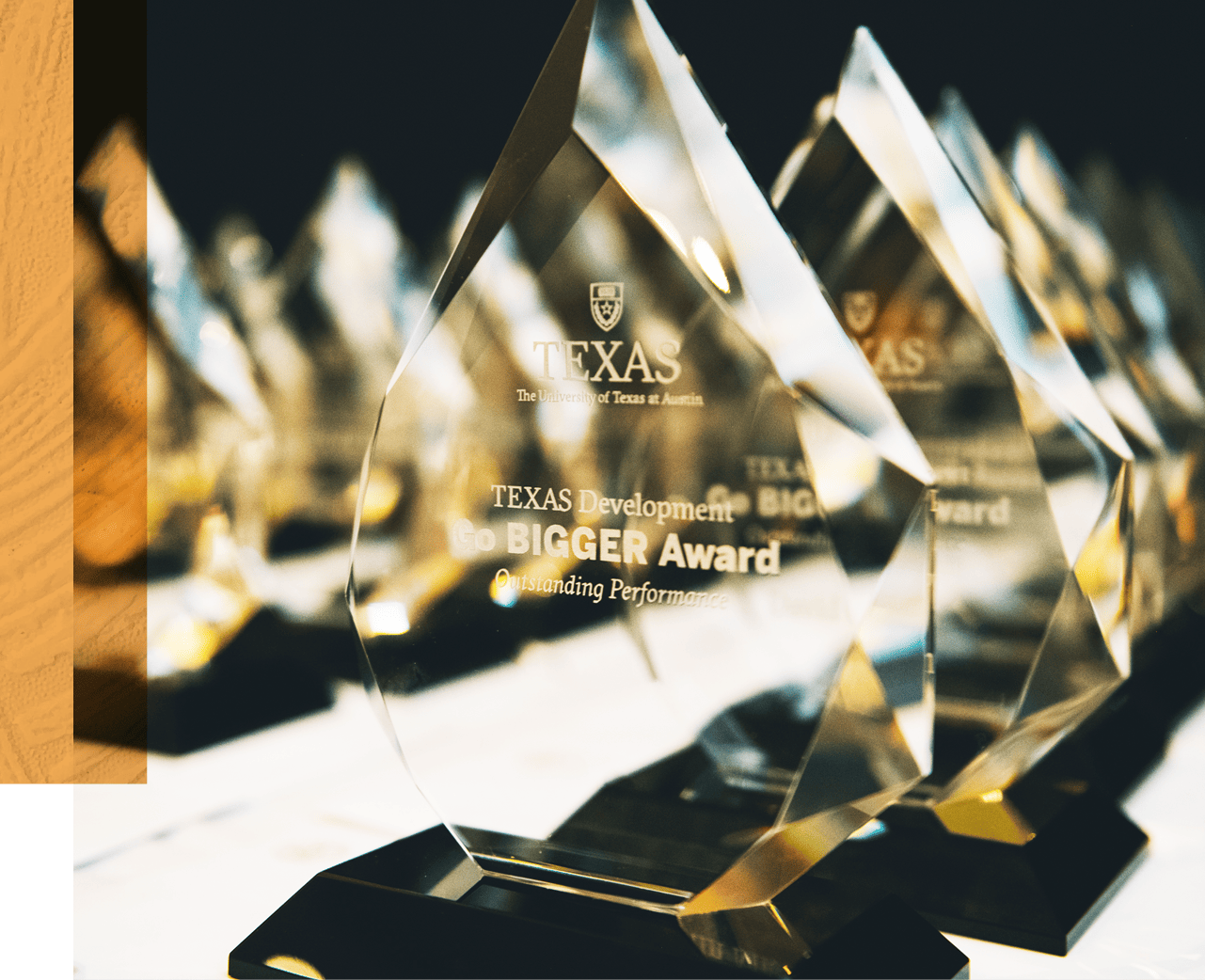 Go BIGGER
Every Texas Development team member embodies our BIGGER core values. Each year, we celebrate members of the Texas Development community who demonstrate exceptional performance, leadership and our core values with a Go BIGGER Award.
Professional Growth
Texas Development provides professional development to help every team member enrich their skill set and reach their most ambitious goals. We are committed to providing all team members the professional opportunities, support and resources they need to grow as fundraising professionals and advance their careers.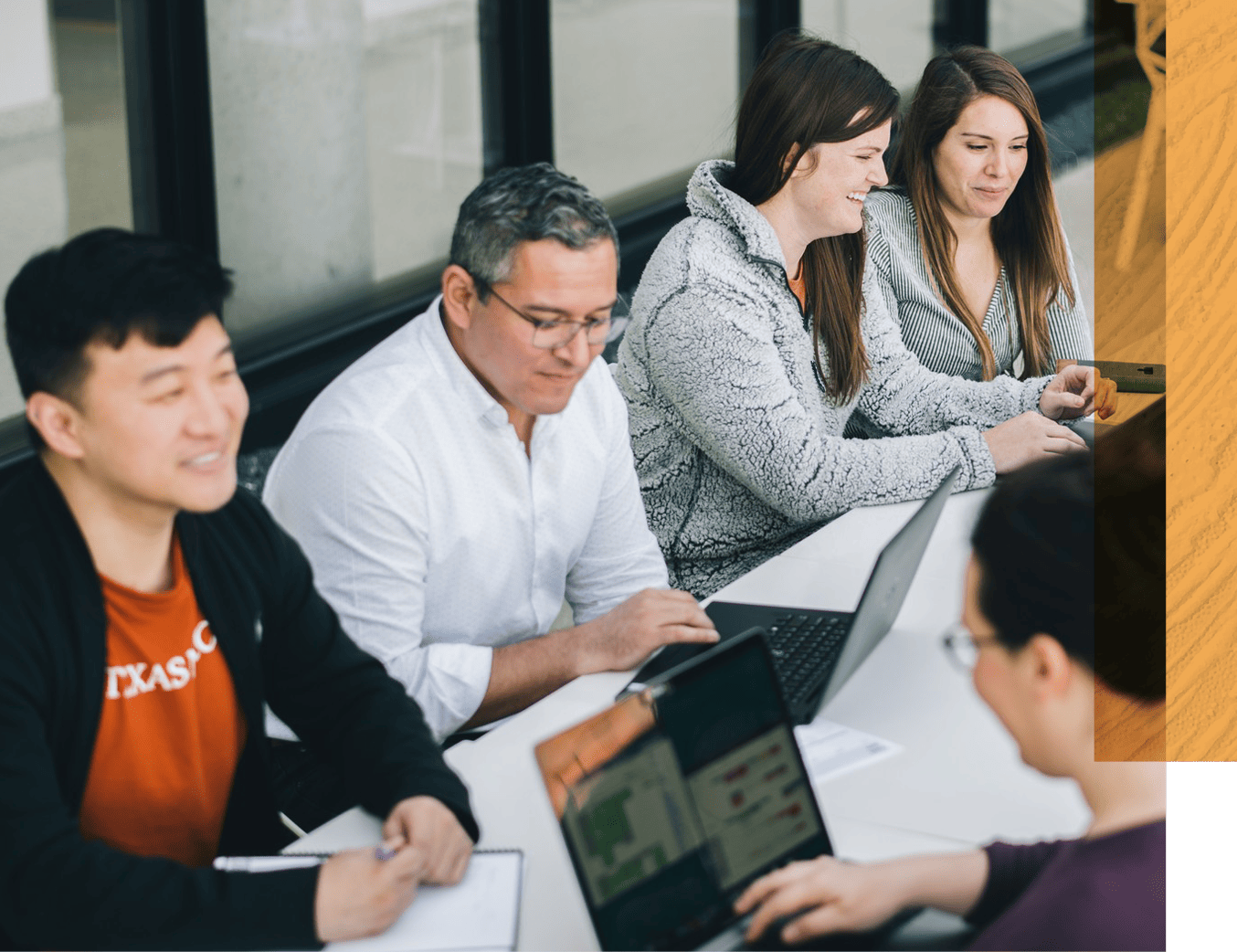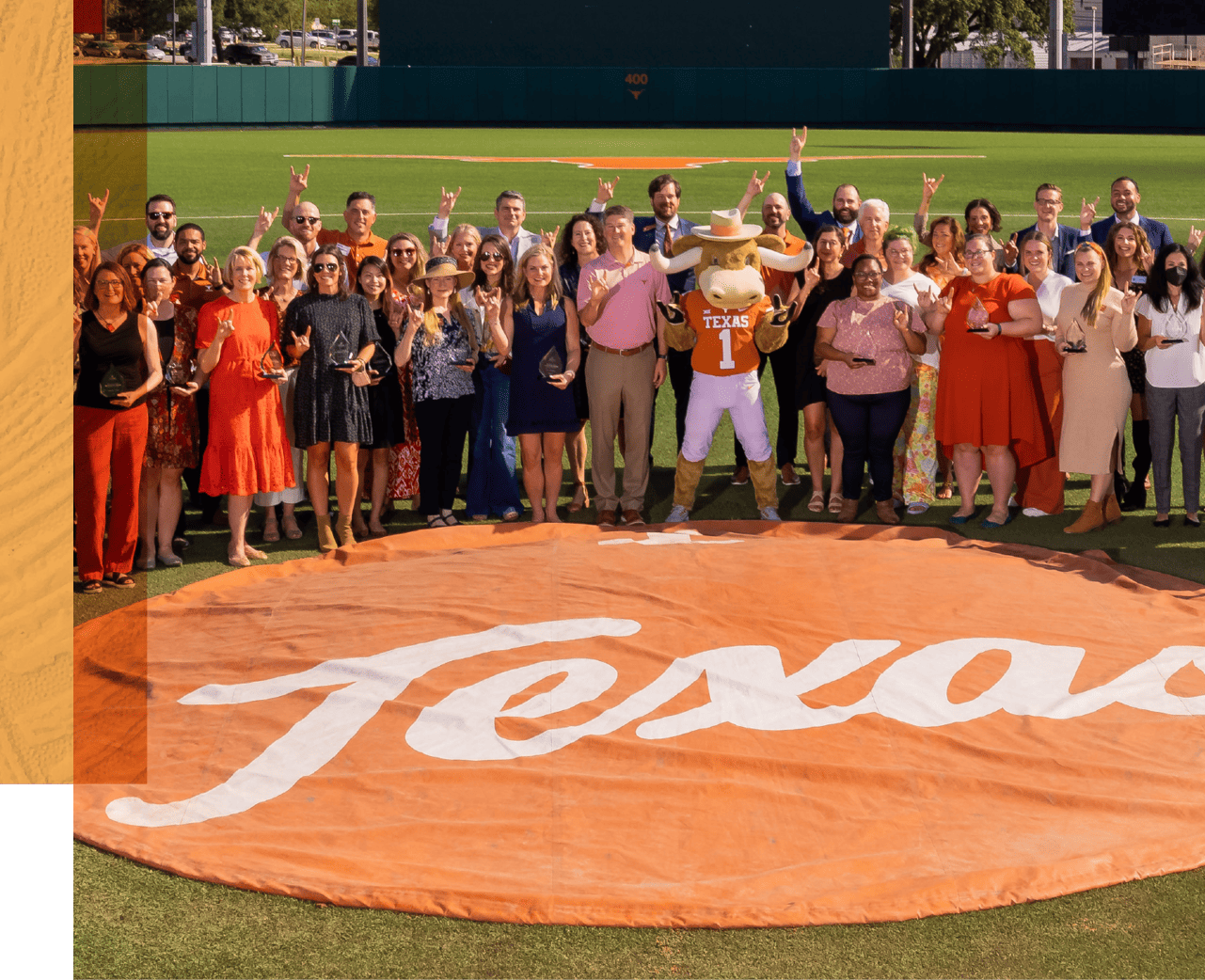 Diversity and Inclusion
Like the university we serve, Texas Development works to promote a culture of diversity and inclusion among our staff and donor communities through our recruitment, training and cultural practices. Read our DEIB Statement.