Getting a degree did more than change Ken Lackey's life. It may have saved it.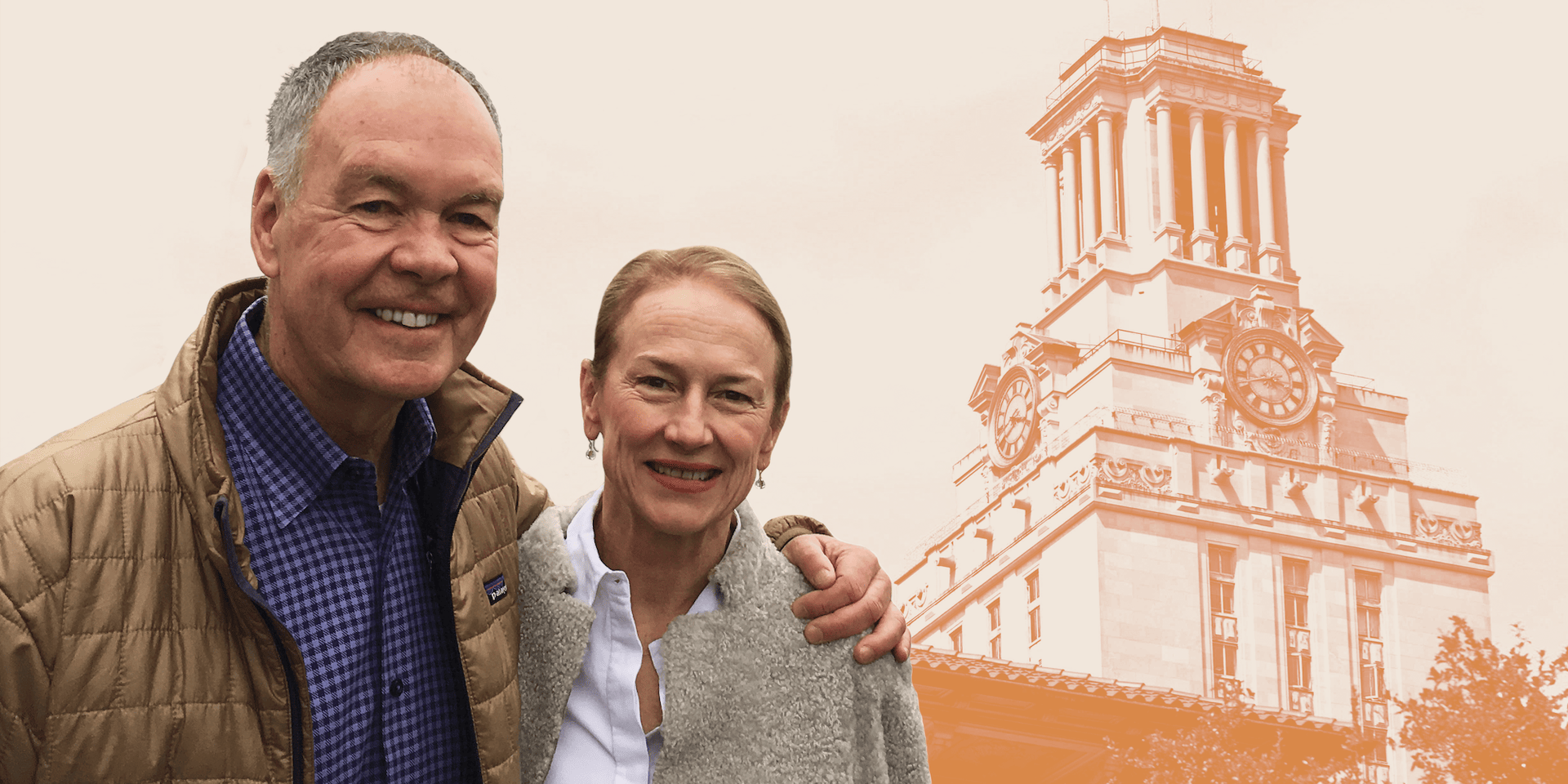 Ken Lackey attended The University of Texas at Austin in the late '60s — a particularly tumultuous time in American history. Although his years on campus played out against the backdrop of the Vietnam War, Ken looks back fondly on his graduate school years, spent listening to country music, socializing with classmates in Scholz Garten, and playing handball in Gregory Gymnasium. He earned his MBA in 1967, which led the Jackson, MS, native to a long and prosperous career in the energy and aerospace industries. In gratitude for what UT gave him, Ken has established a charitable remainder trust to provide students in the McCombs School of Business access to the same kind of opportunities that changed the course of his life.
Ken arrived on the Forty Acres with an undergraduate degree in mathematics and physics from Ole Miss. He planned to continue his education in those fields, but some family friends attending UT arranged for him to meet with advisors in what then was called the College of Business Administration.
"My father was continually asking me, 'Son, what kind of job are you going to get with a degree in mathematics?' Truthfully, there were not a lot of jobs for mathematicians in those days. The business school's pitch was you can use your quantitative skills, and you can do it in the business world," Ken recalls.
Even without a background in business, Ken was impressed by what he saw during his visit to UT. He was offered a spot in the MBA program along with a small monetary scholarship and an out-of-state tuition waiver. He accepted, knowing his decision would have both near-term and lifelong ramifications for him.
"President Johnson had provided deferments to students in graduate school, and I had hoped the Vietnam War would be over by the time I graduated," Ken says. Unfortunately, the war not only outlasted his studies, but it had intensified. Ken had received an Army ROTC commission at Ole Miss and was facing a two-year active-duty military obligation after his graduation from UT, so the future held a high level of uncertainty.
"On the first day of my basic officer leadership course at Fort Sill," Ken recalls, "someone asked the sergeant, 'Can you tell us what the odds are of going to Vietnam?' The sergeant said, 'Oh, that's an easy one. 100%.'"
In gratitude for what UT gave him, Ken has established a charitable remainder trust to provide students in the McCombs School of Business access to the same kind of opportunities that changed the course of his life.
Serving in Vietnam was both a fact of life and a cause of concern for many young lieutenants. It was the height of the war and many of Ken's friends, ROTC colleagues and fellow officers had either been killed or wounded in combat. "After completing the basic officer leadership course, artillery officers like myself would spend the balance of their first 12 months with a unit in the United States and the last 12 months in Vietnam," Ken explains. "Being an artillery lieutenant in Vietnam was high risk because you were typically assigned with an infantry unit, and forward observers in Vietnam had a relatively short life span."
During this period, Secretary of Defense Robert McNamara established a program to train senior officers to use quantitative methods to improve risk analysis and decision-making. Ken applied to become an instructor in the program but was told his odds of acceptance were slim because the Army frowned on having lieutenants instruct majors and colonels. Ken had one advantage many senior officers did not have — the application of quantitative skill sets to business problems that he had learned at UT. As a result, he and two other artillery lieutenants spent their last 12 months in the Army teaching operations research and quantitative analysis to senior military officers.
"When I think of giving something back to UT, I think of that. And I think of the fact that I basically went to UT for free. I'm not a nostalgic person," says Ken, "but I do acknowledge what I was given."
Ken's career also included several years in Oklahoma government as chief of staff to Governor Frank Keating and as president of the University of Oklahoma-Tulsa. "While I was there, somebody provided me with a presidential fund to use in whatever way I saw fit," recalls Ken, who hopes his gift to McCombs will allow Dean Lillian Mills and her successors the same type of freedom.
"I'm not smart enough to look ahead and know what UT's needs will be in 10 or 15 years but I think they'll always need some discretionary funds," says Ken. "They've got a good track record in selecting deans for the business school, and I know they'll use the money appropriately."
Get Started
When you include UT in your estate plan, you create global leaders, drive discovery and change the world. You also protect assets, provide for those you love and receive tax-wise benefits.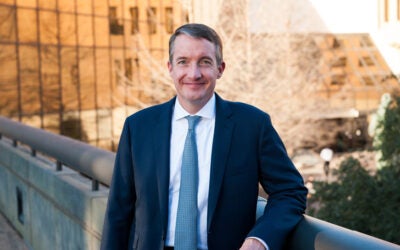 Achieving milestones is an excellent moment to look forward and set goals for the future.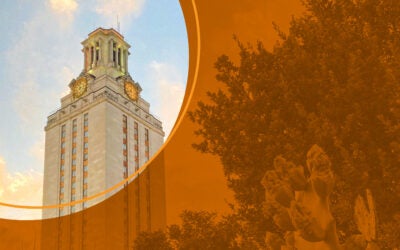 Alumni share favorite UT memories and why they support the Forty Acres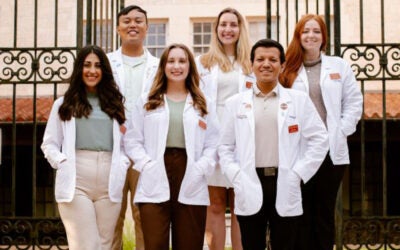 Marissa Schlaifer sees philanthropy as an obligation more than an opportunity. Her gift will open many doors for students in the College of Pharmacy.