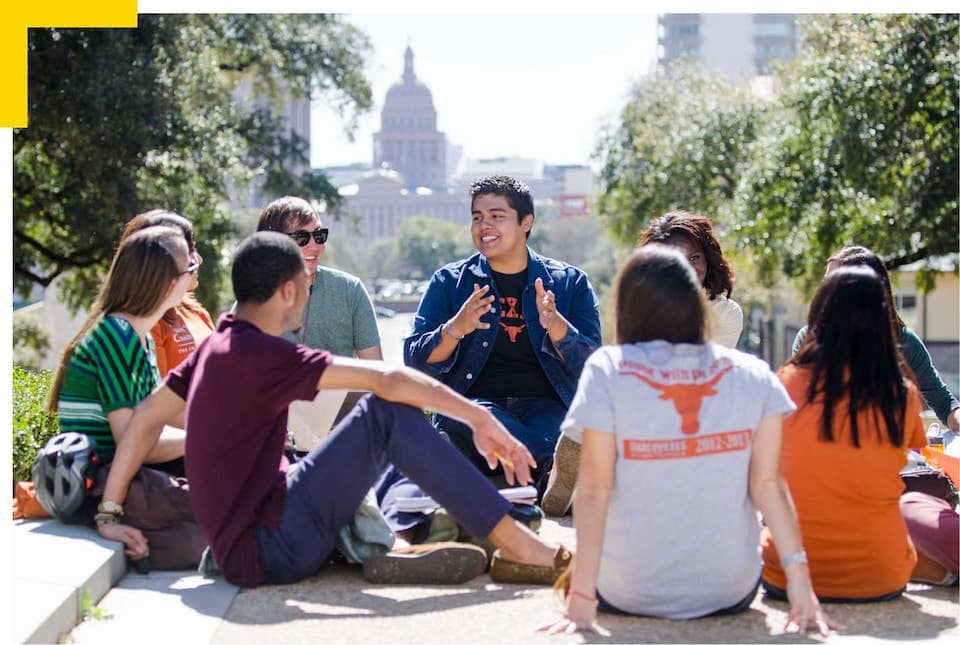 Create an Impact Today and Tomorrow
Here's a powerful way for your single gift to make a greater impact. Several colleges and schools at The University of Texas at Austin have launched a planned giving Legacy Challenge. When you document a new future gift through your estate plan to a participating college/school, they will make an immediate donation (while funds last) to the department or program that you choose. It's a bonus gift that costs you nothing!
Find out more about each Legacy Challenge.
Your gift will make an impact today and a lasting one in the future that will benefit countless students.
And your gift will inspire others to change the world.