Leave Your Legacy,
Back the Band
The Longhorn Band invites you to join the Legacy Challenge.
The Longhorn Band will celebrate a milestone anniversary in 2025 — 125 years of ringing the cowbells, shaking the fringe and raising the spirits of Longhorn Nation. But first the band, alongside Texas Athletics, will make the move to compete on collegiate sports' biggest stage — the Southeastern Conference.
Here's how a single gift today can make a lifelong impact on future Longhorns
If you document a future gift of $100,000 or more for the band in your estate plan, the President's Development Board will make an immediate donation on your behalf (while funds last) to the Longhorn Band Legacy Fund — a permanent endowment for the Showband of the Southwest!
The process is easy. Complete this simple form to initiate your planned gift. With no burden on your pocketbook today, you can help ensure a thriving future for the largest and most celebrated student spirit organization on the Forty Acres.
When you document a gift in your estate plan, you will be invited to become a member of the Script Texas Society and receive recognition on a new donor wall. You will also be enrolled in the Texas Leadership Society, a community of generous Longhorn alumni and friends who receive special benefits and opportunities.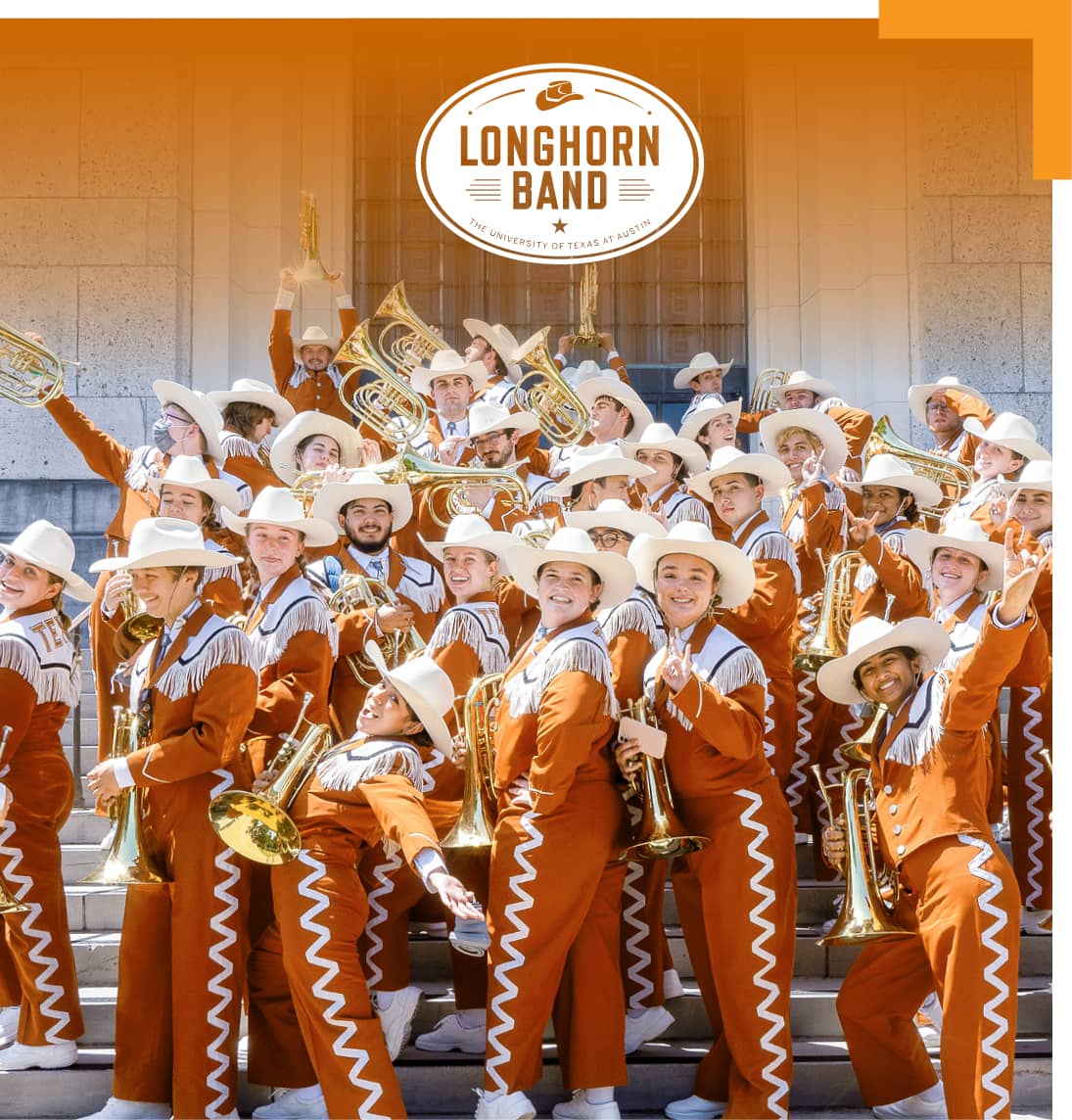 Photo credit: Dave Wilson
Join the Longhorn Band Legacy Challenge today!
Leave a legacy that will last a lifetime.
Make sure the best band on the field is always wearing burnt orange. Your gift has the power to motivate and inspire others and create a lasting impact that will benefit future Longhorn Band students, faculty, and programs for years to come. With your help, we can send the Showband of the Southwest into the SEC as the country's best — and best-supported — marching band.
Questions? Check out the Legacy Challenge FAQs to learn more. Or visit giving.utexas.edu/backtheband to explore other ways you can show your support for the Longhorn Band.
I'm With the Band!
"The Longhorn Band gave me so much confidence and pride, and it helped me develop leadership skills. Being able to help students makes me feel wonderful."
Kathy O'Connor
B.S. '81, Longhorn Alumni Band member
Created a scholarship to support students in the Longhorn Band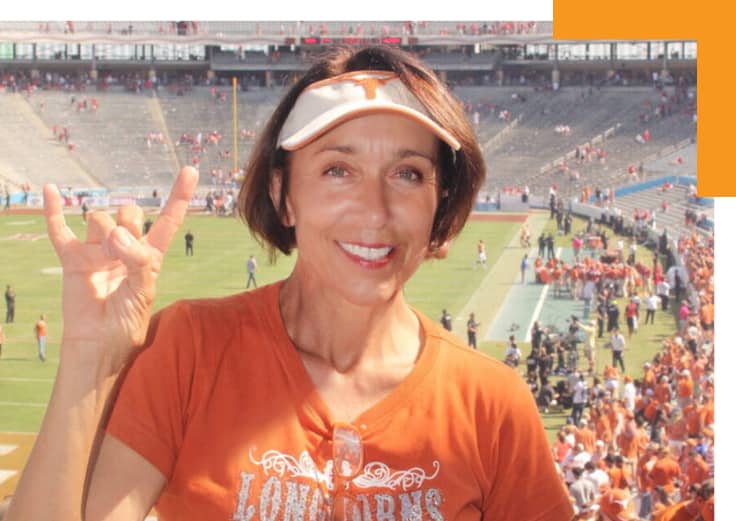 Thank you for your interest in the Longhorn Band Legacy Challenge.
Please submit the form below and a member of the Development team will be in touch soon to answer any questions you may have.
For more information please contact:
As with any decision involving your assets and/or estate, we urge you to seek the advice of your professional counsel when considering a gift to The University of Texas at Austin.