Tom and Reggie Nichols are avid art collectors and purchase most of their pieces from local, unknown artists.
Photos: Terry Vine
Houston couple's gift supports Texas Athletics and The University of Texas Libraries
Tom and Regina "Reggie" Nichols are used to hard work. Tom, '78, was a scholarship student-athlete studying economics and Reggie, '78, studied psychology. After college, the Nichols started their own business, which will soon celebrate its 28th anniversary. So, when they decided to give to The University of Texas at Austin, they wanted to use a giving vehicle that would work hard for them and the university. The Nichols decided to set up a charitable gift annuity to benefit Texas Athletics and The University of Texas Libraries.
Tom and Reggie were high school sweethearts. "We met in our 11th grade Algebra II class," Tom said. "It was the best memory I have of the class," Reggie added with a smile. While it took Tom a few months to work up the courage to ask her out, they haven't looked back since.
Tom was recruited to play basketball by colleges across the country, but he wanted to attend a college that offered rigorous academic opportunities in addition to a strong athletics program. Reggie was also looking for an academically respected school in Texas.
Tom was a member of the '77-'78 Southwest Conference co-champion and National Invitation Tournament champion basketball team.
Photo: Texas Athletics
UT was the right fit for them both. When Tom was traveling for basketball games, Reggie was there to help him by attending his most difficult classes and taking notes for him. "Being an athlete is a hard, full-time job. You really feel for the kids because it can be tough to keep up. Reggie's help was essential to me staying on the dean's list and graduating with honors," Tom shared. After graduation, Tom and Reggie decided to spread their wings. Tom took a position in Louisiana with an oil refining company as a sales representative and quickly advanced to trader as he was promoted into the Houston and then Fort Worth offices. His career also took them to New York City as an international trader. "We loved NYC — it was fun and an adventure. We knew it wasn't forever, so we did everything," Reggie said. After five years, they were ready to return to Texas and start their own wholesale oil brokerage business, Market Petroleum Inc. "Our son Travis was starting to say, 'you guys' instead of 'y'all,'" Tom laughed. Twenty-eight years later, they are still running their business in Missouri City.
In 2018, the Nichols set up a CGA to support Texas Athletics and the UT Libraries. "Our folks taught us to give back, and it is tough for us to find time to volunteer because we are on call 24/7 for work," said Tom. "Establishing a charitable gift annuity is a great way to help the school, and we get an income stream, which is something we think about as we get older." 
"Establishing a charitable gift annuity is a great way to help the school, and we get an income stream."
– Tom Nichols
Their fond memories of weekends spent in libraries as kids and college students, along with their desire to ensure that UT students and faculty have cutting-edge resources, inspired their gift to UT Libraries. "We were both reckless readers as kids," Tom shared. "We want to keep the library current; it isn't just books anymore," Reggie said. "Libraries digitally connect people to the world. They also encourage students to interact and collaborate."
Tom and Reggie also want student-athletes to have the same advantages that Tom did when he attended UT. "Student-athletes are working hard for the school, and it is a full-time job. We want to see Texas Athletics continue to put the money into the students, supporting nutrition, training and academics, like they did when I was a student-athlete," Tom said.
The proceeds from Tom and Reggie's charitable gift annuity will support the two endowments that they established to benefit Texas Athletics and The University of Texas Libraries. These gifts will support student-athletes for generations to come and help to keep students and faculty connected with state-of-the-art libraries. "We are grateful for the great education we received at UT," Tom said. "We worked hard for UT and they worked hard for us."
When you include UT in your estate plan, you create global leaders, drive discovery and change the world. You also protect assets, provide for those you love and receive tax-wise benefits.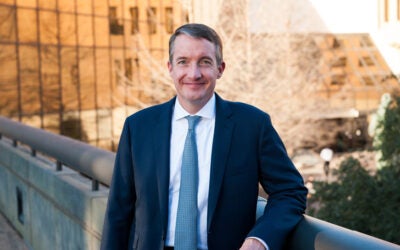 Achieving milestones is an excellent moment to look forward and set goals for the future.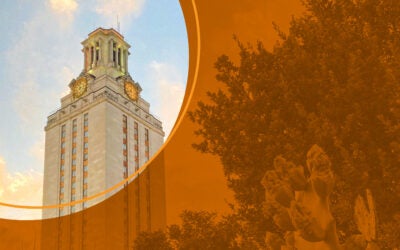 Alumni share favorite UT memories and why they support the Forty Acres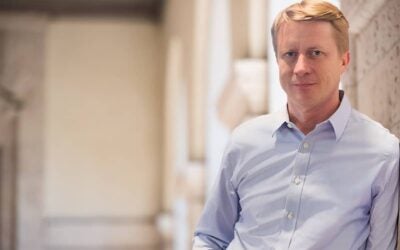 Bjorn Billhardt decided to be a Longhorn after he came to the Austin area in the '80s as a teenager on a foreign exchange program.