Some kids dream of being police officers, firefighters or superheroes when they grow up, but one young man from Midland dreamed of being governor of the moon — at least that was what Austin Ligon wrote on his application to the Plan II Honors Program at The University of Texas at Austin. "Admissions knew I belonged in the program because it was such a weird idea," he laughed.
The CarMax co-founder and venture investor grew up a self-proclaimed cross between
a typical Texas boy who loved football and
a picture-perfect geek. His precociousness
and natural talent for taxonomy encouraged his mother to sign him up for school early.
"I have often described my mother as the perfect mom for an excessively curious little boy. She never constrained us  —  rather, she would dare us to do things," Ligon shared.
Ligon excelled in school and was intrigued by the Plan II Honors Program offered at UT. Plan II is "a tiny group within a giant university. It sounded like something I would do because it gave me the freedom to explore and build my own curriculum," Ligon said. "And at that particular moment in 1969, we had these global academic stars who taught our classes."
Betty Carrow-Woolfolk, Ph.D., is internationally recognized as an innovator in speech pathology and language theory.
Photos: Lauren Marek
As a young man from a small town, the university was an enlightening experience for Ligon. "There is no place like a big state university where you have people with backgrounds from all parts of the world. The more time that I spent at UT, the more I appreciated and enjoyed it."
During his senior year, Ligon studied abroad in Peru. "It was so transformational for me," he said. "It opened my eyes to everything. I met people who had lived all over the world and spoke three or four languages. It changed my life and my perspective and gave me a clear determination that I was going to work and live in an international context."
Ligon's experience has made him a strong supporter of Plan II  —  even his license plate displays the name of the program. "Plan II is incredibly effective and valuable," Ligon said, "and it sometimes flies under the radar." One way that Ligon is hoping to change that is by setting up an endowment. Ligon recognizes that the program's needs will change over the years, so his endowment is meant to be used at the discretion of the Plan II director. While Ligon prefers to give gifts that will have an immediate impact, such as his gift to support the Plan II study abroad program, he knows that it is important to plan for the future.
"The essence of life is communication," she said. "Just imagine not being able to speak or convey your thoughts and ideas."
Alexandra Wettlaufer, Ph.D., Plan II's director, shared, "Like Austin, we believe that the best way to understand the world we live in, and indeed the best way to understand ourselves, is through the often-challenging experience of new cultures, new perspectives and new ways of thinking. His legacy gift of an unrestricted excellence fund in Plan II will allow us to continue to expand our students' boundaries beyond the familiar, preparing them as leaders of an increasingly global world. We are enormously grateful to him for his long-term commitment to Plan II and for his inspiring vision."
Over the years Ligon's love of learning has not diminished. This fall he will be back on campus as part of UT's TOWER Fellows Program, an intergenerational nine-month experience where individuals can enhance their knowledge by attending classes and seminars at the university. Ligon plans to sign up for "everything that I didn't have a chance to take the first time around." ν
Charitable Remainder Trusts allow you to support the people, places and programs at UT that you love while also providing you and your family with an ongoing revenue stream.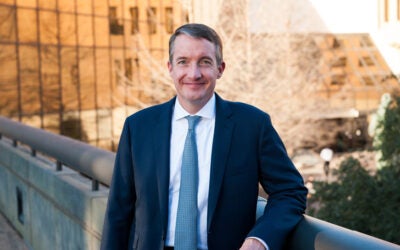 Achieving milestones is an excellent moment to look forward and set goals for the future.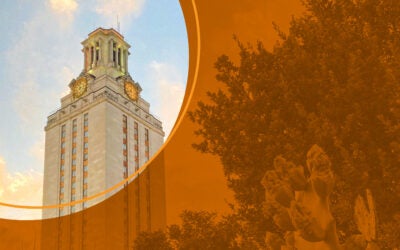 Alumni share favorite UT memories and why they support the Forty Acres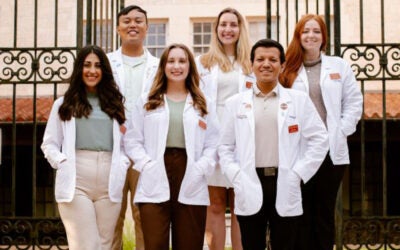 Marissa Schlaifer sees philanthropy as an obligation more than an opportunity. Her gift will open many doors for students in the College of Pharmacy.