Bridging the Past and the Future
Bowden Professorship helps prepare next generation of iSchool graduates.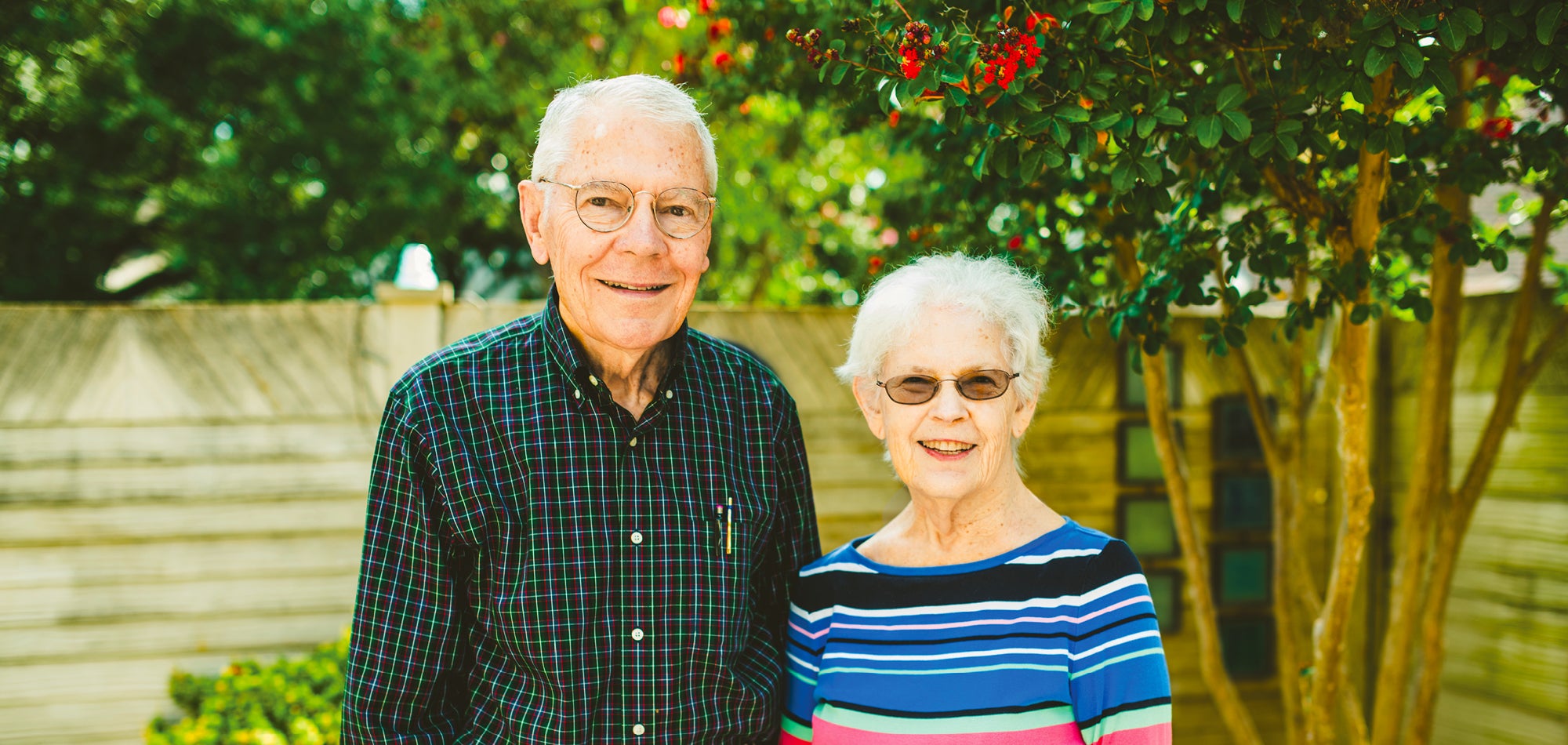 Charles and Virginia Bowden, pictured here at their home in San Antonio, have given generously to the iSchool.
Photo: Sloan Breeden
Virginia Massey Bowden and Charles Lee Bowden share a deep passion for empowering others to expand their knowledge and strengthen their minds. Helping others achieve these goals became their life's work. But they were inspired to do even more. They established the Virginia & Charles Bowden Endowed Professorship in Librarianship in 2020 through a securities gift to the School of Information (iSchool) at The University of Texas at Austin.
"Academic libraries are essential to the success of faculty and students at institutions of higher learning," Virginia said. "As the iSchool continues to grow and change, we hope this professorship will open windows to the world for students and help create a new generation of leaders in information science."
Charles added, "Professorships are crucial for recruiting and retaining scholars with the best and brightest minds. Our gift will add a dedicated subject matter expert to the iSchool faculty who can develop new research ideas and advance their scholarly work. We hope our gift will help UT continue to excel as a top-tier university."
"As the iSchool continues to grow and change, we hope this professorship will open windows to the world for students …"

— Virginia Bowden
Virginia and Charles credit UT as the university that changed the course of their lives. The Bowdens both entered UT in 1957, coming from very different parts of Texas — Virginia from Houston and Charles from the Central Texas town of Brady. Their love story began while studying in a departmental reading room and continued in the main reading room of the Tower. Virginia graduated in three years with a bachelor's degree in mathematics. After they married in 1960, Charles earned his medical degree from Baylor College of Medicine in Houston, interned in Chicago, completed medical training in psychiatry in New York City, and served two years in the Public Health Service in Lexington, Kentucky. While moving around the country, Virginia worked as a computer programmer for various companies and transitioned her computer knowledge to the library science profession, earning a master's degree in library science at the University of Kentucky.
Then Texas called them home. Charles joined the faculty at The University of Texas Health Science Center at San Antonio as an assistant professor in psychiatry. During his distinguished 50-year career, he became an internationally recognized authority on bipolar disorder and mood-stabilizing medications.
Virginia was excelling in her own field, and her career flourished when the Texas legislature approved funding for a new library building on the UTHSCSA campus in 1979. At the time she was associate library director and had been awarded a Council on Library Resources fellowship to study current trends in managing book collections at academic health science libraries across the U.S. Many of the libraries she visited had recently completed construction of new buildings, so the knowledge she gained was invaluable.
"In part because of my fellowship experience, I was invited to participate in developing the plan for the new library at UTHSCSA," said Virginia. "This experience turned out to be one of the highlights of my career."
Virginia earned her Ph.D. in library science at UT's iSchool in 1994, commuting to Austin while working full-time. Throughout her 33-year tenure at UTHSCSA, including 18 years as library director, she led the transformation of library services into the digital world, creating an innovative space that supported the curriculum and research of UTHSCSA faculty and students and the establishment of the Regional Academic Health Center Medical Library in Harlingen.
The Bowdens are enjoying retirement in San Antonio and celebrated their 60th wedding anniversary in July. Virginia is a member of the iSchool's Advisory Council and is library director emeritus at UTHSCSA. Charles is professor emeritus at UTHSCSA. Through the Bowden-Massey Foundation they established in 1992, they continue to support each of their passions — psychiatric research and library and information science research.
Get Started
When you include UT in your estate plan, you create global leaders, drive discovery and change the world. You also protect assets, provide for those you love and receive tax-wise benefits.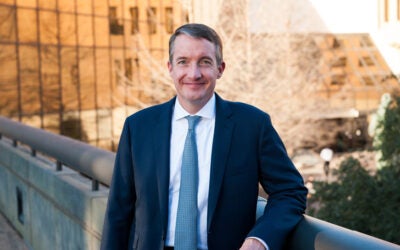 Achieving milestones is an excellent moment to look forward and set goals for the future.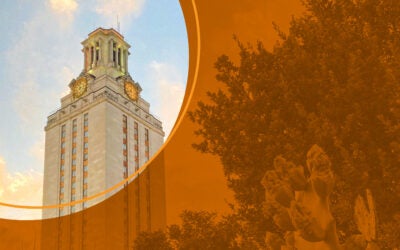 Alumni share favorite UT memories and why they support the Forty Acres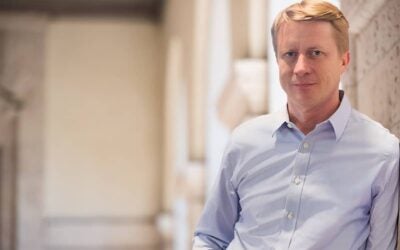 Bjorn Billhardt decided to be a Longhorn after he came to the Austin area in the '80s as a teenager on a foreign exchange program.