Driving American Ingenuity
Gary Thomas is donating a portion of his car collection to benefit the Gary L. Thomas Energy Engineering Building.
Photos: Sloan Breeden, Rodolfo Gonzalez, Becca Wunderlich
UT alumnus combines his love of UT and classic cars to help tackle a Texas-sized challenge
Gary Thomas believes in the power of American ingenuity. His career was built on it, his passion is preserving it — and now he's helping future Longhorns develop it. Thomas knows that ingenuity will be critical to the future of energy, which is why he has made a transformative gift to The University of Texas at Austin to support construction of the new Gary L. Thomas Energy Engineering Building.
Thomas was born in Kermit, a small town in west Texas, to parents who were raised during — and heavily influenced by — the Great Depression. His father dropped out of school in the sixth grade to help support his family. His mother was the valedictorian of her class but didn't have the resources to attend college. "It was her dream to see her children go to college," Thomas said. During his senior year, Thomas was called to the principal's office and informed that he was receiving a scholarship from Unocal to study petroleum engineering at UT. "It was a pivotal moment for me," Thomas shared.
Thomas' time at UT prepared him for a successful career, including over 40 years with EOG Resources, Inc. and its predecessor in Houston. "UT professors taught us how to really think through problems and find multiple solutions," Thomas said. They also taught Thomas how to look at every challenge as an opportunity. Thomas retired from EOG in 2018 as president. During his tenure, EOG grew its production of barrels of oil equivalent per day by 376% and its reserves by 400%, making it one of the largest crude oil and natural gas companies in the U.S.
Fulfilling their mother's dream, all three Thomas children attended UT on scholarship.
Thomas also discovered a family at EOG. "I stay in close contact with my EOG family. I enjoy the people and that's why I think EOG was so successful — the caliber of people. That is what impresses me about UT too — the people, the leadership and the whole staff of UT Austin."
Thomas' career also led him to another passion — collecting Ford cars. While attending a training program, Thomas learned of a red sports car that was being housed in a barn a few miles away. "I bought it two weeks after college graduation." Thomas currently owns one of the world's largest Ford collections. "As an engineer, I enjoyed the restoration process. It was a passion from the standpoint of preserving the history of early performance cars and anticipating what people will want in the future. Learning how to anticipate people's needs also translated to the oil and gas industry."
"I was so fortunate to have been given a scholarship that encouraged me to go to UT, and it felt like the right thing was to return a portion of my good fortune to the university."
– Gary Thomas
Now Thomas is using his passion to give back to the university that helped him build his career. He is selling a portion of his car collection to support the new Gary L. Thomas Energy Engineering Building. "I was so fortunate to have been given a scholarship that encouraged me to go to UT, and it felt like the right thing was to return a portion of my good fortune to the university," Thomas said. "The way students are taught today is quite different than when I was in school — it is so critical to have a multidisciplinary program, and the new Energy Engineering Building will facilitate that. This building will be one of the best of its kind in the country and a great tool for education."
American ingenuity is the fuel that energizes Thomas. With his support, UT and the Gary L. Thomas Energy Engineering Building will help fuel the energy needs of the rest of the world and continue to be a leader in energy.
Thomas talks to current UT students at an on-campus car show.
On October 3, 2019, Gary Thomas and President Gregory L. Fenves broke ground on the new Gary L. Thomas Energy Engineering Building.
Gary Thomas, President Fenves and UT Leadership at the EEB Groundbreaking Ceremony
The Gary L. Thomas Energy Engineering Building, scheduled to open in 2021, will provide a multidisciplinary hub for energy innovation on the UT campus and offer experiential learning opportunities for students pursuing careers in energy.
"We have seen the Engineering Education and Research Center, opened in 2017, bring our community together like never before — encouraging community members to share ideas and collaborate on research in an open, inviting space that feels like a home away from home for students," said Dean Sharon Wood of the Cockrell School of Engineering. "The next phase, thanks to Gary and the many other investors will be the Gary. L Thomas Energy Engineering Building. We can now apply our interdisciplinary vision to a new energy hub that will bring some of the world's best and brightest minds together under one roof in an effort to solve the energy challenges of tomorrow."
When you include UT in your estate plan, you create global leaders, drive discovery and change the world. You also protect your assets, provide for those you love and receive tax-wise benefits.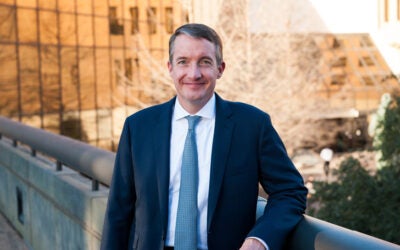 Achieving milestones is an excellent moment to look forward and set goals for the future.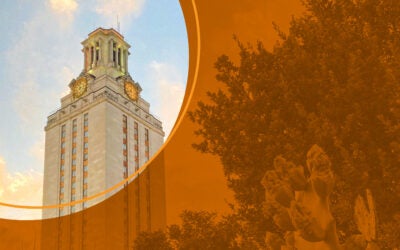 Alumni share favorite UT memories and why they support the Forty Acres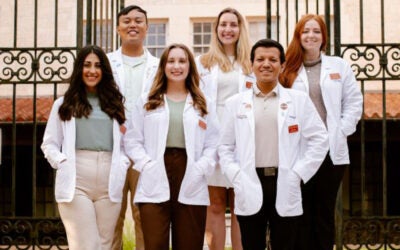 Marissa Schlaifer sees philanthropy as an obligation more than an opportunity. Her gift will open many doors for students in the College of Pharmacy.