Thanks to philanthropic support from Longhorn Nation, UT closed a historic 2022.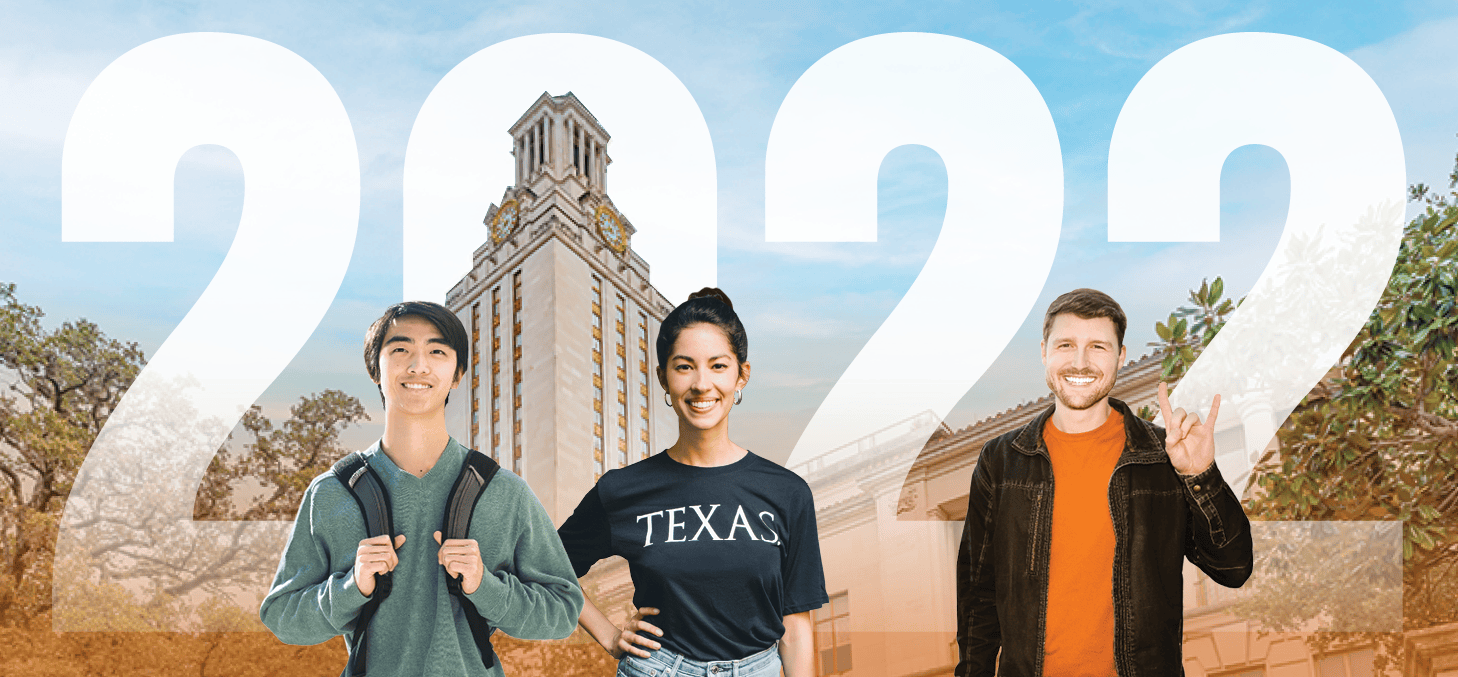 Because of philanthropic support, The University of Texas at Austin is becoming the world's highest-impact public research university. Here's a look at how Longhorn Nation supported UT in the 2021-22 academic year.
What starts here starts with you. Your gifts are unleashing knowledge, opportunity and innovation from the heart of Texas.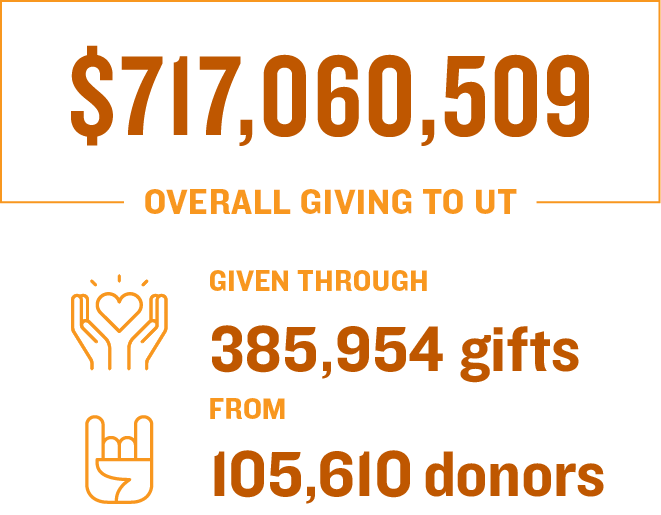 Hundreds of thousands of Texas Exes, friends and partners around the world are part of Longhorn Nation. Your support is the foundation for UT's sustained excellence and the incredible possibilities of our future.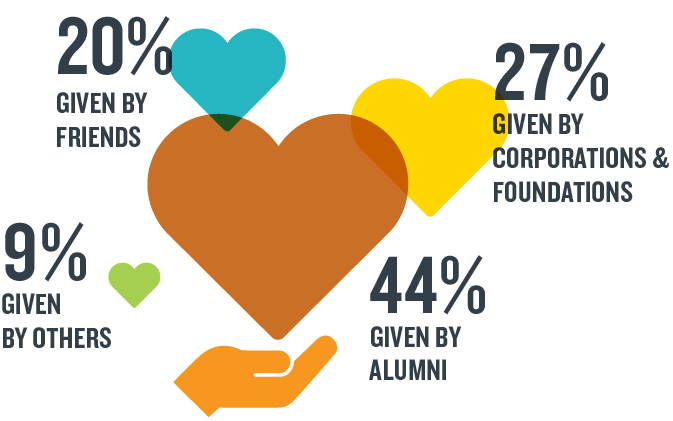 When you give to UT, you choose what your gift supports. Our donors' contributions reflect their values and vision for UT's future.


On March 4, 2022, UT announced the most ambitious fundraising effort in the history of our state. The What Starts Here campaign will support outstanding students and faculty, amplify the unmatched potential of our place, and lead innovation through world-changing research pursuits.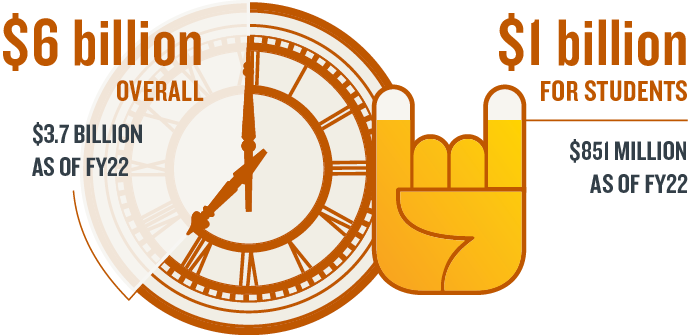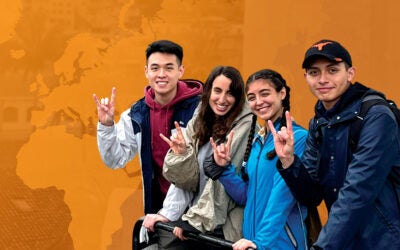 Five years after its founding, take a look at the impact of UT's President's Award for Global Learning on students, faculty and communities around the world.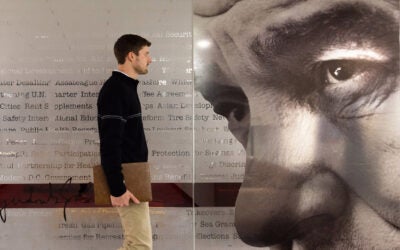 Ambassador Carrin F. Patman builds on her family's legacy of public service with a historic investment in UT's LBJ School for Public Affairs.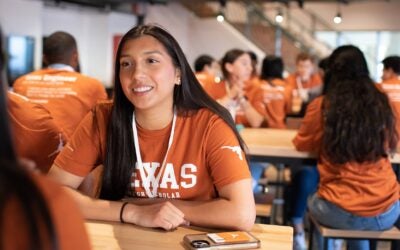 A new cohort of Linford Scholars is starting their studies in the Cockrell School of Engineering thanks to a transformative investment from Michael and Erika Linford.