Ann Bower was a free spirit who traveled the world on her own and lived in the moment. She explored Germany on a motorcycle and watched an active volcano erupt. As independent as she was, the most important thing in Ann's life was community. She loved her home in Austin and working in her yard to make it a welcoming place for people to gather or just stop by to say hello. Each year, she would host an Easter picnic for her friends, family and neighbors.
"It was all about community for Ann. She was a good-hearted woman who wanted to help as many people as she could," Ann's brother, David Bower, shared. Ann passed away in 2015, but her planned gift to the Blanton Museum of Art at The University of Texas at Austin will ensure her love of community lives on.
Ann's family was her first community. She grew up in Dallas with five siblings. Her mother was an art history major who taught at a local college. Her father was a hard-working man who took over his family's oil business. Her parents instilled a love of education and art in their children that Ann carried with her throughout her life.
After high school, she attended a college in Nashville but was soon drawn back to Texas. Ann transferred to UT to complete her undergraduate education and went on to complete her law degree as well. "Once she moved to Austin, no one was ever going to get her to leave the city. Austin is a diverse place and Ann fit right in," David said.
Inside the Blanton there are over 19,000 works of art from across the ages.
Photos: Blanton Museum of Art
Over the years, Ann truly made Austin her home and did all she could to make the city an even better place. Ann was a Blanton member for almost thirty years, as well as a volunteer docent for over two decades. She enjoyed being able to share her love of art and education with people. "She wanted Austin to have a world-class museum, one that would bring people to the city and allow them to experience what she saw in it and the community that she found here," David said.
The Blanton is a nationally-recognized museum and has a permanent collection of more than 19,000 works. Ann's love of art and her desire to see the Blanton continue to grow as the museum for the city of Austin inspired her to leave it in her estate plan. Her top priority and hope was for the Blanton to serve as a vibrant gateway to the community, so fittingly, her gift will be used to help redesign the Blanton grounds in a way that is beautiful and welcoming. The transformed grounds will help connect the university, the city of Austin and the capitol, bringing together a new community and offering experiences that inspire generations of visitors, just as Ann envisioned.
In addition to volunteering and donating to the Blanton, Ann also gave to food banks, meal delivery organizations, nonprofits that fought for social justice, environmental charities and local radio. "The charities that she supported all have one thing in common: they better society in some way," David said.
After Ann passed away, her community gathered for one more Easter picnic — this time to celebrate her life. The impact that she made in the lives of others was clear. There were generations of families in attendance. People who had been children at Ann's first Easter picnic were grown with children of their own. Ann's memory will live on in each of those people. And her love of art and community will live on at the Blanton and in the lives of all who visit to learn and be inspired there.
When you include UT in your estate plan, you create global leaders, drive discovery and change the world. You also protect assets, provide for those you love and receive tax-wise benefits.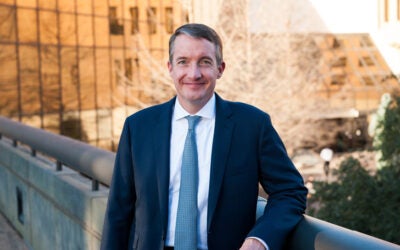 Achieving milestones is an excellent moment to look forward and set goals for the future.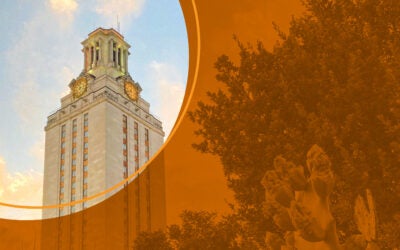 Alumni share favorite UT memories and why they support the Forty Acres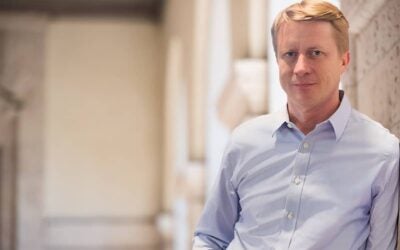 Bjorn Billhardt decided to be a Longhorn after he came to the Austin area in the '80s as a teenager on a foreign exchange program.