Alumni Bobby and Sherri Patton support liberal arts and ethnic studies at UT.
Bobby Patton Jr. graduated from The University of Texas at Austin with a business administration degree that prepared him for success in myriad fields — oil and gas, ranching, insurance and even major league sports. He is part owner of the Los Angeles Dodgers.
While he loves the business world, he has a true soft spot for the liberal arts. He and his wife Sherri made a $20 million investment in UT's College of Liberal Arts, which included the creation of two professorships, one in African and African Diaspora Studies and the other in Mexican American and Latina/o Studies. With the balance of the gift, they established the Patton Challenge, a transformational 1:1 gift-matching program benefiting the college.
"After I left UT, I realized how important the liberal arts were to my life," said Bobby, who spent his first two years at UT as a Plan II major, an interdisciplinary honors program within Liberal Arts. "Liberal arts taught me how to learn and how to keep on learning."
Bobby said it was important to him and Sherri to invest in specific areas that "weren't getting a lot of financial support. We wanted to know the areas where an investment would make the most difference. That led us to set up the two professorships to support the faculty and work of Mexican American Studies and Black Studies," he said.
"One of our goals in making these gifts was to draw more attention to these important departments within the college and to help them grow. And they are seeing more support, they are growing, and I'm proud that our gifts have played a part in that."
Both the African and African Diaspora Studies and Mexican American and Latino/a Studies programs are highly regarded as powerhouses in thought, advocacy, empowerment and exploration into these unique ethnic experiences.
TWO PATTON PROFESSORSHIP RECIPIENTS SHARE GIFT'S IMPACT
"As one of only two Black female department chairs in Liberal Arts, I'm committed to supporting underrepresented faculty at UT. This professorship strengthens our ability to recruit and retain first-class researchers and scholars, which directly correlates with improved learning experiences for students."
Dr. Cherise Smith
Chair & Professor of African and African Diaspora Studies
Executive Director of the Galleries at Black Studies
"Part of the Latino Research Institute's mission is to stay attentive to our communities and mobilize quickly in response to events that impact Latino populations, like COVID-19. The Pattons' gift means access to resources that allow us to mount new projects at a moment's notice."
Dr. Deborah Parra-Medina
Professor, Mexican American and Latina/o Studies
Director, Latino Research Institute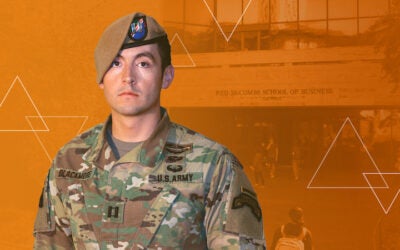 The Warrior National Foundation supports special operations veterans mastering business at Texas McCombs.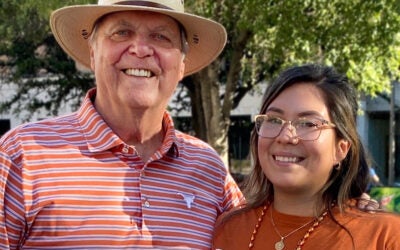 Alumnus Dick Wade's generosity will help fellow veterans through college. Meet the first student to receive his scholarship.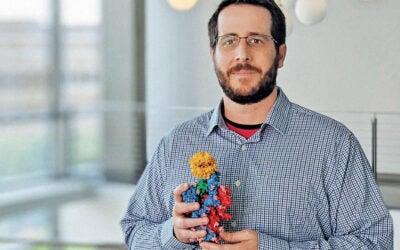 Innovative researcher played key role in COVID-19 vaccines