Understanding the past helps Lucious McDaniel IV build a positive future.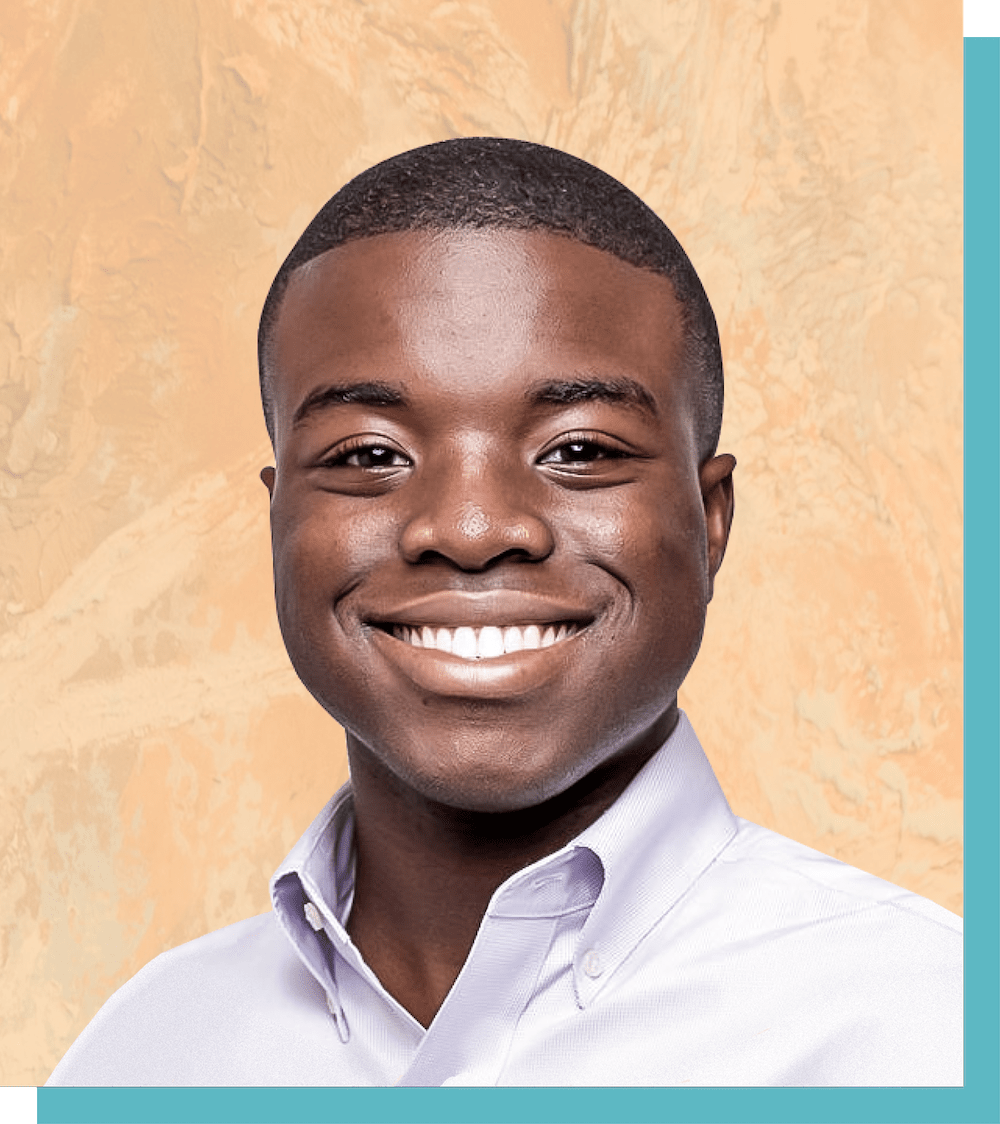 As the fourth generation to carry the name that originated with his great-grandfather, Lucious McDaniel IV, BBA '22, understands the importance of legacy. And as the recipient of the George Kozmetsky Forty Acres Scholarship, Lucious appreciates and values the opportunity to carry on the traditions that honor the life of the scholarship's namesake. Dean of the McCombs School of Business at The University of Texas at Austin from 1966 to 1982, Kozmetsky was revered by faculty and students alike for his vision, leadership and focus on community.
"Mr. Kozmetsky left such an impressive legacy," says Lucious. "I've been able to read so much about him, whether through plaques in McCombs or online. Learning all the things that he did in his community and in business is inspiring. He was such a giving and caring person that he endowed a scholarship in perpetuity. Because of that, I, as a scholar, have had my education paid for, and have been given access to so many different opportunities."
Among the opportunities that have helped Lucious thrive at UT are study abroad programs and internships across the US, through which Lucious has been able to put his goals into focus. Combining his love of entrepreneurship and community, Lucious also has created a strong and supportive network, building and nurturing relationships with others – an opportunity that began even before the first day on campus for the ambitious 21-year-old Dallas native.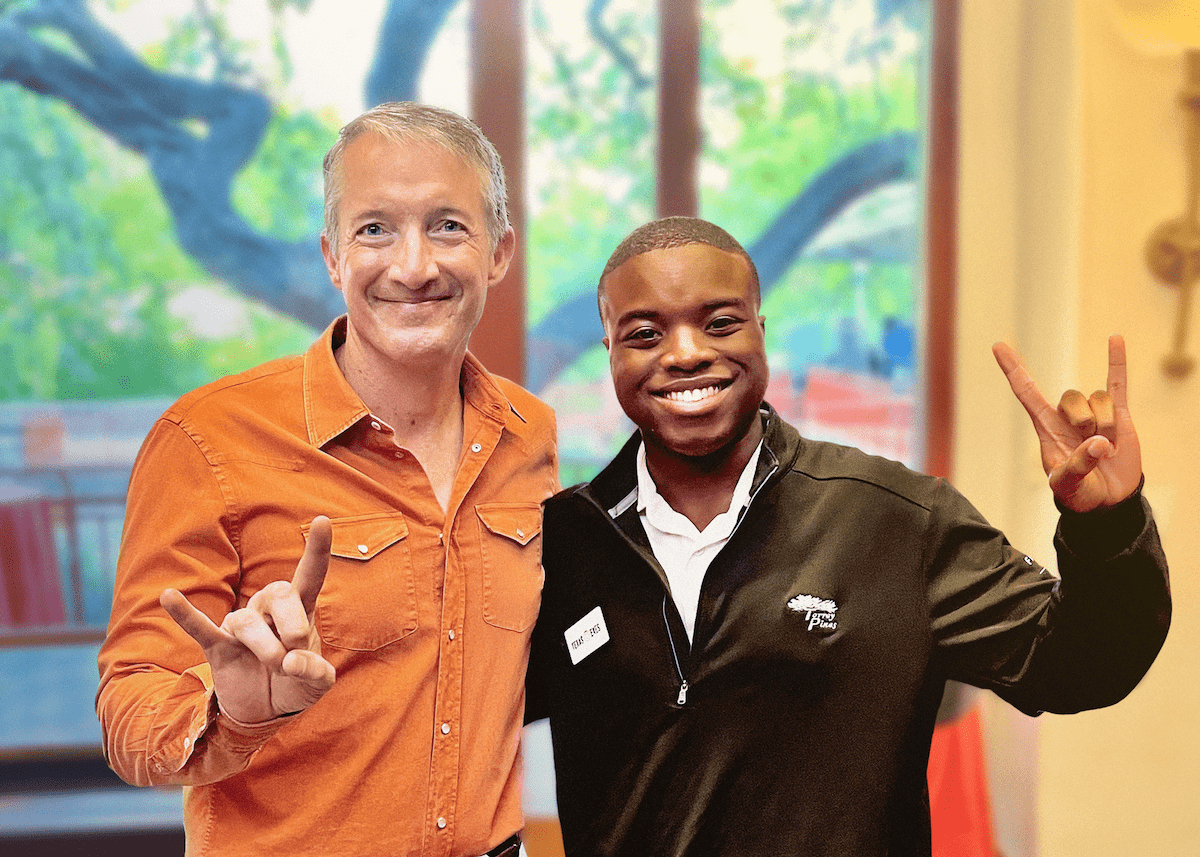 Lucious shares his Longhorn pride with UT President Jay Hartzell.
"As we were coming together as a Forty Acres Scholars cohort for summer activities, I got to meet some of my best friends, who I still hang out with," says Lucious. "Basically the Forty Acres Scholarship program brought us together that summer and allowed us to start forming these really important relationships that would be paramount and fundamental to who I am today."
Lucious already has begun giving back to his community in ways that exemplify Kozmetsky's values. Through an organization called Dent Education, Lucious mentors under-resourced middle- and high-school students in the Baltimore area, helping them start and successfully operate their own businesses.
"As a mentor in this program, I leverage expertise that I've gotten from running my own business, being an intern, and studying at UT, so the young entrepreneurs also benefit from some of the amazing opportunities I've had so far," says Lucious. "I give my time, but I gain so much back. I get to build these genuine relationships with some of the brightest, smartest kids out there, who despite whatever situations they're coming from, are passionate and care about what they're doing for the community."
As he prepares to graduate, Lucious is ready to take his energy and dedication to community spirit into his first job as a product manager at Flo Recruit (a company co-founded by Forty Acres Scholar alumna Katherine Allen), carrying George Kozmetsky's legacy into the future, far beyond the UT campus.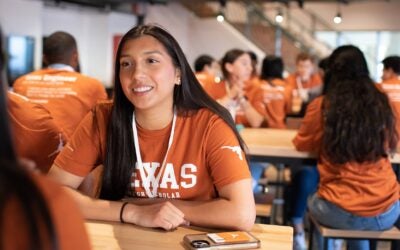 A new cohort of Linford Scholars is starting their studies in the Cockrell School of Engineering thanks to a transformative investment from Michael and Erika Linford.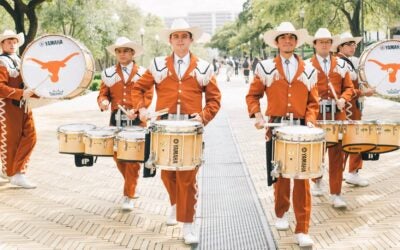 The generosity of Longhorn Nation keeps the Longhorn Band marching on to its 125th year and first year in the SEC.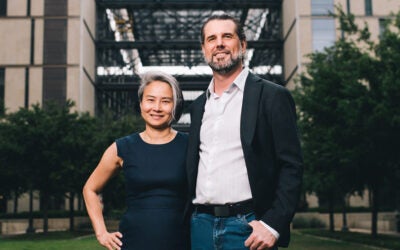 UT graduates Van and Thomas Truskett are now staff and faculty, giving them a deep understanding of how donors make a difference to scholarly pursuits.