A Marriage of Art and Science
For Leon and Laraine Lasdon, an estate gift sends their message of esteem for the arts at The University of Texas at Austin.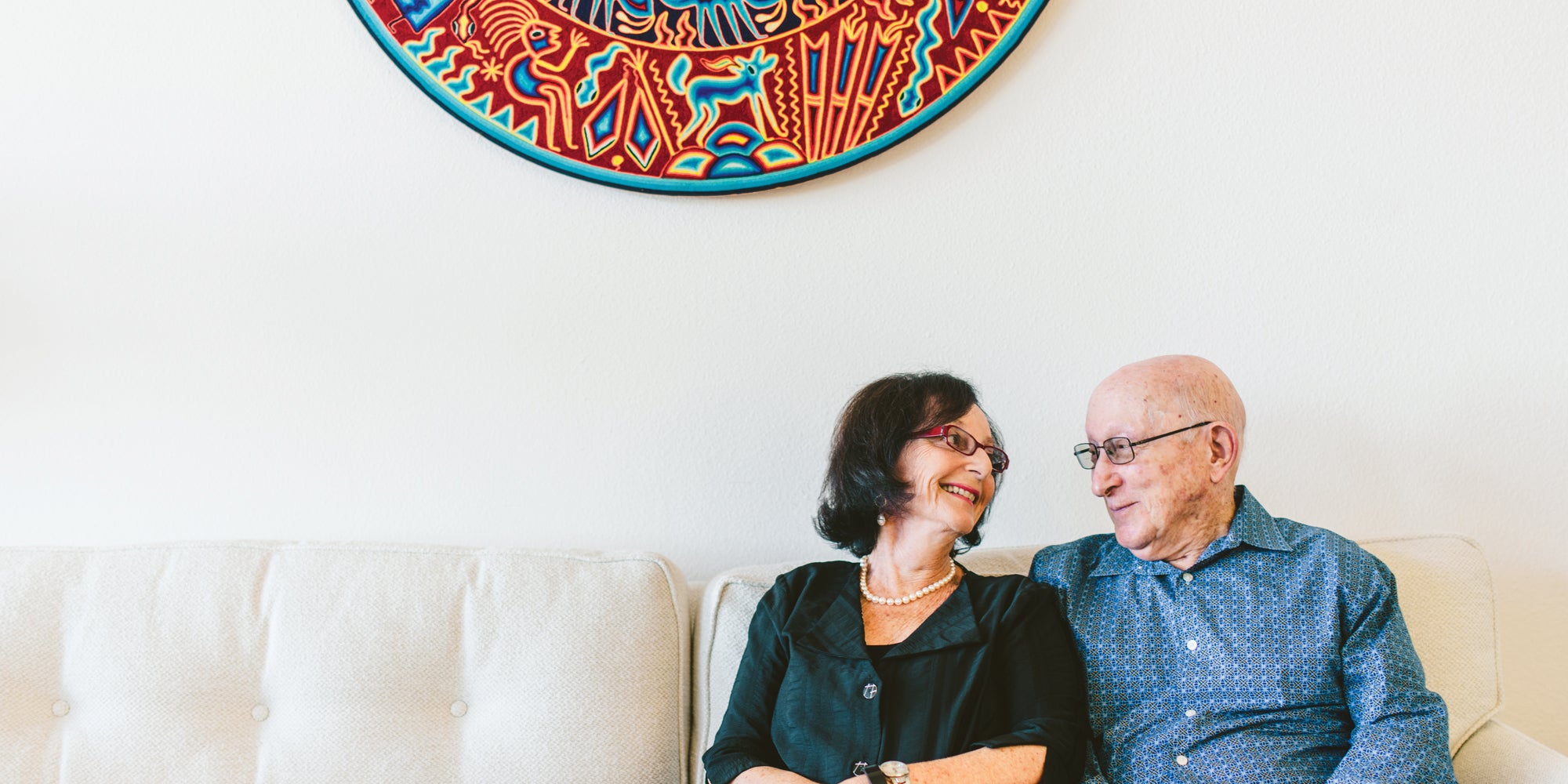 S
tepping into the Lasdon household is like taking a tour of an exclusive museum. Dr. Leon Lasdon and his wife Laraine are avid art collectors with a penchant for fine Mexican yarn tapestries and Japanese ceramics. Their exquisite taste and shared appreciation for culture in all its forms — from fine art and theatre to jazz and poetry — keep the couple connected to each other and to cultural institutions at The University of Texas at Austin.
Little wonder, then, that the couple has established gifts through their estate to support UT's Blanton Museum of Art, Butler School of Music and Harry Ransom Center.
"UT has been very good to us, so we wanted to do something in return," says Leon, a retired professor whose career at UT spanned 30 years. "We think highly of the caliber of UT as an academic institution, and our gift represents our desire for others to access its resources after we are gone."
Their personal pursuits focus on culture, but the Lasdons' professional paths centered on business and research. Laraine is a business coach who has shown professionals how to use the concepts of philanthropy and volunteerism as corporate building blocks. Leon was a professor in both the McCombs School of Business and the Cockrell School of Engineering.
"One thing that attracted me to UT was the scope of growth and collaboration occurring across UT's programs, including engineering and business," he says. "I liked the idea that I could work with a variety of people across disciplines on lots of interesting things, like aerospace engineering, civil engineering and chemical plants."
Leon became a pioneer in optimization research. His many notable achievements in the field include being part of a team that created Solver, a popular Excel add-in used in business schools worldwide. For this contribution, he won the Impact Prize from the Institute for Operations Research and the Management Sciences (INFORMS), the largest professional association for decision and data sciences. But Leon is most proud of his role mentoring doctoral students, many of whom have continued to stay in touch.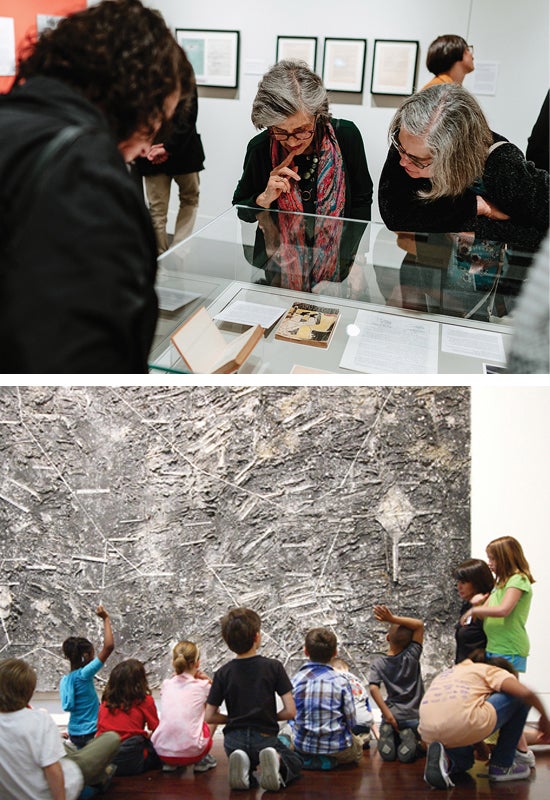 Dedicated docents like the Lasdons create a meaningful experience for visitors to the Harry Ransom Center (top) and the Blanton Museum of Art.
Laraine is quick to note the connection between Leon's mathematical mind and his ability to not only appreciate art, but to create it. "A lot of mathematicians have a musical side," she notes. "He's a quaint kind of algorithm-y type of guy, but many people don't know he plays a mean trumpet. Plus, I started a poetry group, not expecting him to join, and he's written a poem almost every month for six years."
The couple shares many other interests, including daily walks through their neighborhood, playing golf and travel. Wherever they go, the Lasdons always make time to visit museums. This passion led them both to serve as docents in the Harry Ransom Center — UT's internationally renowned humanities research center. In this role, they provided information to the center's visitors, which number 60,000 annually. Docents at the Harry Ransom Center may be called upon to answer questions on such collections as Albert Einstein's unpublished notes for his work on general relativity, or the original works of Frida Kahlo.
"Educating people is important to me," Leon says. "It's what I did my whole life. And it's important to Laraine, too. She's also a teacher, just as a docent."