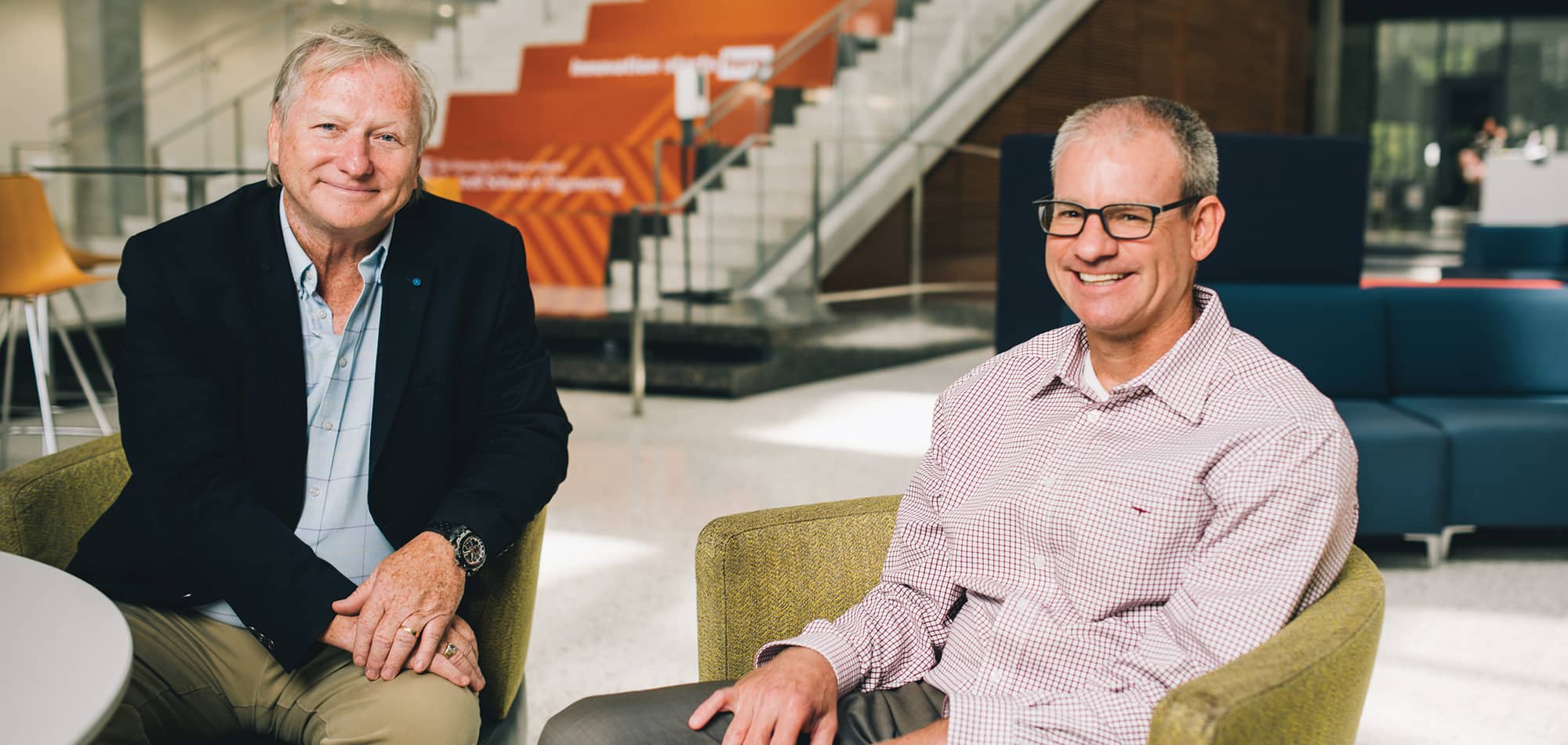 Professors Danny Reible (left) and Bob Gilbert are grateful for the career opportunities they received at the Cockrell School of Engineering. Now they're giving back.
Photo: Sloan Breeden
G
reat minds, as the saying goes, think alike. In the case of professors Bob Gilbert and Danny Reible — both of whom have been faculty members in the Cockrell School of Engineering at The University of Texas at Austin — the adage holds true. Independently, both Bob and Danny had the same idea: to make bequests to the institution where they met, collaborated and began a decades-long friendship.
Attracting great minds to campus is always a top priority for UT, and in the early '90s, Bob Gilbert was on UT's radar. After earning his bachelor's, master's and Ph.D. at the University of Illinois Urbana-Champaign, Bob began his career as a consulting engineer in the Chicago area. When first approached by UT to join the faculty, he declined the opportunity. A career in academia immediately after completing his doctoral degree wasn't his original game plan — he planned to consult until he reached his mid-50s, retire and then begin a teaching career.
Another old saying tells us that if at first you don't succeed, try, try again. When UT approached Bob a second time, he reconsidered the offer. In 1993, he joined the faculty and currently holds the Nasser I. Al-Rashid Chair in Civil Engineering. "In the field of geotechnical engineering, there's only a handful of universities that I would even think of going to, and UT is one of them," he says.
"My gift is about wanting to give thanks and to give back to an institution that's done a tremendous amount for me, my family and my career." — Bob Gilbert
Danny Reible had built a strong national reputation in the engineering world as a leading authority on contaminated sediments. He earned his master's and doctoral degrees in chemical engineering at the California Institute of Technology and had been teaching at Louisiana State University for 23 years when UT offered him the Bettie Margaret Smith chair in 2004. "Coming to UT was a complete rejuvenation," says Danny. "The move opened a lot of new opportunities for me. I felt like I had vast vistas ahead of me and room to explore and expand."
Creating an inspiring work environment is part of UT's plan to attract world-class faculty members to the Forty Acres. Danny reflects on the university's success in providing that for him. "It was a great work environment. They welcomed me with open arms," he recalls, "and Bob Gilbert was certainly an example of that response — just a great human being and a great professional."
During the 13 years the two professors spent together as UT faculty members, they co-supervised the work of master's and doctoral students and collaborated on numerous articles and conference papers. Their work created an impact not only on students, but also on each other.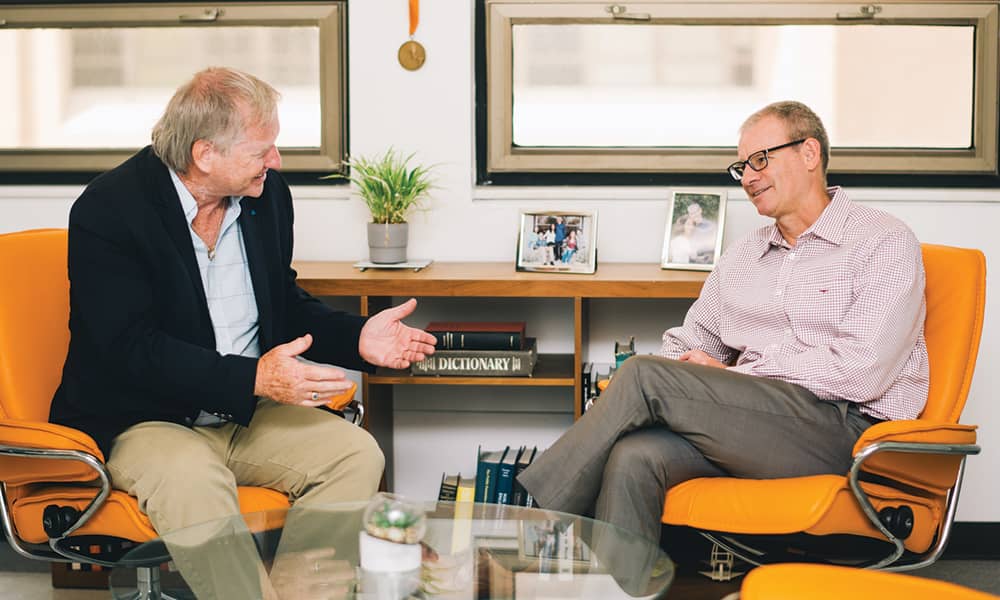 Opportunities to collaborate give academics space to grow in their field of expertise.
"When I practiced as an engineer," says Bob, "much of the work I did was in cleaning up contaminated sites. My expertise is on the geotechnical engineering side of the problem, and Danny's is on the chemical engineering side. If you're going to clean up the ground, you have to understand both aspects to make good progress. We complemented each other's knowledge. The opportunity to work with and learn from somebody of Danny's stature was an honor for me."
For their many contributions to engineering research and practice, both Bob and Danny have been elected to the National Academy of Engineering, one of the highest professional honors an engineer can achieve. Danny credits UT for bringing him to the academy's attention.
"I never would have been elected to the National Academy if I hadn't come to The University of Texas," says Danny, who received the academy's nod shortly after he arrived at UT. "That's just one example of how UT created new possibilities for me."
The professors are of one mind on what prompted them to establish a bequest to the university. "My gift is about wanting to give thanks and to give back to an institution that's done a tremendous amount for me, my family and my career," says Bob.
And Danny? He couldn't agree more. "Coming to UT dramatically changed my career," says Danny, whose bequest will endow a chair in the Cockrell School of Engineering. "My gift is designed to open up an opportunity for another person, similar to one I was afforded."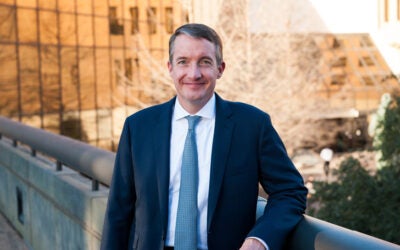 Achieving milestones is an excellent moment to look forward and set goals for the future.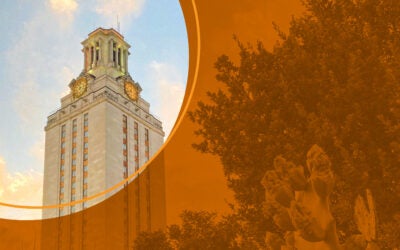 Alumni share favorite UT memories and why they support the Forty Acres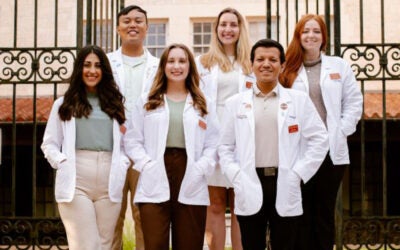 Marissa Schlaifer sees philanthropy as an obligation more than an opportunity. Her gift will open many doors for students in the College of Pharmacy.