Jeanne and Mickey Klein transform lives through education.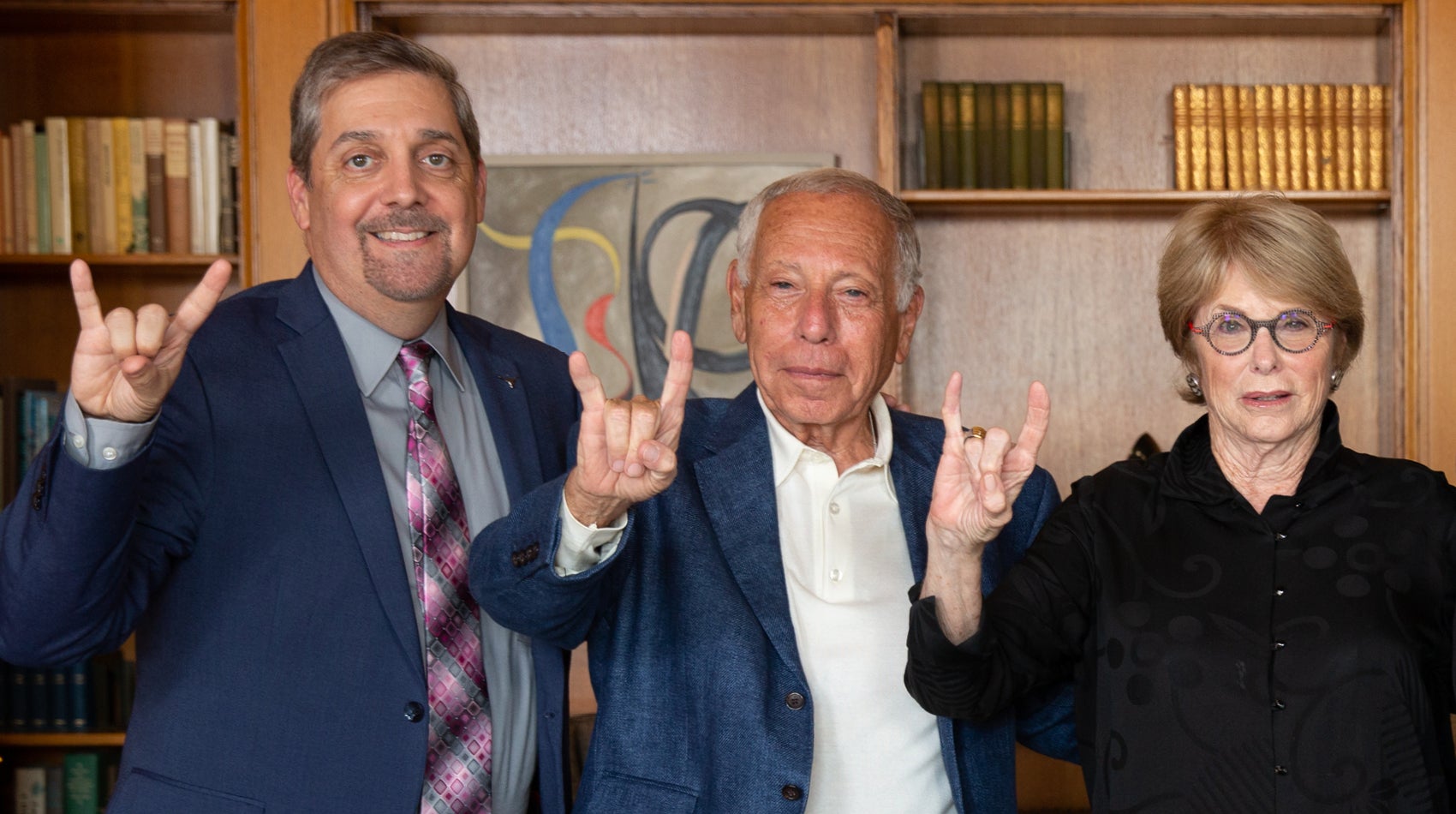 Mickey and Jeanne Klein (pictured here with Dean Martinez) have both been recognized with a UT Distinguished Alumnus Award.
"It's a greater thrill to give money, to see that we've improved the life of a person through education."

— Mickey Klein
I
have a strong desire to make a difference in the world. It's a way of expressing my gratitude. I would like my memorial to read he made a difference, but not too soon," Mickey Klein, B.S. '58, J.D. '68, chuckled. Mickey and his wife, Jeanne Klein, B.S '67, are making a difference at The University of Texas at Austin through smart financial planning and by sharing their time and talents.
Jeanne, a third-generation Longhorn and College of Education graduate, always knew that UT was the only university for her. "I don't think that I ever enjoyed life as much as I did when I went to UT. I learned a lot academically, but I also learned how I wanted to live my life and what values I wanted to live my life by," she shared.
Mickey's path to UT wasn't quite as clear. He had never been to Texas but was "charmed by the allure of the state. Everything is bigger and better in Texas." So he declined a scholarship to Oklahoma University and packed his bags for UT. When he had time, Mickey enjoyed cheering on Longhorns, attending games and open practices whenever he could. But as a student worker studying petroleum engineering, he didn't have a lot of free time. "More than anything, attending and working at UT taught me discipline," he said.
While Mickey and Jeanne both attended UT, it was their love of art that brought them together years after graduation, when a friend of Jeanne's offered to introduce her to a man who loved art as much as she did. As their relationship grew, so did their art collection.
Mickey said, "I think that our passion for art has culminated with our interest in the Blanton Museum of Art and our desire to help build their collections. We were also fortunate to be able to participate on the ground floor of building Austin by Ellsworth Kelly."
"Mickey and Jeanne have been extraordinary friends to the Blanton for more than 15 years," said director Simone J. Wicha, "shaping this museum to the world-class institution we are today. Their passion for supporting artists and students comes together at the Blanton. They are a constant and beloved presence at the museum, always stopping by to tour the galleries, observe a class, spend time with the curators, or sitting in the front row listening intently any time an artist is giving a talk. It is inspiring to our staff to see leaders who care this much. The Blanton wouldn't be who we are without Mickey and Jeanne."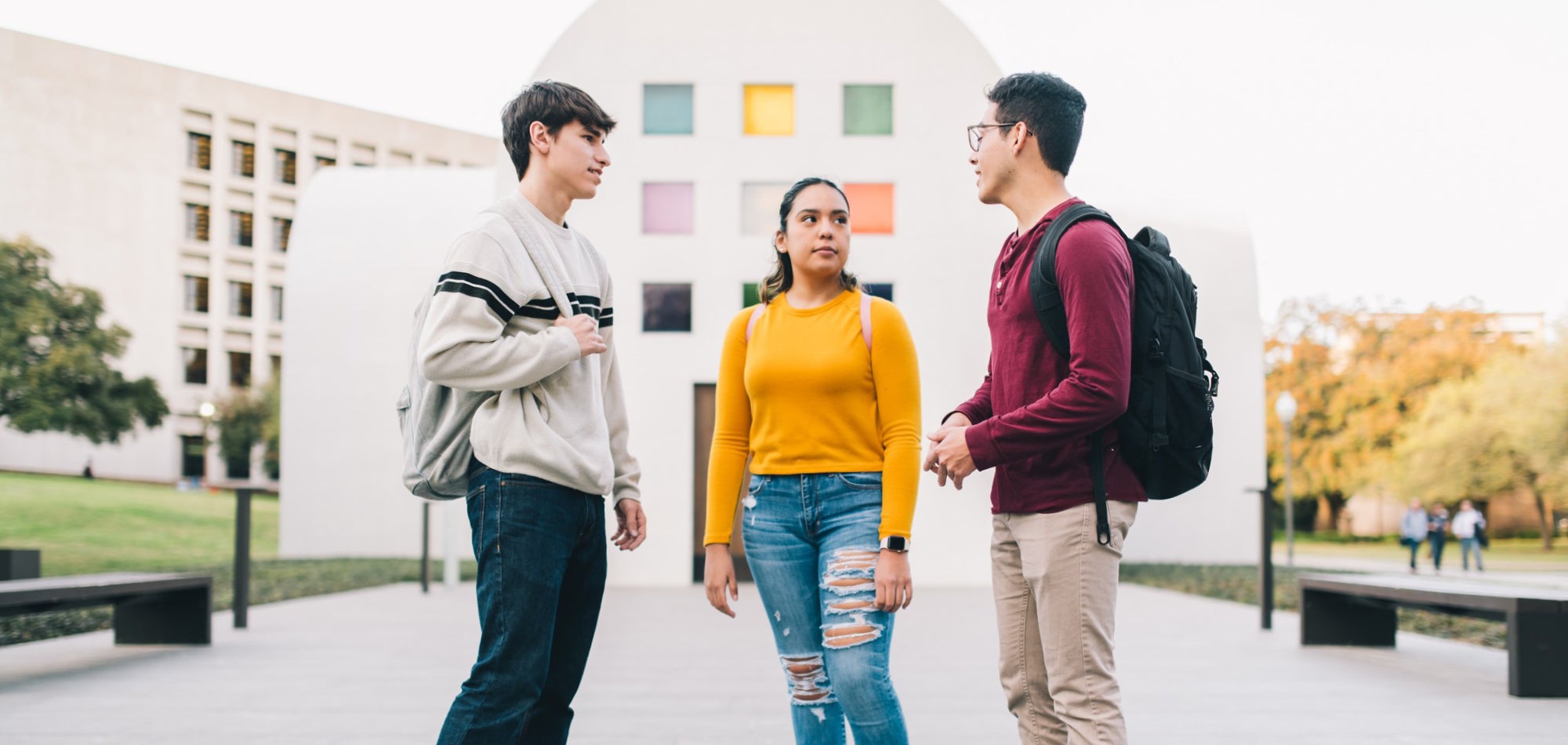 Being involved with the colleges and programs that they support is important to Jeanne and Mickey which is why they moved to Austin in 2004. "We didn't want to just give financial support. Anyone can write a check. We want to be active in the organization that we're supporting," Mickey said.
One college holds a special place in Mickey and Jeanne's hearts, the College of Education. Jeanne has been on their advisory board for almost 30 years, and they have left their Austin home to the college. "We will live in the home for the remainder of our lives and then it will go to UT to support scholarships for students preparing to be teachers. I don't know how many people think about it but gifting one's home is an easy way to give to the university."
Mickey and Jeanne also established endowed scholarships to support students who are studying education and nursing. "We want to make sure that they get a great education so they can be great teachers and nurses and not graduate with debt that may force them to take a different path," Jeanne said.
"The Kleins' estate gift benefitting undergraduate scholarships in the College of Education is a legacy gift that bridges their love for UT and their longstanding commitment to children, equity and education," said Charles Martinez, Jr. the dean of the College of Education. "They understand the profound promise of education to transform lives and work directly to strengthen our systems of support for educators, schools and students. In addition to their efforts in education, Jeanne's and Mickey's philanthropy has touched, enriched and strengthened nearly every corner of the Forty Acres. They are the epitome of engaged philanthropy, and among the closest friends and most enthusiastic ambassadors of our College of Education."
Mickey and Jeanne also support the School of Nursing, Harry Ransom Center, the Butler School of Music, Texas Athletics, the UT Press and UT Elementary.
Mickey shared, "I think that the first part of my life was focused on making money. The second part has been devoted to giving money away intelligently. It's a greater thrill to give money, to see that we've improved the life of a person through education."
Get Started
When you include UT in your estate plan, you create global leaders, drive discovery and change the world. You also protect assets, provide for those you love and receive tax-wise benefits.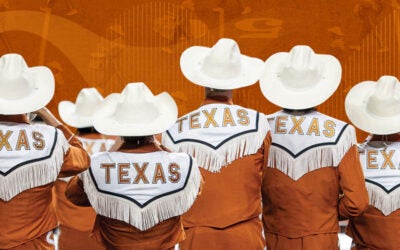 Gifts from two members of the Longhorn Alumni Band are helping the band march toward special milestones.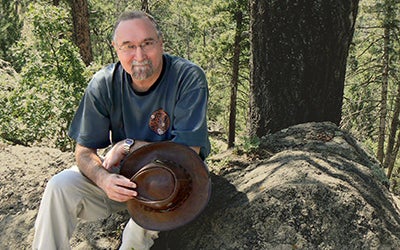 Alumnus Tim Diggs is giving back to the school that gave him a strong foundation for his dream career.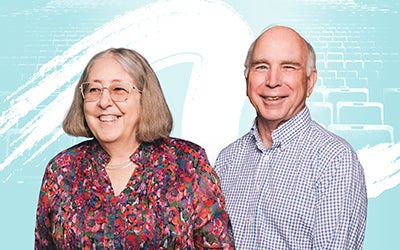 Anita and Bill Cochran grew up experiencing the arts. Their gift provides Austin schoolchildren with similar opportunities.