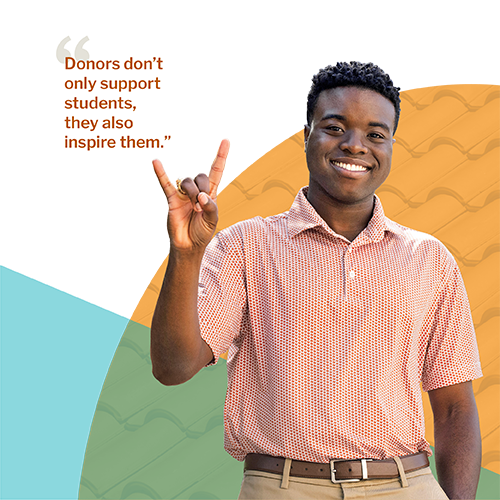 J
ust days before moving to New York City to start his career with General Atlantic, a growth equity firm, Lucious McDaniel IV returned from a month-long vacation spent with friends in Singapore, Thailand and Korea — not his first trip to Asia. The 22-year-old had visited China and Hong Kong during a study-abroad program, an opportunity made possible through the George Kozmetsky Forty Acres Scholarship. The richness of his educational experience is just one of the reasons Lucious is grateful to be a Longhorn.
"My scholarship opened the door to so many opportunities that would have been inaccessible to me," he says. "Traveling has given me so much more appreciation for what the world has to offer and has broadened my perspective."
Busy agendas and mind-expanding opportunities aren't foreign to Lucious, who participated in a wide array of activities during his time at UT. He volunteered to help students from under-resourced high schools in Baltimore start and grow their own businesses. He was part of a group of students and alumni that ran a venture fund. He also successfully launched his own company, Phly ("philanthropy on the fly"), a software company that used micro donations to empower people to support their favorite causes. Lucious is a huge advocate for taking part in everything UT has to offer.
"UT is what I would call 'the full package,'" says Lucious. "There's a club or organization for everyone and if there's not, there's a faculty sponsor willing to help you start it. Joining organizations helped me figure out what I am passionate about."
Even the brightest of futures present some uncertainties, but Lucious knows one thing for sure — as soon as he's on his feet, he'll open doors for future Longhorns.
"Donors don't only support students, they also inspire them," says Lucious. "Knowing what my scholarship enabled me to do is motivation for me to give back."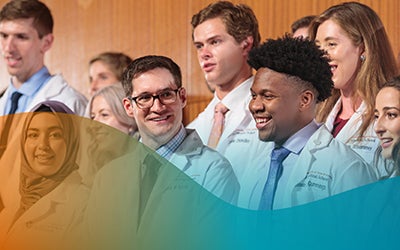 UT's life sciences research, interdisciplinary expertise and innovative clinical programs are creating a healthier future.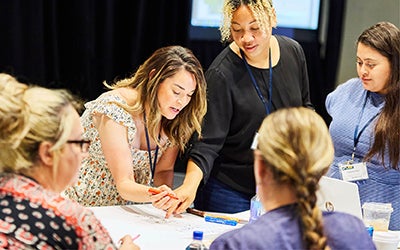 A UT psychology researcher is helping Texas students boost confidence and their math grades.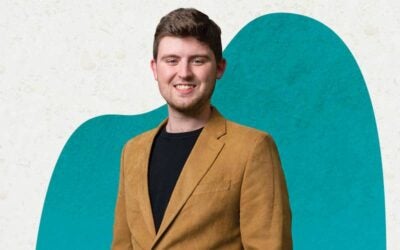 UT scholarship recipient Leland Murphy reflects on his Longhorn experience.