Julia Hickman and Cecil Reynolds stood center court at UT's Frank Erwin Center, right arms raised
in a pair of hook 'ems. "Because of you, we all believe."
The announcer's words expressed the thoughts of many Longhorn women's basketball fans that night. Hickman and Reynolds, whose passion for the team stretches back three decades, had just announced the largest one-time future gift commitment in Texas Athletics history.
That phrase — "we believe" — carries personal meaning for Hickman, Reynolds and the entire Texas Basketball family. For years, fans have known to look courtside for Hickman's handmade "We Believe in You" sign at almost every women's basketball game.
But that night, as she looked into the stands, the signs read "Thank you, Julia and Cecil.
We believe!"
Hickman and Reynolds' legendary support of Longhorn basketball and Texas student-athletes began in the 1990s, when Hickman attended a fantasy camp where she learned the fundamentals of the game from the Longhorns. "I was totally hooked," she remembered. "I started buying season tickets, and Cecil fell in love with it, too."
They quickly became familiar faces and beloved members of the Texas Basketball family. And, like true family, they show "unconditional love" for the players and team, said Head Coach Karen Aston. The couple had already established a scholarship endowment to support athletes who want to continue graduate studies at UT, but they wanted to do more. Hickman and Reynolds' unique backgrounds as mental health professionals and former college professors gave them a special appreciation for the mental, emotional and health needs of student-athletes, too.
"They know we're always on their side. Winning or losing, we're going to be there for them."
"We want them to be prepared for when they leave the university," explained Reynolds. "Not just academically, but emotionally and behaviorally. That will take them a long way in life."
To that end, the couple established a charitable remainder trust to achieve their vision for Longhorn athletes, provide support for their family and receive lifetime tax benefits. Their $20 million future estate gift will establish the Cecil Reynolds and Julia Hickman Center for Student-Athlete Brain & Behavioral Health, a collaborative effort of Texas Athletics and the university's Dell Medical School.
According to Executive Senior Associate Athletics Director Allen Hardin, when the center opens, it will allow the university "to provide evidence-based brain and behavioral health care that is unparalleled in college athletics for generations of Longhorn student-athletes."
Like those handwritten signs carried to so many games over the years, the services and resources provided by the center will remind Longhorns that UT cares for them as whole people — just like their families would.
"They know we're always on their side," Hickman said. "Winning or losing, we're going to be there for them."
There are many ways to leave your legacy at UT. By making a life income gift like a charitable gift annuity or charitable remainder trust, you can guarantee a lasting impact, receive an upfront tax deduction, and secure income for yourself or your family — all with one gift.
You or your family receive variable or fixed payments for a term of years or life. The remaining funds at the end of the trust term
are gifted to UT.
You and up to one loved one receive fixed payments for life — partially tax-free. The remaining funds after your lifetimes are gifted to UT.
When you include UT in your estate plan, you create global leaders, drive discovery and change the world. You also protect assets, provide for those you love and receive tax-wise benefits.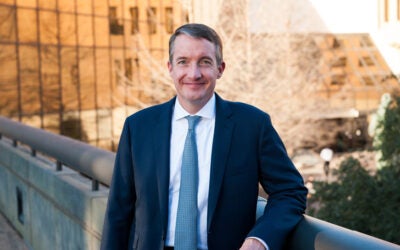 Achieving milestones is an excellent moment to look forward and set goals for the future.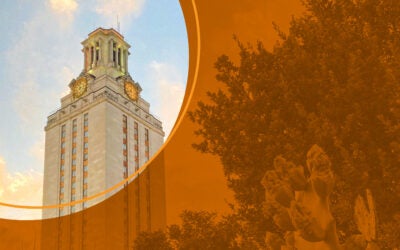 Alumni share favorite UT memories and why they support the Forty Acres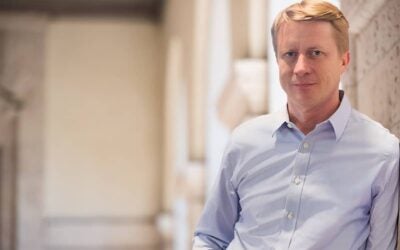 Bjorn Billhardt decided to be a Longhorn after he came to the Austin area in the '80s as a teenager on a foreign exchange program.