Following a 38-year career at UT Austin, librarian Ann Hartness is honored with a reading room in her name at the Nettie Lee Benson Latin American Collection.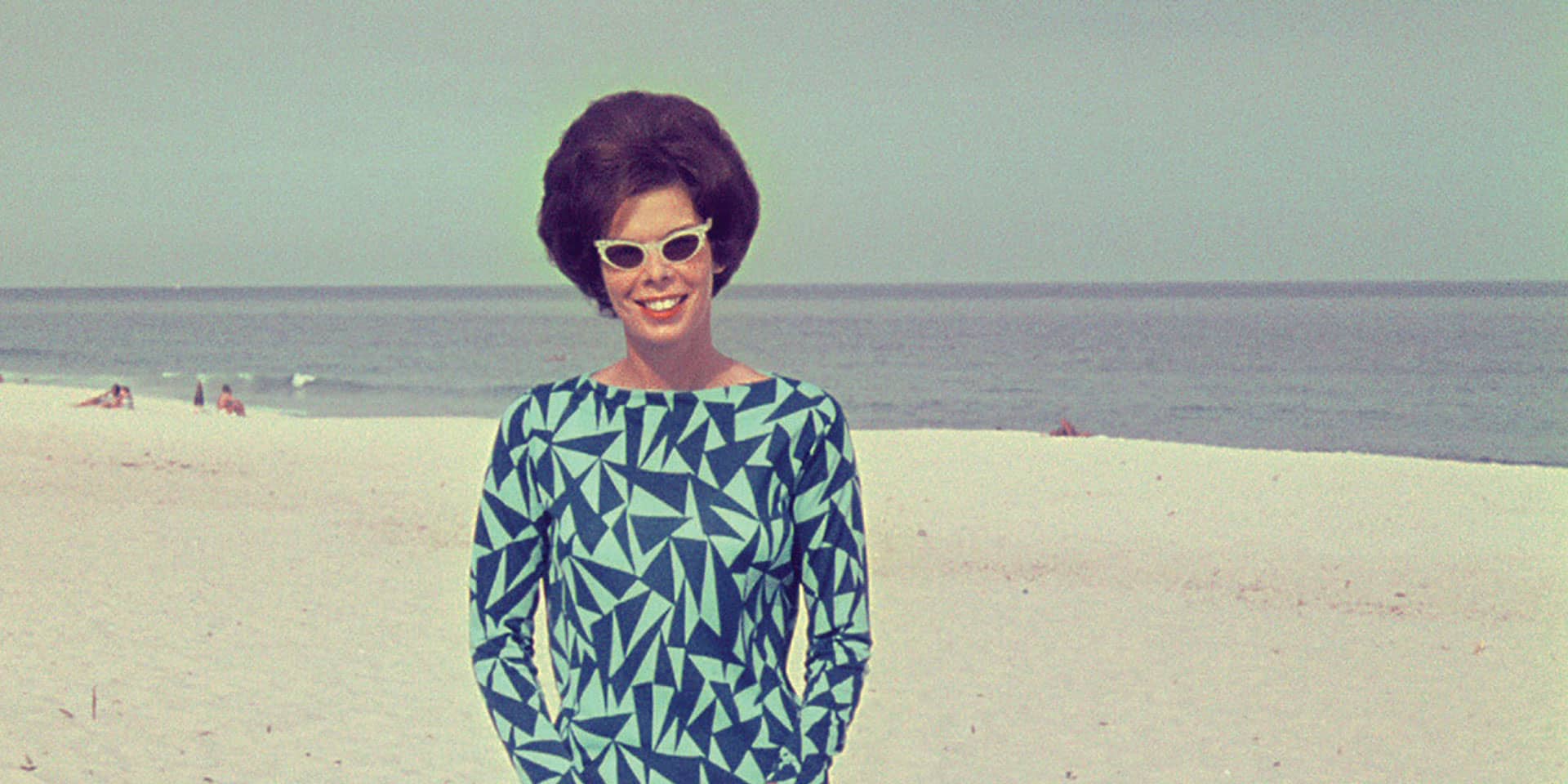 Ann discovered her passion for Latin American history during frequent visits to Rio de Janeiro.
Jon Graham likes to tell the story of his mother, Ann Hartness, who as a young woman left her small hometown to follow her dreams. Ann is renowned for her 38-year career and tenure as head librarian of the Nettie Lee Benson Latin American Collection at The University of Texas at Austin, which showcases one of the world's foremost collections of Brazilian history and culture.
Jon and his wife, Elizabeth Ulmer, both graduates of UT's School of Law, made a generous donation to the collection to honor Ann's legacy. The couple is directing a portion of their gift to establish the Jonathan Graham and Elizabeth Ulmer Fund for Library Materials on Brazil, an endowment to enhance the Benson's Brazilian studies collection. The remainder of their gift will match other donors' gifts to new or established endowments in any area at the Benson, dollar for dollar.
"Elizabeth and I are pleased to support the Benson and, in particular, to help ensure that its collection of Brazilian materials will continue to grow and be well curated for years to come," says Jon. "We hope many generations of scholars will benefit from access to the materials my mother collected over the course of dozens of trips to Brazil — and the many more collection trips that our gift will make possible in the future."
Ann graduated from UT with a B.A. in 1958 and a graduate degree in library science in 1961. As a young bride, her passion for Latin American history was ignited in Brazil, where she lived with her husband, Richard Graham, while he worked on his Ph.D. Dr. Graham is a distinguished Latin American historian and for three decades was a professor at UT, where he is now a professor emeritus.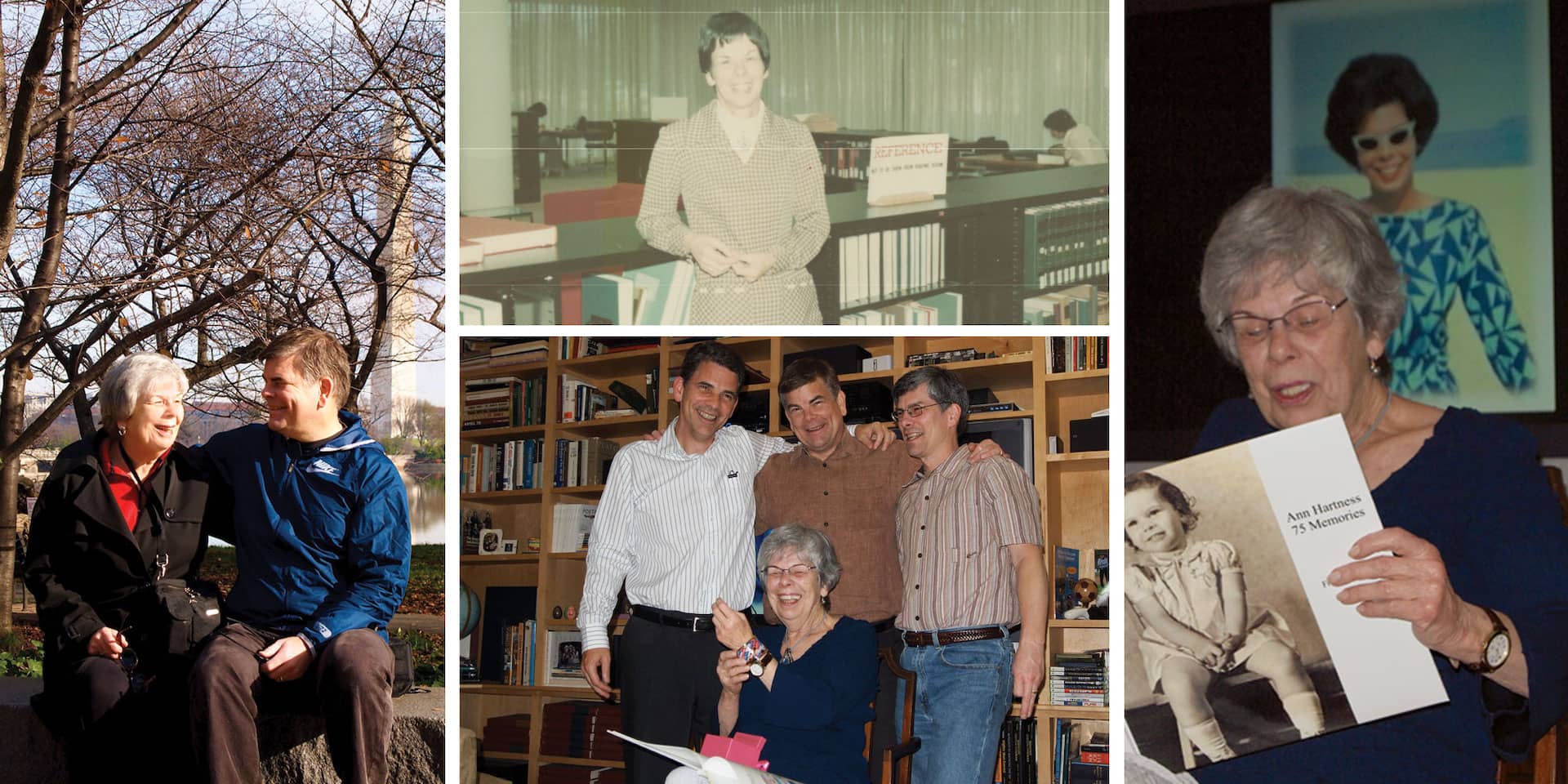 Clockwise, from far left: Ann will be remembered for her brilliant 38-year career at the Benson. Ann pictured shortly after starting her career at the Benson.
Jon is proud of his mother's passion and determination to excel in her work. Ann surrounded by her sons (from left), Stephen, Jon and Andrew Graham.
"My mother raised three boys in two different countries, moving back and forth while balancing her family, her education and her work," Jon says. "I'm just so proud of her, because when I think of the arc of her life, at a time when women from her background essentially followed their husbands, she made her own very distinctive career."
In 1970, Ann joined the Benson, working as a cataloger of Latin American periodicals. She helped transition their services into the digital world and eventually worked her way up to director. Throughout her tenure, she increased the depth and breadth of the library's holdings in Brazilian materials. She retired in 2008 at age 73.
"In Brazil, Ann was well known and developed important relationships for the Benson. By building such a significant collection over the years, she enabled students to understand Brazil on a deeper level," says Elizabeth. "She has been an amazing bridge between two cultures in both her own family and in her work."
"In Brazil, Ann was well known and developed important relationships for the Benson. By building such a significant collection over the years, she enabled students to understand Brazil on a deeper level."   – Elizabeth Ulmer, daughter-in-law of Ann Hartness
Today the family keeps in close contact with one another, which makes Ann happy. She is proud of her boys and grateful for her career — her dream realized.
"I always loved my job. I most enjoyed working with and getting to know students and faculty. There were never two days alike, and no matter which position I held, it was all very interesting. It still interests me today," Ann says.
The Benson's main reading room is frequented by students, faculty and scholars from around the world and is currently under redesign. Once renovations are complete in spring 2022, the space will reopen as the Ann Hartness Reading Room. Ann was surprised and deeply touched after learning of Jon and Elizabeth's gift and dedication of the reading room in her honor. It is the very room where Jon spent countless hours studying as a teen and later as a Texas Law student.
"It was a refuge to study in one of the graduate student carrels in the Benson Collection. It was a quiet place to read, wander and collect my thoughts. This is a perfect way to honor my mother," he says.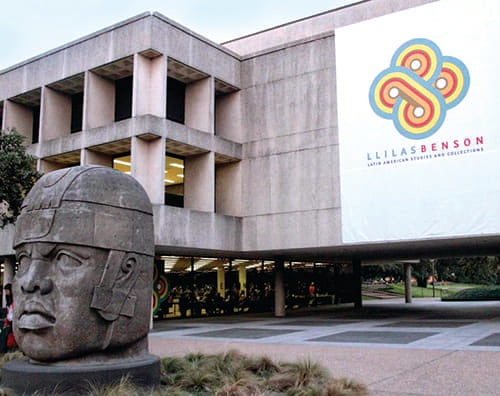 Nettie Lee Benson Latin American Collection commemorates 100 years
The Nettie Lee Benson Latin American Collection, one of the premier libraries in the world for Latin American and Latina/o Studies, is proudly marking its centennial in 2021. In partnership with the Teresa Lozano Long Institute for Latin American Studies (LLILAS), the Benson is a global destination for research and study, making UT the top graduate program in the nation for Latin American History, according to U.S. News & World Report.
Get Started
When you include UT in your estate plan, you create global leaders, drive discovery and change the world. You also protect assets, provide for those you love and receive tax-wise benefits.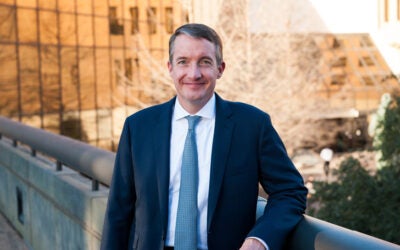 Achieving milestones is an excellent moment to look forward and set goals for the future.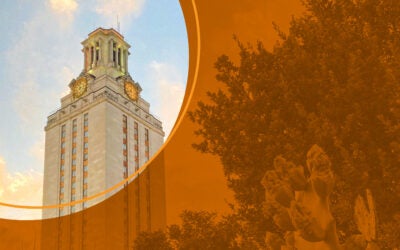 Alumni share favorite UT memories and why they support the Forty Acres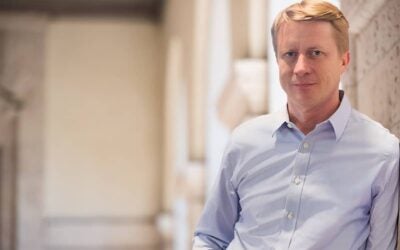 Bjorn Billhardt decided to be a Longhorn after he came to the Austin area in the '80s as a teenager on a foreign exchange program.