"I grew up a lot and learned about myself, and UT was the best place I could have done that."
W
hile attending community college near his hometown of Magnolia, Texas, Ryan Hoffart had his sights set on the next step in his academic journey — the College of Pharmacy at The University of Texas at Austin, one of the best pharmacy schools in the nation. "I wore a UT lanyard every day, and it motivated me to do my best," he remembers.
Ryan thrived at UT, where he grew "from the shy kid at the back of the room who hardly said anything to someone who took on leadership responsibilities." Support from donors bolstered his academic and personal progress.
Among the numerous scholarships Ryan received was the Glenn Smith Memorial Scholarship Endowment in Pharmacy, which was established for students just like Ryan — UT Austin pharmacy students who live in Texas and aspire to practice as independent pharmacy owners in their home state. Ryan met the requirements exactly, just as the award met his financial needs.
"I was very fortunate to get that scholarship," says Ryan. "It allowed me to not have to take out loans that year, and that was a big lifesaver. It was in my fourth year of pharmacy school, when students have to work about 45 hours a week just to complete their coursework. Having to work on top of that is hugely stressful for students."
The scholarship gave Ryan space to participate in network-expanding activities. He was president of the UT chapter of the National Community Pharmacists Association, which exposed him to new ideas, new people and new interests. Now he is bringing the unique perspective he gained back home to his family-owned and -operated pharmacy in Magnolia, where he looks forward to working closely with local doctors to optimize patient care in his community.
"Going to UT and participating in professional organizations allowed me to engage with personalities and points of view that are definitely different from my small town," says Ryan. "I grew up a lot and learned about myself, and UT was the best place I could have done that."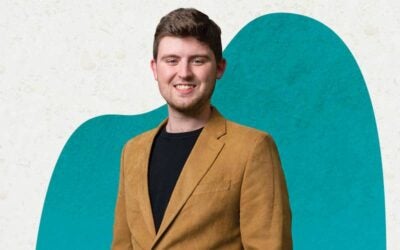 UT scholarship recipient Leland Murphy reflects on his Longhorn experience.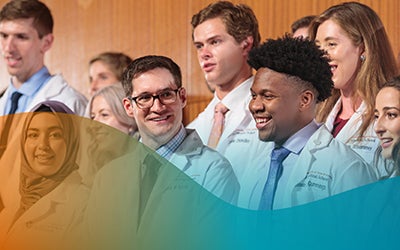 UT's life sciences research, interdisciplinary expertise and innovative clinical programs are creating a healthier future.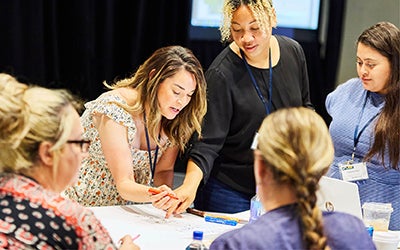 A UT psychology researcher is helping Texas students boost confidence and their math grades.