"My last five years have been possible because of donor support."
D
uring her five years in UT's School of Architecture, Temiloluwa Osanyintolu received nine scholarships and awards, including support from the Sinclair Black Endowed Excellence Fund for Urban Design. This fund was established by Professor Emeritus Sinclair Black, who taught at the School of Architecture for 50 years. The donors who have supported Temi's education have helped this talented 24-year-old build a future for herself.
"Scholarships allowed me to not have a lot of burdens and left me free to participate in so many opportunities," says Temi. "Everything I've been able to achieve has been facilitated by a donation or an award."
Temi's journey to UT began while she was a high school student in Richmond, Texas. She came to the Forty Acres for an immersive summer program at the School of Architecture, curious how to combine her passion for social justice and artistic expression. During that program, she realized how studying architecture could help her be a societal change-maker.
"Architecture is all about problem-solving," Temi explains, "whether the issues are environmental, social or the ways that humans organize themselves. Architecture can play into how we build spaces that are about community and community-building, and creating environments that are inclusive of all types of people and can facilitate a better lifestyle for everyone."
One of the many opportunities Temi pursued during her degree program was the chance to spend six months in New York City for an internship with Snøhetta — the Longhorn-led architecture firm responsible for the Blanton Museum of Art's recent grounds transformation. While she was completing her final semester at UT, Snøhetta offered her a full-time position, making her dream of moving to New York a reality. Now armed with the skills she needs to build a better world for the communities she will serve as a professional designer, Temi is grateful to all the donors who have helped send her on her way.
"My last five years have been possible because of donor support," says Temi. "Students' needs are constantly growing and changing. I hope donors will continue to be active participants in UT's academic culture so they can be aware of how best to help students, either financially or by establishing programs."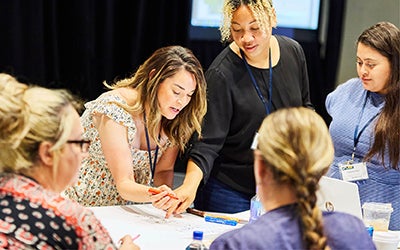 A UT psychology researcher is helping Texas students boost confidence and their math grades.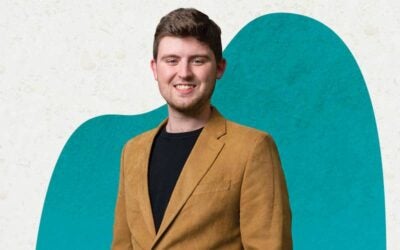 UT scholarship recipient Leland Murphy reflects on his Longhorn experience.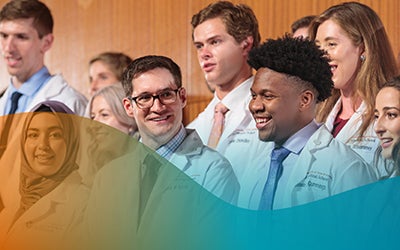 UT's life sciences research, interdisciplinary expertise and innovative clinical programs are creating a healthier future.