UT alumni discover that life is better with true friends by their side.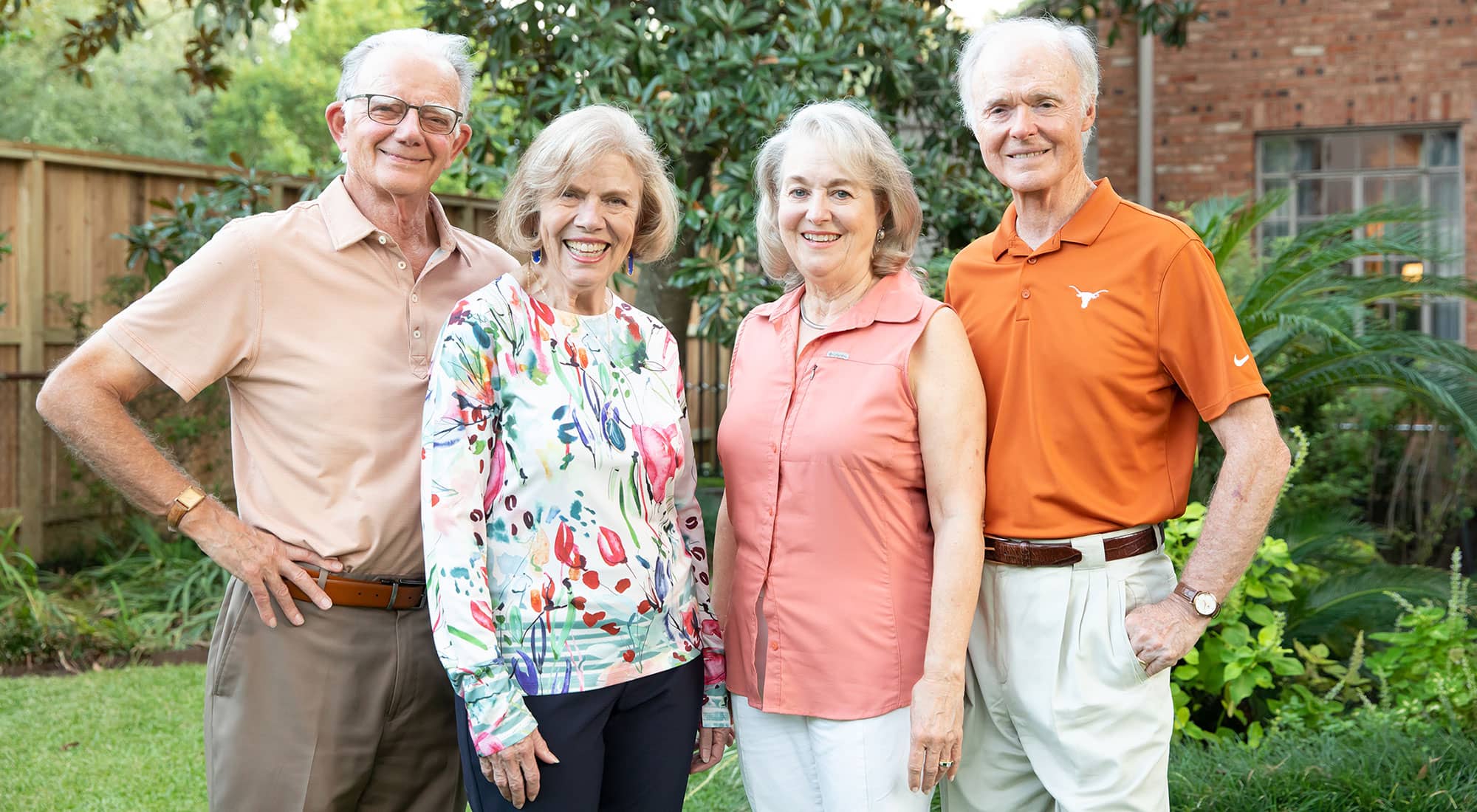 Left to right: John and Judye Hartman, Betty and Jim Key
Photos by Callie Richmond
The Longhorn connection between alumni Betty & Jim Key and Judye & John Hartman cemented a wonderful friendship that spans more than five decades.
Living happily in Houston, these couples share common interests and care deeply about helping others, including at The University of Texas at Austin, where they have all created endowed scholarships to support students.
Betty and Judye met in 1967 when they were among the first women to be hired by IBM in Nassau Bay, Texas, where the company was contracted with the NASA Manned Spacecraft Center to participate in sending a person to the moon. Both were computer programmers, and upon meeting, they became fast friends.
"We just clicked right away," says Betty. "Judye's work ethic was just like mine. We would both be out there working in the middle of the night. We were with NASA for the lunar landing and for the first circling of the moon, and I was still there for Apollo 13. Judye kept talking about her husband, and I thought, 'gosh, this sounds like my fiancé, Jim,' so we got them together."
"Jim was a medical student, and I had just finished an MBA program," says John. "We became close friends, and that friendship has flourished over the years. Our families traveled together, and our children grew up together and remain friends today. We are comfortable calling one another at any time of day or night and responding to any challenge. That kind of friendship is to be cherished!"
The couples are grateful to know the difference a quality education from an excellent university can make in securing opportunities and contributing to the lives of others. They doubled the impact of their scholarship endowments through the Texas Challenge, which matches their gifts dollar for dollar to support high-potential Texas students from middle- and low-income families.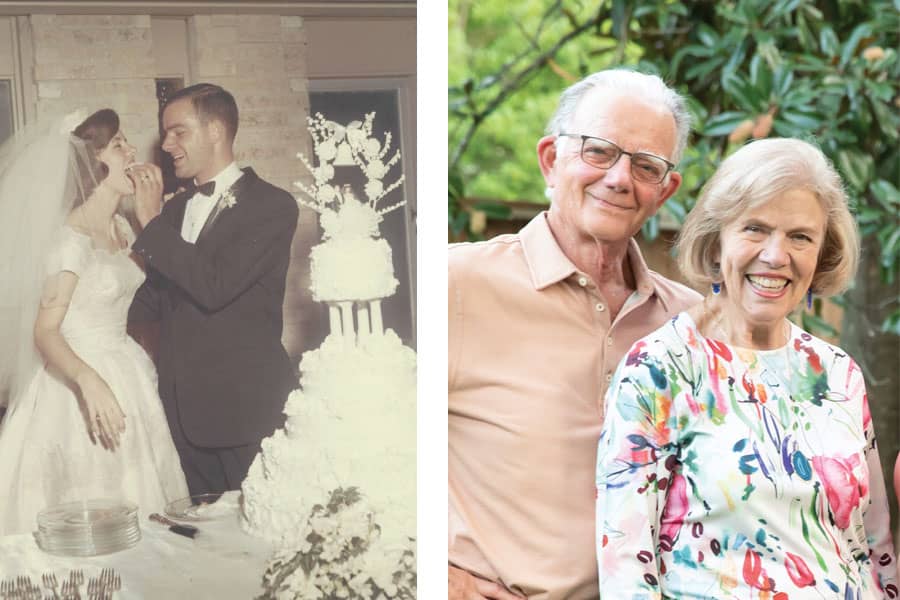 Judye Galeener Hartman, B.A. Arts and Sciences '64
John Hartman, B.S. Engineering '64
The Hartmans support endowed scholarships for the Cockrell School of Engineering and College of Liberal Arts through their IRA and have furthered the impact of their gift by including UT in their will. "It makes us feel good to know that we have the ability to give, and when we're not here anymore, the place we love and has meant so much to us can have the same effect for somebody else," says Judye.
"Judye and I both benefitted from scholarships at different points in our university education: Judye at UT and for me in graduate school. The cost of college has risen dramatically, and so many qualified young people would not be able to attend UT without financial assistance. It is very rewarding to us to help a few bright, eager students get great educations that prepare them to flourish," says John.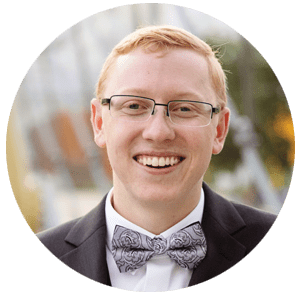 "The support from John and Judye Hartman has allowed me to focus on academics without having to worry as much about working during the semester. Without their support, I wouldn't be a part of so many great organizations and events that have felt vital to my college experience. I am very grateful for their generosity."

Connor Gray
B.S. Engineering '23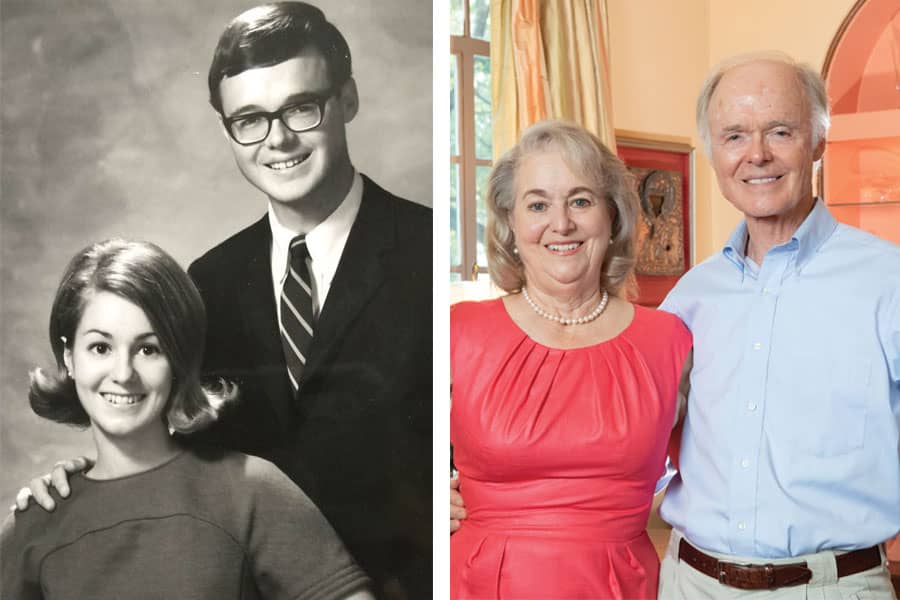 Betty Wilson Key, B.A. Mathematics '67
Jim Key, B.A. History & English '66
The Keys support endowed scholarships through distributions from their IRA to the College of Natural Sciences and the College of Liberal Arts. Jim says, "When I entered UT, I was offered a chemistry scholarship, which was both encouraging and helpful financially. Scholarships are important, and it was nice to get one. They are even more important now with the increasing cost of college."
Betty shares, "My parents did not have a lot, but I made it through school with no student debt. That was very important to me. Today it is not so easy, and students struggle to get by. We have enjoyed receiving letters from grateful scholarship recipients, and they are very appreciative."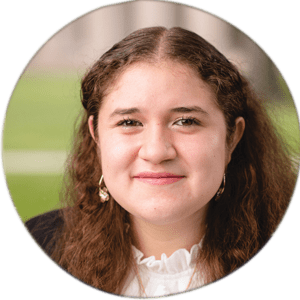 "I am extremely grateful to Jim and Betty Key, as their support has considerably reduced my financial stress caused by the pandemic. Receiving this scholarship was a relief, as I have been able to cover expenses such as food, books and supplies during these challenging times. The peace of mind I have gained through this support has helped me stay more focused on my classes and thrive in my academic life, which I genuinely appreciate!"

Ximena Mercado Garcia
B.S. Mathematics and B.A. Economics '22
Get Started
When you include UT in your estate plan, you create global leaders, drive discovery and change the world. You also protect assets, provide for those you love and receive tax-wise benefits.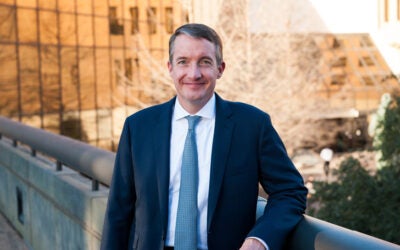 Achieving milestones is an excellent moment to look forward and set goals for the future.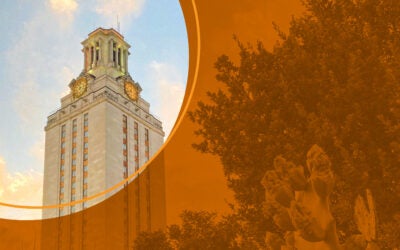 Alumni share favorite UT memories and why they support the Forty Acres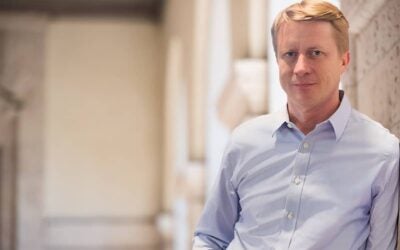 Bjorn Billhardt decided to be a Longhorn after he came to the Austin area in the '80s as a teenager on a foreign exchange program.