Coming in 2021:
Gary L. Thomas
Energy Engineering Building
The story of energy is the story of Texas.
The petroleum age began in 1901, when a well at Spindletop came in and kicked off the Texas oil boom. That East Texas oil became the resource that transformed the state and won World War II for the Allies.
Over the course of the twentieth century, Texas continued to lead the industry through developments like the shale revolution. Today, the state is still one of the world's leading oil and gas producers, benefitting from a booming, diversified energy economy with strong natural gas, wind and solar energy production.
The University of Texas at Austin has always played an important role in Texas energy. Engineering professor Frederick Plummer literally wrote the book on petroleum production, publishing the field's first textbook in 1931. For nearly a century, UT and its alumni have contributed the knowledge, techniques and technology that have driven the industry. Today a third of graduates from the Cockrell School of Engineering work in the energy sector.
"One of the grand challenges facing our world is the growing demand for energy, and engineers will play a critical role in delivering the solutions of the future," says Sharon L. Wood, dean of the Cockrell School.
To support and educate tomorrow's engineers, in 2021 the university will open the Gary L. Thomas Energy Engineering Building, a 184,000-square-foot hub for energy-related education and research. Like the Cockrell School's Engineering Education and Research Center before it, this multidisciplinary building will house classrooms, labs and project spaces to connect UT students, faculty, researchers and industry partners. By focusing on people and research instead of departments, the Thomas EEB will offer the space and resources for Texas engineers to come together and solve complex energy problems. 
The alumni investments energizing UT
In October, President Gregory L. Fenves announced that Distinguished Engineering Graduate Gary L. Thomas, B.S. Petroleum Engineering '72, had made a transformational $25 million investment to build a world-class energy facility.
Thomas, who recently retired after more than 40 years at EOG Resources, has seen firsthand the impact of technological advances, problem-solving and innovation on the energy industry. "The things we're doing are not in textbooks," he says. "Young engineers come in without preconceived ideas and with a 'can do' attitude for experimentation and making change. The way students are taught today is quite different than when I was in school. It's critical to have an interdisciplinary program, and this building facilitates that—it's a tool for education."
Thomas says that his gift is to support "the industry and the need for energy that fuels the world," but also because he was "so fortunate to have been given a scholarship that encouraged me to go to UT, and to have the opportunity to be a petroleum engineer." His parents' stories ensured he didn't take that opportunity for granted. Both raised on small farms on the Barnett Shale, their opportunities for education were limited. His father left school in the sixth grade to support his family and never returned. His mother, one of six sisters working their family's cotton farm, was the valedictorian of her high school class but did not have the opportunity to go on to college. "It was her dream to see her children go," Thomas says. "All three of us attended UT Austin on scholarship."
"It felt like the right thing was to return a portion of my good fortune to The University of Texas. UT Austin was the most pivotal opportunity for me," he says. "This is where we learn to think, apply ourselves, and learn to think outside the box to solve problems. Then when you are in the real world, you are excited about the difficulties because you look at them as an opportunity and a challenge."
Gary L. Thomas' advice for young engineers
Thomas spent nearly 50 years at the forefront of the oil and gas industry. His tips for the students who will study in the Gary L. Thomas Energy Engineering Building:
Have patience.
Get field experience.
Volunteer for any challenging problem.
Always be looking to improve.
Always do the right thing.
Powered by Texas Engineering
The construction of UT's Energy Engineering Building was made possible through the generosity of many donors.
J.C. Anderson Family Foundation
H.L. Brown, Jr. Family Foundation
Peter & Claire Buenz
Don & Susie Evans
Jeff & Mindy Hildebrand
Hoblitzelle Foundation
Estate of William D. Moore
National Oilwell Varco Incorporated
Bryan & Sharoll Sheffield
Scott & Kimberley Sheffield
Eugene & Robin Shepherd
Jeffrey & Valerie Sparks
Gary L. Thomas
John & Kelli Weinzierl
Peyton & Linda Yates and family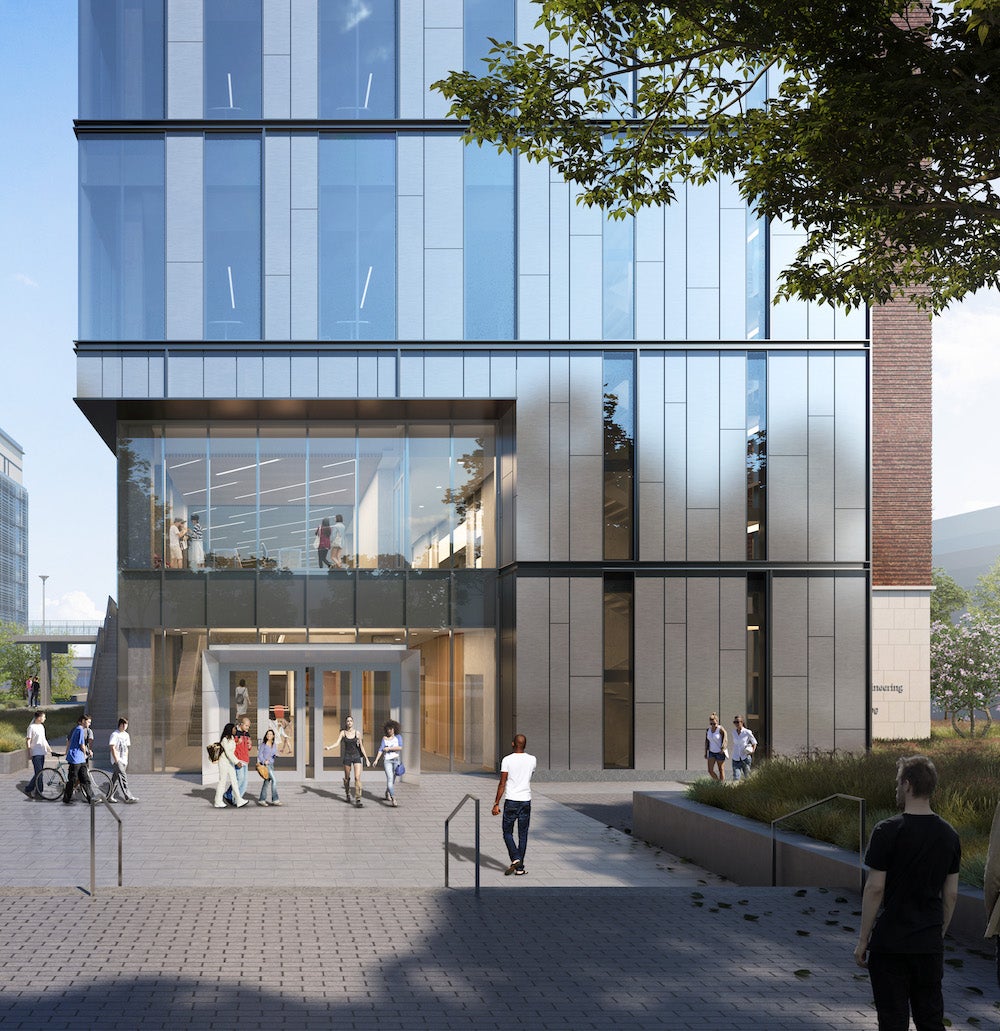 Above: Rendering of the new Gary L. Thomas Engineering Energy Building
Watch 
Thomas is supporting the Energy Engineering Building by auctioning a portion of his car collection, one of the largest private collections of Fords in the world. See more in this video from CBS Houston.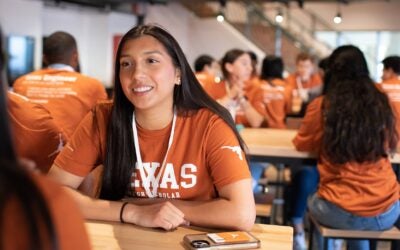 A new cohort of Linford Scholars is starting their studies in the Cockrell School of Engineering thanks to a transformative investment from Michael and Erika Linford.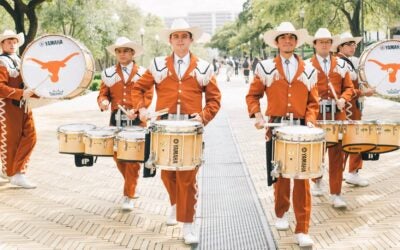 The generosity of Longhorn Nation keeps the Longhorn Band marching on to its 125th year and first year in the SEC.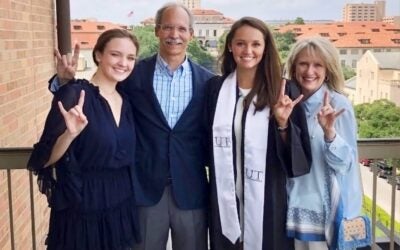 Fort Worth philanthropists and Longhorn parents John David and Leslie Moritz are giving back to the UT social work students who care for our communities.