"There's a ripple effect when you invest in students, because you're also investing in everyone they will go on to help."
IIf you want to be an artist, you've got to have the tools of the trade. For Marion Henry, a 19-year-old multi-hyphenate — musician, video editor, live-event lighting engineer, you name it — that means an excellent laptop with processing speed to spare. And that's where UT for Me – Powered by Dell Scholars comes in.
"The laptop I had before was maybe older than me!" he says. "The things I'm interested in and that my Arts and Entertainment Technologies major focused on, like music and design, are very CPU-intensive. On this Dell computer, I can run Unity, Ableton and Unreal Engine without issues, meaning that I can work from home instead of needing to stay in the library at all hours."
Part of UT for Me's unique program design is a full suite of support that helps students navigate the new circumstances, challenges and opportunities that come with their transition to higher education. "This machine is a really important tool, and it enables me to work on high-level programs to create high-level art," says Marion.
With tuition covered by the Texas Advance Commitment and living expenses offset by the Dell Scholars financial award, Marion was able to focus attention and energy on his art practice. One of the most exciting projects, and the one that kicked off what he expects to be a lifelong interest in composing music for film and advertising, was the opportunity to create a score for a major athletics brand's commercial. Marion also had the time and space to progress as a musician, exploring different sounds and honing his voice as a multi-instrumentalist.
"The Texas Advance Commitment and UT for Me – Powered by Dell Scholars really set you up for success in whatever it is you're working on," says Marion. To potential donors, he wants to say: "UT is a great school to donate to. Because of its size and diversity, if you want to touch as many lives as possible, this is a great place to do it."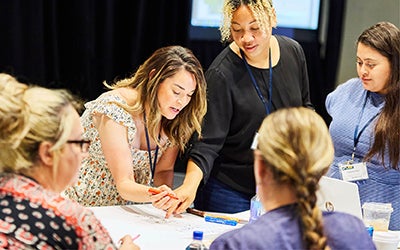 A UT psychology researcher is helping Texas students boost confidence and their math grades.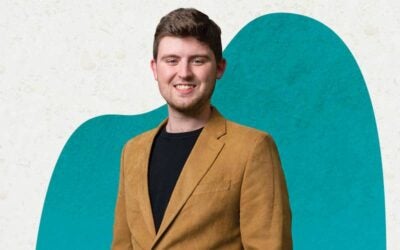 UT scholarship recipient Leland Murphy reflects on his Longhorn experience.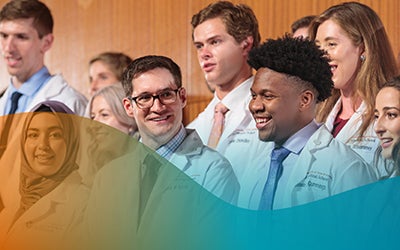 UT's life sciences research, interdisciplinary expertise and innovative clinical programs are creating a healthier future.