Connecting Big Brands with Top Texas Talent
Lamar Johnson, pictured in Robert B. Rowling
Hall, the new home of graduate business studies for the McCombs School of Business.
Lamar Johnson first began helping UT Austin students launch their careers as a recruiter for Procter & Gamble. Today, he connects MBA students at McCombs with top companies through experiential learning courses.

Lamar Johnson, BBA '70, took an unconventional route to The University of Texas at Austin—he came by dust storm. While a freshman at Texas Tech University, he went to class on a clear day only to face 70 mph winds and blinding dust on his walk home. Already contemplating a transfer to UT Austin, he literally got the push he needed from that storm.
"I grew up behind the Texas pine curtain
and had never seen anything like it," he said. "I filled out my UT application that day."
That decision led to a deep-seated love for the university, a finance degree and a job at Procter & Gamble, where he worked for nearly 34 years.
Johnson excelled in sales and was later tapped to help Procter & Gamble create the first-ever supply chain team. He became a pioneer in the coordinated disciplines of procurement, manufacturing and distribution.
"It sounded strategic, so I was interested," he said. "I thought, If I can fix our supply issues, I'll be performing a much greater service than selling more Tide.' It was a success."
After his retirement at the spry age of 55, Johnson returned to the campus he loved and supported. Over the years, he had given generously to his alma mater, establishing an endowed excellence fund at McCombs School of Business for scholarships and other priorities. He later set up a trust to support UT Austin. 
"A charitable remainder trust made great sense to my wife, Debbie, and me because of the tax advantages, guaranteed income for us and money for UT in the future."
Next, he worked to make a direct impact on the McCombs student experience.
"My father always gave back to the community, and I think that's where my passion started. I knew I had something to offer college students by bringing the real world into the classroom."
Johnson launched a second career at McCombs by creating experiential learning programs through the Center for Customer Insight and Marketing Solutions and the Supply Chain Management Center of Excellence.
MBA students wanted the challenge of working with high-profile companies,
"I knew I had something to offer college students by bringing the real world into the classroom."
and those companies wanted a unique way to interact with top talent on campus. Johnson had the relationships and the know-how to make it happen. Students now work with the likes of Frito-Lay and Dr. Pepper Snapple Group to offer their solutions for positioning products in the marketplace. The students love it, and many land jobs at these same companies.
"None of this would have happened if that storm hadn't blown me here," he said with a laugh. "Today, I'm leveraging what I've learned over the last 34 years, and relationships I have, to give back to a place
I love dearly."
"Lamar has been a key mentor for me at McCombs. The real-world projects he has brought to the program, especially those with Kendra Scott, Vera Bradley and Whole Foods, have given me applicable experience to take into a full-time role at Nordstrom. It's priceless!"
Hannah Rogers · Graduate Student, McCombs School of Business
When you include UT in your estate plan, you create global leaders, drive discovery and change the world. You also protect assets, provide for those you love and receive tax-wise benefits.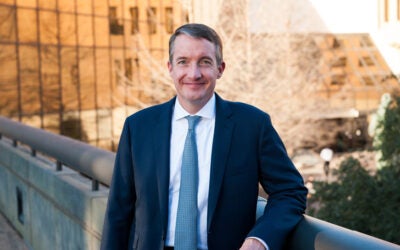 Achieving milestones is an excellent moment to look forward and set goals for the future.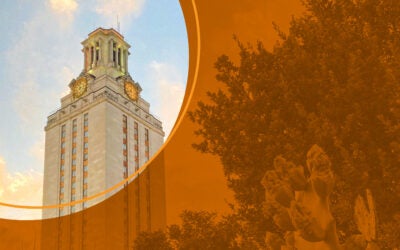 Alumni share favorite UT memories and why they support the Forty Acres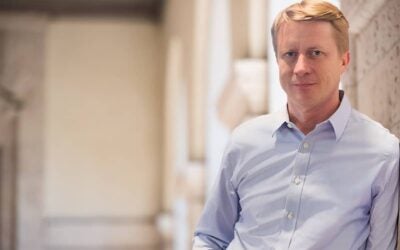 Bjorn Billhardt decided to be a Longhorn after he came to the Austin area in the '80s as a teenager on a foreign exchange program.