Ava Karimi, M.D., MBA '20, member of inaugural Dell Med class, inspired by donor support.
G
rowing up, Ava Karimi saw closed doors instead of opportunities. In her home country, she and her family were persecuted for their religious beliefs, and Ava had no hope of attending a university. The idea of becoming a doctor was beyond her dreams. It was only after arriving in the United States that she understood she could do anything.
"Medicine was so far from reality for me until I began studying neuroscience as a student at The University of Texas at Dallas," said Ava. "When I volunteered at an area hospital, I realized I was meant to be a doctor."
When applying to medical schools, Ava was drawn to Dell Med's promise to rethink health care. She thought, "this is what I want — to be part of a change for the better."
Ava was accepted into Dell Med's inaugural class of 50 students, an honor she says she will never forget. And she joyfully discovered that she had been awarded a scholarship created by Dr. Sue Cox, Dell Med's executive vice dean of academics and chair of medical education, and her husband, Doug Morris.
"Their support gave me extra motivation to work hard," shared Ava. "They were putting their trust in me, and that's a precious thing. When times were tough, I always felt comforted knowing that they wanted me to succeed."
"They were putting their trust in me, and that's a precious thing. I always felt comforted knowing that they wanted me to succeed."
Ava had graduation in her sights when COVID-19 hit. Everything changed. She was not able to continue her clinical rotations. But Dell Med quickly adapted to offer students new online courses, including one on pandemic response, coronavirus-related research opportunities and roles assisting with contact tracing. Ava joined a literature review team gathering data and information for UT's COVID-19 Modeling Consortium.
"I now have a better understanding of what I signed up for as a doctor," she said. "What I can tell you is, I'm definitely more ready now than I was before the pandemic."
Ava is continuing her medical education as part of Dell Med's internal medicine residency program. "I had such an amazing time here as a medical student, and the internal medicine residency program is excellent," she said. "When I think about the culture of collaboration at Dell Med, I just couldn't let go. It's the place I'm meant to be."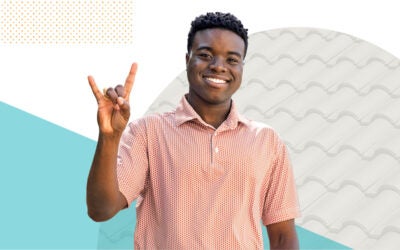 Longhorn donors opened many doors for McCombs School of Business student Lucious McDaniel IV.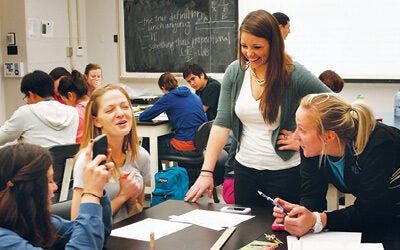 Microsoft and UT Austin partner to provide technological solutions across Texas.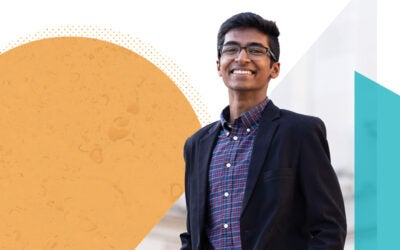 Aerospace engineering student Mihir Kamble found his passion at UT's Cockrell School of Engineering.