"Having my full tuition covered by the Impact Scholarship really powered my time at UT."
The UT students whose time in college fell during the first uncertain years of the COVID-19 pandemic had a different collegiate experience than any generation before them — but like any other Longhorn class, they found a way to succeed.
Leland Murphy had a single business-as-usual semester on campus before the COVID shutdowns, and that experience indelibly shaped his college career as well as his future.
"I came to Austin from a small town, so when I arrived, I was a little worried about whether I'd be able to feel connected to such a large community," says Leland. "But from the moment I stepped on campus, my orientation advisors — two twins that I'm still friends with today — made me feel incredibly welcome."
When UT's orientation moved to a hybrid model in 2021, Leland knew, as a new orientation advisor himself, it would take dedicated effort to help new students experience the same warm welcome that had been so important for him. "Our work was even more important when it was virtual!" he says. In part because of the support provided by his Impact Scholarship — UT's full-tuition scholarship awarded to high-potential students who have made an impact in their local communities — Leland was able to follow these threads and develop innovative ways to support his fellow Longhorn students. In his time at UT, Leland founded Always Texas, a group that provides support to traditionally underrepresented students at UT, interned with Representative Jasmine Crockett, worked on power grid issues after devastating Winter Storm Uri, and became UT's student government president. In short, he made the most of every moment he spent on the Forty Acres.
"The financial aspect of having my full tuition covered by the Impact Scholarship helped me make the decision to become a Longhorn — it really powered my time at UT," says Leland.
In fall 2023, he entered the LBJ School of Public Affairs, looking toward a future of making an impact on food access, climate security, employment and labor issues, and more. With a J.D. also on the horizon, Leland will be well-positioned to serve people in Texas and across the country.
"Every penny you put into supporting students supports everyone — you're helping the next generation of leaders focus on the academic experience and student engagement," says Leland. "And then these new leaders will turn around and do the same, making the world a better place."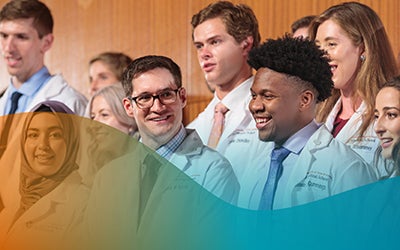 UT's life sciences research, interdisciplinary expertise and innovative clinical programs are creating a healthier future.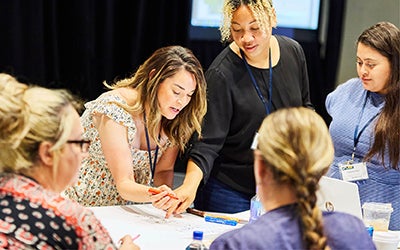 A UT psychology researcher is helping Texas students boost confidence and their math grades.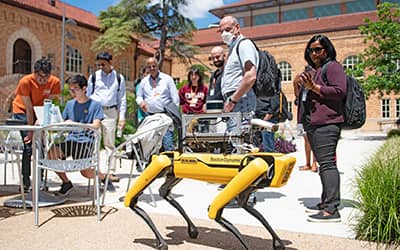 Through research and discovery, the UT Austin-Amazon Science Hub is poised to address societal challenges.