The endowed scholarships established by Eric and Debby Gonzales have supported 28 UT engineering students.
Photo: Lauren Marek
Houston couple's generous estate plan bolsters scholarships for engineering students
Eric Gonzales hates to see resources wasted.
Eric, who earned a degree in petroleum engineering from The University of Texas at Austin and spent his career working in the energy industry, brings expertise to resource management. And it's not energy resources he sees wasted today  —  it's the extraordinary potential of bright students with financial need.
His wife, Debby Gonzales, agrees. "No one should be limited in education," she said. "If they have the brain power and academic prowess, lack of finances should not stop them" from attending top-tier universities like UT and realizing their potential. Through their giving, the Gonzales family is ensuring that UT engineering students with few financial resources are able to develop that potential through an education at the Cockrell School of Engineering.
Eric was born and raised in south Texas and working in the oil and gas industry had always held an appeal. That interest grew when he had the opportunity in high school to participate in a shadowing opportunity with a petroleum engineer.
Eric chose UT and was awarded a scholarship from Equal Opportunity in Engineering, a Cockrell School program that supports qualified students who are historically underrepresented in engineering. "Our parents were strong believers that education leads to greater opportunities," Eric shared.
When he graduated in 1985, times in oil and gas were tough. By 1986, the crude oil price per barrel had dropped by half and good opportunities in petroleum engineering were scarce. After a short stint with an energy service company, he decided to go back to school  —  this time at a school in College Station  —  to earn his MBA. That's where he met Debby.
One day Eric was talking to a friend about the hiring practices of their respective companies. "His company was placing an emphasis on hiring candidates from a specific university," Eric shared. "I remember saying, 'At UT we believe in meritocracy. If there is merit in the UT graduate  —  and typically there is  —  we will select them, but if the best candidate attended another university, so be it."
"No one should be limited in education. If they have the brain power and academic prowess, lack of finances should not stop them."
That conversation helped to shape Gonzales' philanthropic philosophy. "When Debby and I talked about the idea of setting up scholarships, we wanted them to be merit-based, for people who have shown the capabilities but may lack the financial means."
They went on to establish the Alfonso and Dora Gonzales Endowed Presidential Scholarship in Engineering. "We created an endowed scholarship in my parent's names as a tribute for the personal sacrifices they made to put my brother and me through college," Eric explained.
Debby continued, "We have both been blessed in our careers and wanted to give back to the academic institutions that allowed us to reach our potential. The endowment will grow throughout our lifetime and will touch the lives of not just one student, but many students."
Eric and Debby were inspired by the caliber of students wanting to attend UT and desired to do more. They created the Eric and Deborah ("Debby") Gonzales Endowed Presidential Scholarship in Engineering. After having the opportunity to meet with students who received the scholarship, they decided to add to the endowment. Recently, Eric and Debby set up an estate plan that will increase the Eric and Deborah Gonzales Endowed Presidential Scholarship. This generous gift will allow even more engineering students to receive the financial assistance that they need to change the world. "We hope that by providing scholarships to more students, it will encourage those same students to give back once they graduate and find their own success. Hopefully, it creates a perpetual circle of support," Eric said.
Uriel Buitrago, B.S. Mechanical Engineering, '20
"Coming from San Antonio, a predominantly Hispanic city, transitioning into UT Austin led to a season of growing for me. As a first-generation student, knowing how to navigate college and all the experiences it offers can be challenging. After meeting Eric and Debby Gonzales at a scholarship dinner last year, I felt reassured that other people were also invested in my success. Their contributions towards my education inspire me because it has shown me that Latinos, like me, can be successful too. Now I work for University Housing and Dining as a Resident Assistant in the dorms. I serve as a mentor to residents while building an inclusive community and help them to navigate their college experiences."
When you include UT in your estate plan, you create global leaders, drive discovery and change the world. You also protect assets, provide for those you love and receive tax-wise benefits.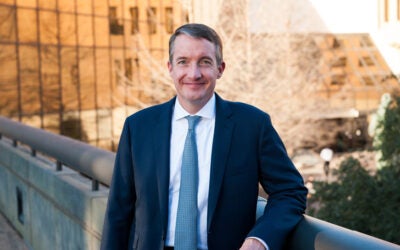 Achieving milestones is an excellent moment to look forward and set goals for the future.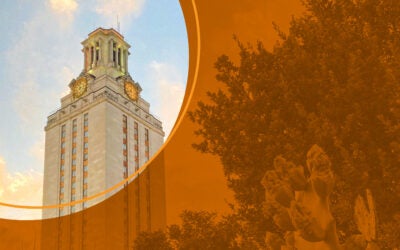 Alumni share favorite UT memories and why they support the Forty Acres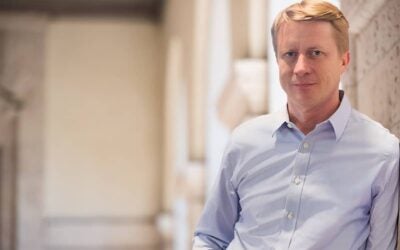 Bjorn Billhardt decided to be a Longhorn after he came to the Austin area in the '80s as a teenager on a foreign exchange program.