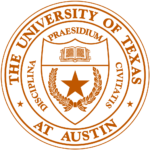 From
the
President
The impact
of planned giving
on UT Austin's arts
and humanities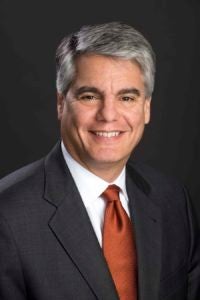 The arts and humanities are vital to The University of Texas at Austin's mission to educate the next generation of leaders, who will confront humanity's most complex challenges.
Our most urgent problems are multifaceted. Effective solutions will require deep understanding of politics, economics, history, culture, and ethics. Those who aspire to make a real difference in the world, in their communities, or in their professions will need a grounding in the liberal arts. Education in the arts and humanities offers insights into society and its timeless —but also evolving — needs. Students learn to think critically, creatively, and comprehensively, to articulate a vision and to collaborate with others to make it a reality. These skills and experiences will serve our graduates for a lifetime, by ensuring that they can lead in a rapidly changing world.
UT provides our students and scholars with outstanding intellectual and cultural resources. The College of Liberal Arts, with most of its departments ranking in the top tier nationally, is becoming one of the best liberal arts colleges at a flagship public research university. The performing and visual arts programs in the Butler School of Music and the College of Fine Arts enable students to create and to connect theory with practice. The Blanton Museum of Art, the Harry Ransom Center, and the Dolph Briscoe Center for American History hold renowned art, literary, and historical collections that enrich education and scholarship at the university and enlighten visitors from around the world.
In this issue, you can read about visionary donors who are advancing the arts and humanities at UT: Charles and Judy Tate, who have contributed a large collection of Latin American art to the Blanton Museum; Ellsworth Kelly, whose final work, Austin, is currently being constructed at the Blanton; Sheryl Goodnight, who established two scholarships at the Butler School of Music; Lewis Smith, who is donating his collection of photographs and other important documents to the Ransom Center; Richard Rainwater, whose estate has created an endowment for the study and performance of American music; Bobby and Sherri Patton, who have made a transformative gift to the College of Liberal Arts; and Austin Gleeson, a UT professor of physics who is endowing multiple Plan II professorships.
These donors and other Texas leaders like you sustain the university's excellence in all corners of the Forty Acres. Thank you for your passion and support for the arts and humanities at our great university.
Gregory L. Fenves, President
The University of Texas at Austin | @gregfenves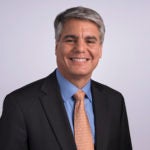 Written by Gregory L. Fenves
Greg Fenves began his appointment as president of The University of Texas at Austin on June 3, 2015. Previously, he served the university as executive vice president and provost. He is a member of the National Academy of Engineering, the highest national honor awarded to engineers in the United States, and holds the Cockrell Family Chair in Engineering #15 at UT Austin. Bringing a career of teaching, research and administrative experience to his new position, Fenves' accomplishments included defining strategic academic goals and priorities to advance excellence, streamlining operations for more cost effectiveness, focusing on continuing UT Austin's leadership in transforming undergraduate education, and the launch of the Dell Medical School.