President Hartzell shares his enthusiasm for the future of UT and his gratitude for your support to ensure the brightest possible future for our students, faculty and staff.
Dear Friend of UT,
This is our moment. 
In our rapidly changing world, you and I have a once-in-a-generation chance, right now, to position ourselves for the future.
That's why the leadership at The University of Texas at Austin has recently embarked on a new strategic planning process — so we can seize new opportunities and identify new directions that support our teaching, research and service missions.
And as you've read in this edition of World Changer, the opportunities before us to make an enormous impact are vast, and so many in our Longhorn Family are already stepping up.
One example is Angela Crates, who has two daughters at UT and a deep love for our great university. You can read here how she's making a world-changing difference. And there's Jeffrey Petterson, who's leaving a Texas-sized legacy that will last beyond his years by investing in UT students. Click here to read about Jeffery's story.
Yes, this is our moment.
And together with friends like you, we're seizing every opportunity to attract the best and brightest to the Forty Acres, and send them out as true world changers.
As our work together continues in 2022 — to become the world's highest-impact public research university — know how deeply grateful I am for you and your resolve to ensure the brightest possible future for UT.
Thank you, and hook 'em!
Warmly,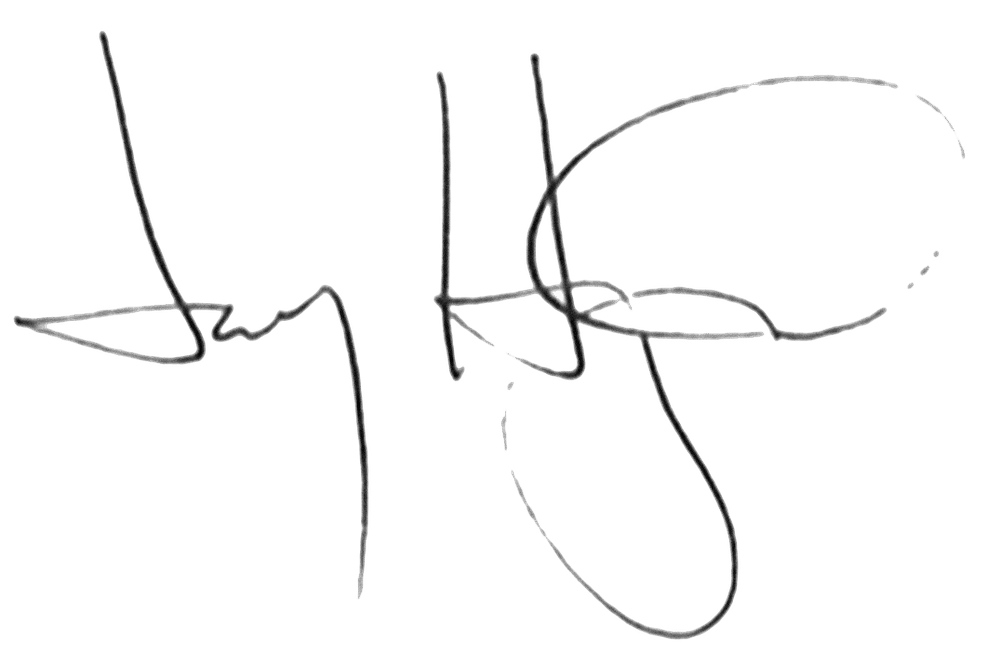 Jay Hartzell
President
Ph.D. Finance '98
Ed and Carolyn Hyman Presidential Leadership Chair
Trammell Crow Regents Professorship in Business
@jchartzell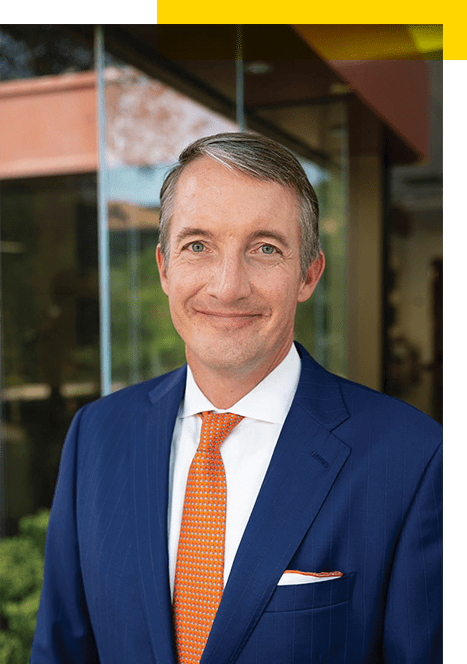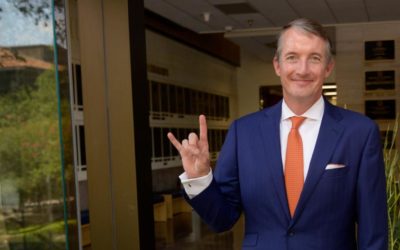 A message from UT President Jay Hartzell.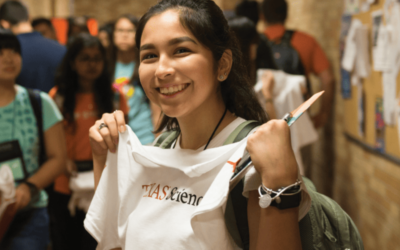 Alumni and friends of The University of Texas at Austin are making dreams come true for outstanding UT students.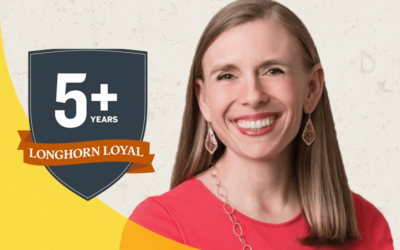 The University of Texas at Austin's most dedicated supporters are Longhorn Loyal. Meet Longhorn Loyal Allison Miller.