Getting to Know Jay Hartzell, UT's New President
President Jay Hartzell shares what it's like to lead the university during a pandemic.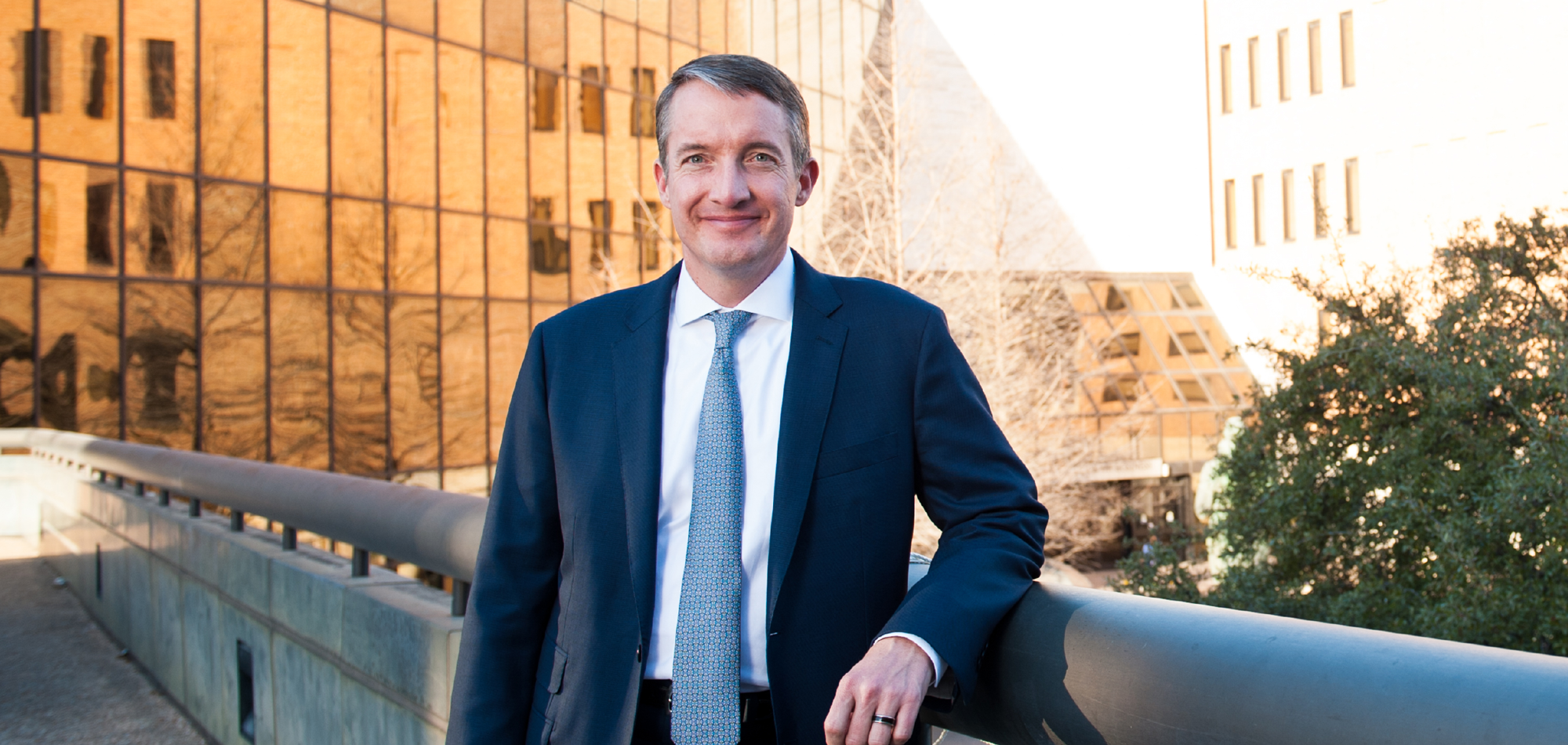 Published November 10, 2020
You took over the presidency during challenging circumstances. What has kept you steady?
Even though we've faced many obstacles in recent days, I keep coming back to the students and their talent, our faculty and their amazing research and teaching, and our staff and their unparalleled commitment and dedication. I try to stay focused on what's best for the tens of thousands of people who call the Forty Acres home. That's our North Star — it's what helps me see the big picture and stay grounded.
What are your top priorities this fall and beyond?
In the short term, it's about doing the absolute best we can to deliver a Texas-quality education to all of our students this semester, regardless of how they are learning — in-person or online. And we must do this while focusing our resources and efforts on protecting the health and safety of our community, especially those who are likely to be at greatest risk.
Balancing these two things — academic excellence and health — is vital. But with that short-term focus in mind, it is also extremely important to zoom out and look at where we are headed. I want us to not simply keep our eyes down as a university, but to look up and identify the opportunities that will be there for us in a post-COVID-19 world and prepare to take advantage of them.
What has been a pleasant surprise in this new role?
I continue to be impressed by the way that, for the most part, COVID-19 has united Longhorn Nation. People have stepped up over and over again. Of course, our health care workers at every level have been heroic in serving our community and those in need of care. Our faculty members have worked hard to transform their teaching, and our students have looked out for each other in so many inspiring ways. Everyone has gotten involved.
Why is philanthropy important to the university?
There are three major things that philanthropy does for UT.
First, it gives us the freedom to innovate, experiment and take chances that lead to extraordinary breakthroughs, particularly in a resource-constrained environment. Without philanthropy, we would often not be able to realize our ambitious goals or explore an unknown or unproven kind of research or scholarship.
Second, it provides us with the resources to weather storms and get through hard periods while still keeping an eye on the long run. Philanthropy is the foundation that enables students and faculty to pursue their dreams even when there are temporary fluctuations in the economy, or when one might otherwise be tempted to become myopic.
Third, it is a signal of the commitment of our supporters to the university and our shared future. That signal resonates with faculty and students we are recruiting, with the universities we're competing with, and with the outside world, who is assessing our impact and shaping our reputation.
I am beyond grateful to all of the donors and friends of The University of Texas for making us not only the university we are today, but the university we will grow to become in the years ahead. Thank you!
Get Started
When you include UT in your estate plan, you create global leaders, drive discovery and change the world. You also protect assets, provide for those you love and receive tax-wise benefits.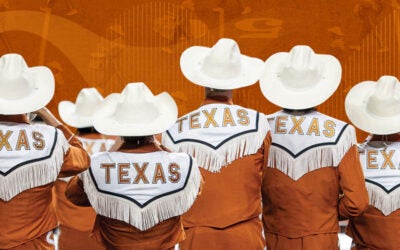 Gifts from two members of the Longhorn Alumni Band are helping the band march toward special milestones.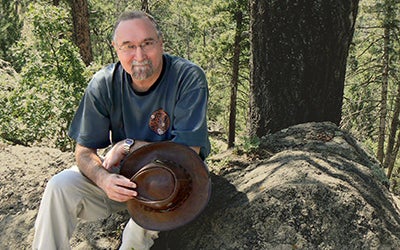 Alumnus Tim Diggs is giving back to the school that gave him a strong foundation for his dream career.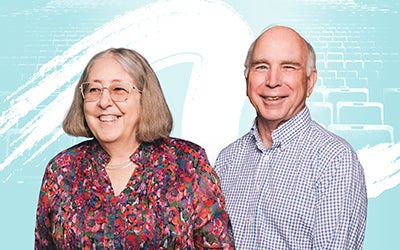 Anita and Bill Cochran grew up experiencing the arts. Their gift provides Austin schoolchildren with similar opportunities.