Betsy Sauer's gifts honor her family and lead to clinical trials for COVID-19 vaccine.
E
lizabeth Sauer, BBA '66, known to all as Betsy, was a Houston native. She referred to Austin as "her place" and was known to say "hook 'em!" rather than hello or goodbye. She considered the four years she spent at The University of Texas at Austin to be the best years of her life. When Betsy wrote her estate plan, she wanted to help others experience their own life-defining moments at UT.
Betsy knew from a young age that she wanted to attend UT. Smart and independent, she was one of only two women in her business school's graduating class and a lifelong Longhorn. Her brother, Henry Sauer, Jr., BBA '62 and J.D. '64, reflected, "If you ever saw a crowd of people in burnt orange with horns up, odds were that Betsy was in that crowd."
Betsy's generous support established two endowed presidential scholarships for McCombs School of Business undergraduates. One of the recipients is Morgan Grosch, BBA '21, Canfield Business Honors and Plan II. "As one of five children in my family to attend college, the Elizabeth A. Sauer Endowed Presidential Scholarship has eased the financial cost of my education," Morgan said. "I have been able to fully embrace all of the opportunities available to me at UT, from conducting research to joining on-campus organizations. Because of he support, I have been fortunate enough to follow my academic passions wherever they lead me."
One of the only things that Betsy loved more than UT was her family. She honored her brother and sister-in-law, Judy Sauer, B.A. '64, with gifts to fields of study she knew meant the most to them.
From left to right: David Taylor and Aguang Dai show Daniel Leahy how to collect cryo-EM data. Jason McLellan (left), the Robert A. Welch Chair in Chemisty, and graduate student Daniel Wrapp.
Photos: Vivian Abagiu
"The gifts from Betsy are more than we could have imagined. They have given Henry and me a meaningful new connection to the university."
— Judy Sauer
In honor of Henry, she established an endowed scholarship with the School of Law. The scholarship is awarded to students with strong academic performance and has been given to five students since it was established in 2018.
Her gift to honor Judy was directed to the College of Natural Sciences and helped set up the Sauer Laboratory for Structural Biology. "The generous gift from the Sauer family enabled UT to acquire two state-of-the-art cryo-electron microscopes and recruit David Taylor, assistant professor of Molecular Biosciences and co-director of the Sauer Lab, and Jason McLellan, associate professor of Molecular Biosciences and the Robert A. Welch Chair in Chemistry," said Dan Leahy, co-director of the Sauer Lab. "David's work has illuminated new mechanisms underlying gene-editing that could help overcome obstacles to treating life-threatening disorders such as cancer, HIV and Huntington's disease. Jason's lab created the first 3D atomic-scale map of the part of the COVID-19-causing coronavirus — the spike protein — that is essential for infecting human cells. The spike protein is the basis for multiple COVID-19 vaccines in late-stage clinical trials."
"The gifts from Betsy are more than we could have imagined. They have given Henry and me a meaningful new connection to the university," Judy said.
Betsy's forethought and support will continue to change the lives of students through scholarships. It will also impact science and medicine today — through groundbreaking COVID-19 discoveries and future innovations for generations to come.
Hook 'em!
The Henry A. Sauer, Jr. Endowment for Excellence in Law meant the freedom to pursue my dreams of a legal education without the fear that financial barriers would get in the way. Instead of having to worry about paying for law school, I could now spend my time focusing on my legal education, and this has certainly contributed to my current success."
—Austin Hubbert, J.D. '21

Get Started
When you include UT in your estate plan, you create global leaders, drive discovery and change the world. You also protect assets, provide for those you love and receive tax-wise benefits.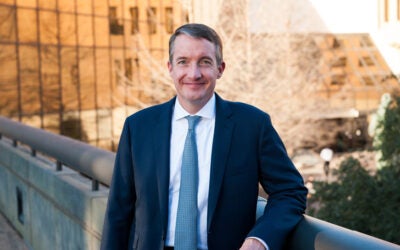 Achieving milestones is an excellent moment to look forward and set goals for the future.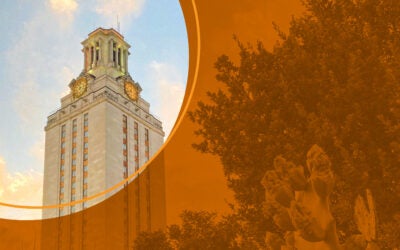 Alumni share favorite UT memories and why they support the Forty Acres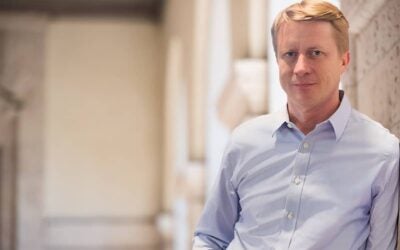 Bjorn Billhardt decided to be a Longhorn after he came to the Austin area in the '80s as a teenager on a foreign exchange program.