The Welch Foundation transforms science and society through their generous support of fundamental scientific research. Now, they're launching the careers of some of the world's most promising young scientists — all faculty of The University of Texas at Austin.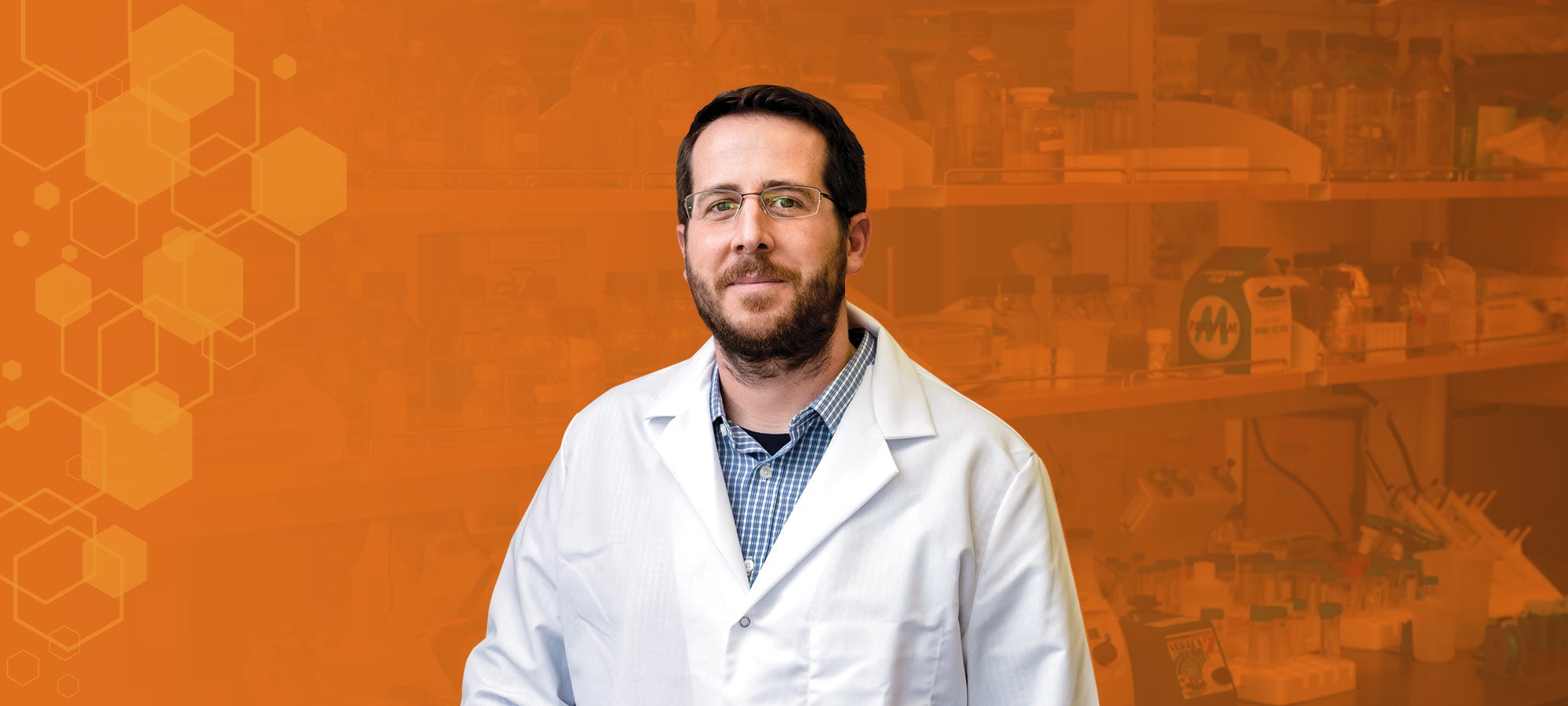 P
rofessor Jason McLellan
, the newly appointed
Robert A. Welch Chair
in Chemistry and an associate professor of molecular biosciences, has become an international star in the sciences after his team developed the spike protein that serves as the basis for the Moderna, Pfizer and Johnson & Johnson coronavirus vaccines. "This guy is a genius," a senior program officer at the Bill & Melinda Gates Foundation said of McLellan in the New York Times. "He should be proud of this huge thing he's done for humanity."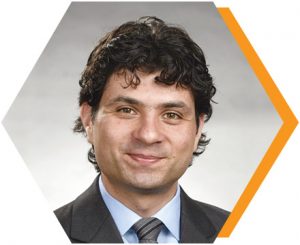 With the support of Welch Foundation funding, McLellan, Professor Jennifer Maynard and Associate Professor Ilya Finkelstein have gone on to develop an even newer molecular design used in the NDV-HXP-S vaccine. It's expected to be even more effective — and easier to produce — than current-generation vaccines, changing the game for low- and medium-income countries.
Finkelstein was recently recognized with the Welch Foundation's Norman Hackerman Award in Chemical Research, a yearly honor recognizing Texas' rising stars in the sciences. Mostly known for his team's work to improve the efficacy and safety of gene editing, Dr. Finkelstein pivoted for UT's COVID-19 vaccine collaboration.
"His creativity in the lab continues to move the field forward," said Peter B. Dervan, chair of the Welch Foundation Scientific Advisory Board. "Dr. Finkelstein's recent COVID-19 research also shines light on the importance of ongoing and proactive basic chemical research."
"This is such a momentous time for our lab and fellow UT researchers," said Finkelstein. "I look forward to continuing our efforts developing an even better understanding of the coronavirus as well as our focus on gene editing."
Research
Grants from the Welch Foundation are supporting more than 70 research projects across UT.
 Associate Professors of Chemical Engineering Lydia Contreras and Lea Hildebrant Ruiz discovered a link between poor air quality and cholesterol synthesis in the body's cells.
The research group headed by Associate Professor Guihua Yu created a self-watering soil that can pull water from the air and distribute it to crops, potentially expanding farmable land and reducing water use.
Clockwise from top: Lydia Contreras, Lea Hildebrant Ruiz, and Guihua Yu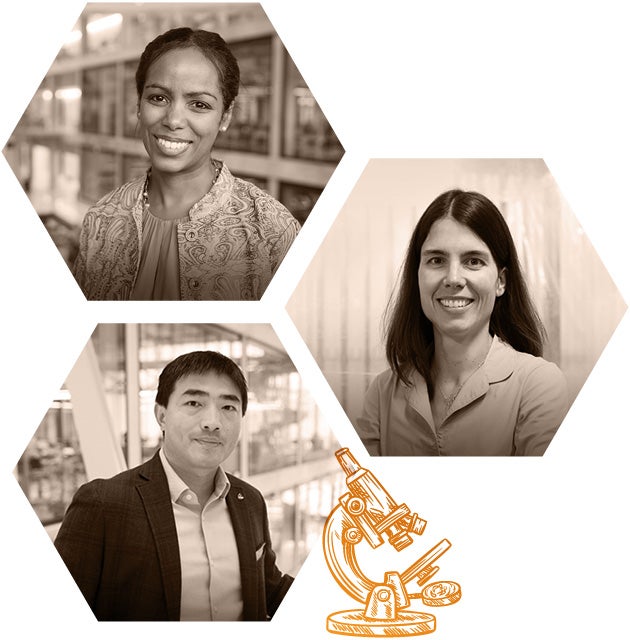 Faculty Chairs
Chairs funded by the Welch Foundation have allowed UT to recruit and retain top faculty who have changed the world with their research and discoveries.
Professor Steven Weinberg, the Jack S. Josey – Welch Foundation Chair in Science, is a Nobel laureate and the preeminent theoretical physicist of our time. In 2020 he received the Breakthrough Prize for his groundbreaking work in theoretical physics.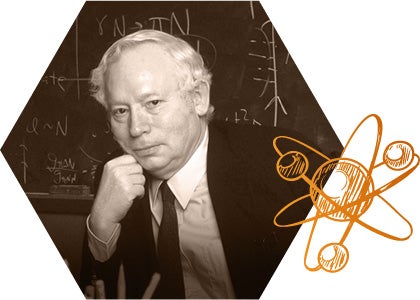 Summer Scholar Program
The Welch Summer Scholar Program inspires the scientific leaders of the future. It has educated more than 1,700 Texas high school students on UT's campus since 1983.
"This program was such an amazing experience. It was a surprise to me that such a diverse group of kids from different backgrounds and parts of Texas could bond so much in just five weeks — and I've never had such an immersive research experience before."— College Station high school junior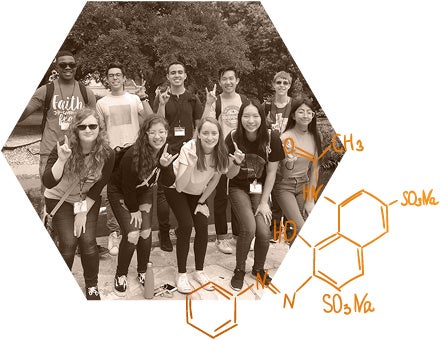 Graduate Research Grant Program
More than 30 UT graduate students in chemistry are currently receiving support from Welch Foundation Graduate Research Grants.
Without this fellowship funding, I would have had to juggle work as a teacher's assistant, research in the lab and studying, all at the same time. My Welch Graduate Research Grant gave me the ability to succeed." — Stephanie Valenzuela, 2022 Ph.D. candidate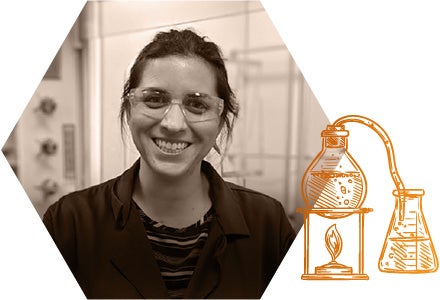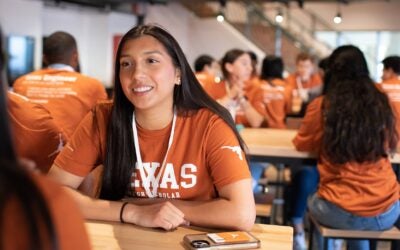 A new cohort of Linford Scholars is starting their studies in the Cockrell School of Engineering thanks to a transformative investment from Michael and Erika Linford.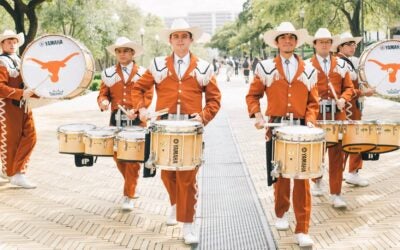 The generosity of Longhorn Nation keeps the Longhorn Band marching on to its 125th year and first year in the SEC.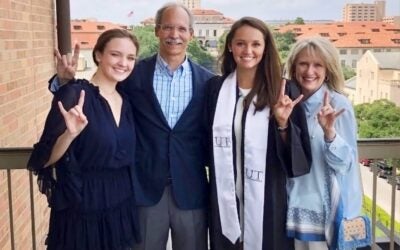 Fort Worth philanthropists and Longhorn parents John David and Leslie Moritz are giving back to the UT social work students who care for our communities.