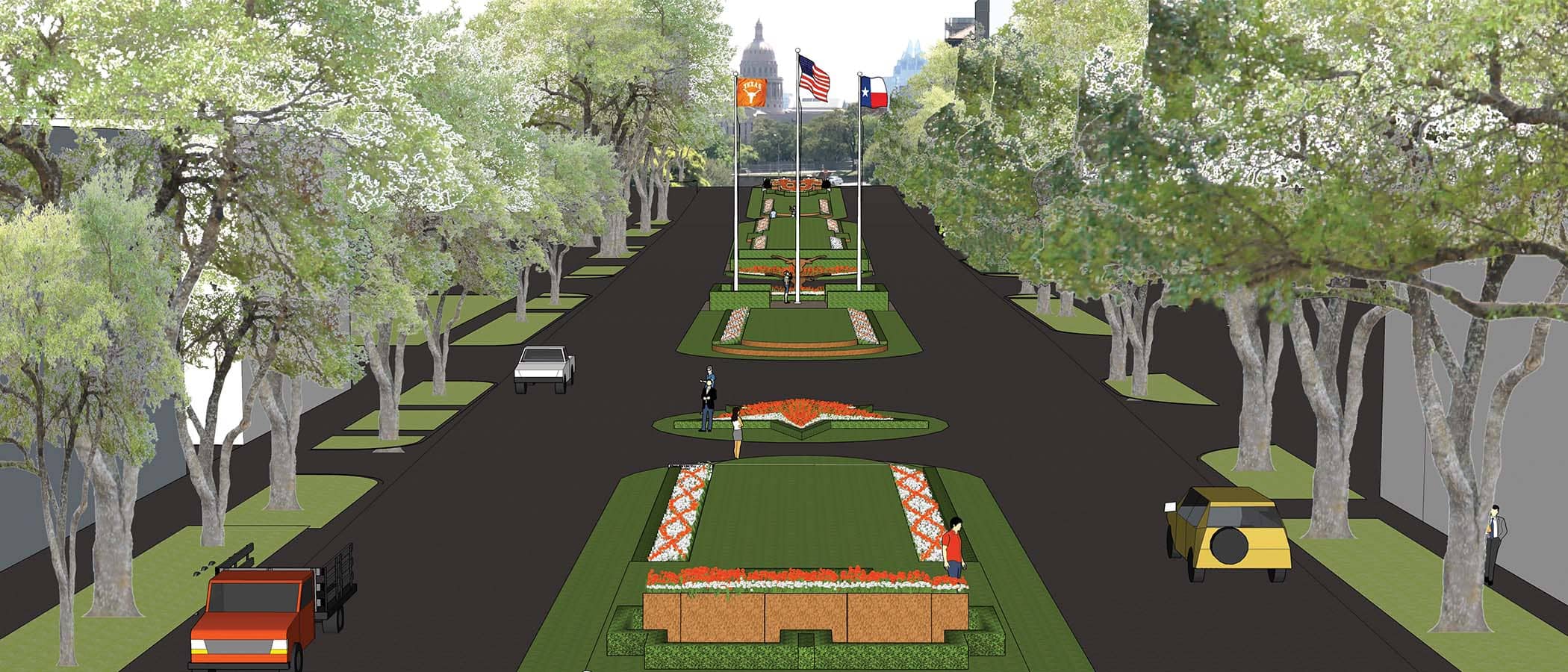 The UT Beautification Council is raising the funds needed for the design, construction and permanent upkeep of the University Avenue gardens.
Renderings courtesy of Johnny Steele Design, Houston
The Forty Acres is a world all its own: one of the most beautiful and distinctive university campuses in the country, creating first, and lasting, impressions for students, faculty, staff, alumni and visitors to The University of Texas at Austin. "And we believe that they deserve a beautiful campus," says Eliza Stedman, B.A. '80.
That's the goal of the UT Beautification Council, which she started in 2018 after noticing some places on campus that could use sprucing up. "Walking to football games, I noticed some peeling railings along Waller Creek, and some big pots with no flowers in them," she explains. "I reached out to UT and asked, 'Do you mind if we get a couple friends together and put some flowers in the pots on San Jacinto?'"
Eliza and her good friend Sissy Roberts, B.S. '87, began calling their fellow alumnae to ask if they'd chip in. Before they knew it, over a hundred women had given more than $100,000, and the Beautification Council was formed to tackle small projects across campus, from restoring railings to replanting flowerpots.
But the group knew that if they focused their efforts, they could make a bigger impact with a dramatic change to campus. With the help of Houston-based landscape architect Johnny Steele, they identified UT's University Avenue entrance as an area that could benefit from their support. "We decided unanimously, right then and there, that this is going to be our legacy. It's going to look great and be welcoming forever and ever," Eliza says.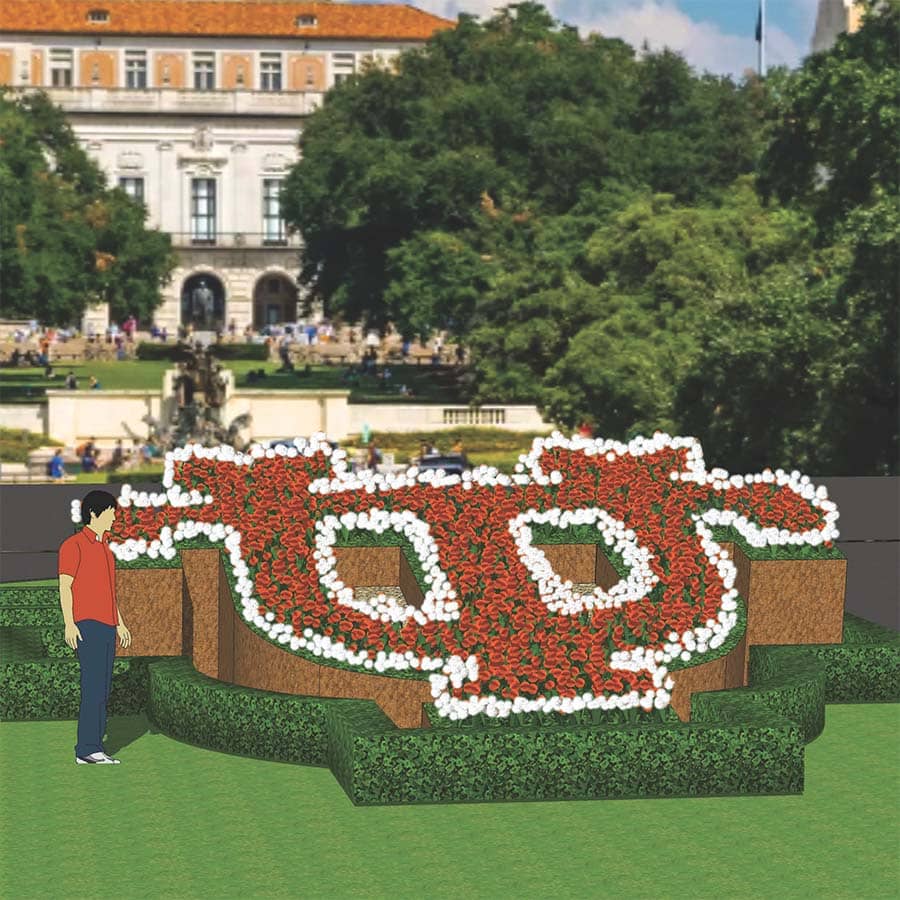 Through their annual dues, a HornRaiser crowdfunding project, and some key investments to establish an endowment, the Beautification Council is well on their way to raising the funds for the redesign, construction and ongoing maintenance.
"It lifts the campus with beautiful color, and it lifts people up," Eliza says. "We hope this brings people back to campus and brings joy to the people who see it every day."
THANK YOU
TO THE LEAD DONORS OF THE UNIVERSITY AVENUE GARDENS PROJECT
Chad & Stacy Auler
Karol & Paul Barnhart
Myron & Rosanna Blalock
Jack & Leslie Blanton
Leslie & Ann Doggett
Jenny Elkins
Frederic & Florence Gautier-Winther
Steve & Shannon Hicks
Paul & Janet Hobby
Randall Jamail
Betty Stieren Kelso Foundation
Isabel & Ransom Lummis
Lee & Kristen Nix
David Ott
Cary Patterson
Grady & Sissy Roberts
Doug & Melissa Schnitzer
Vivien L. Smith Foundation
Laura Sweeney
Charles & Judy Tate
Shawn & Lisa Wendell
Michael White
John Eddie & Sheridan Williams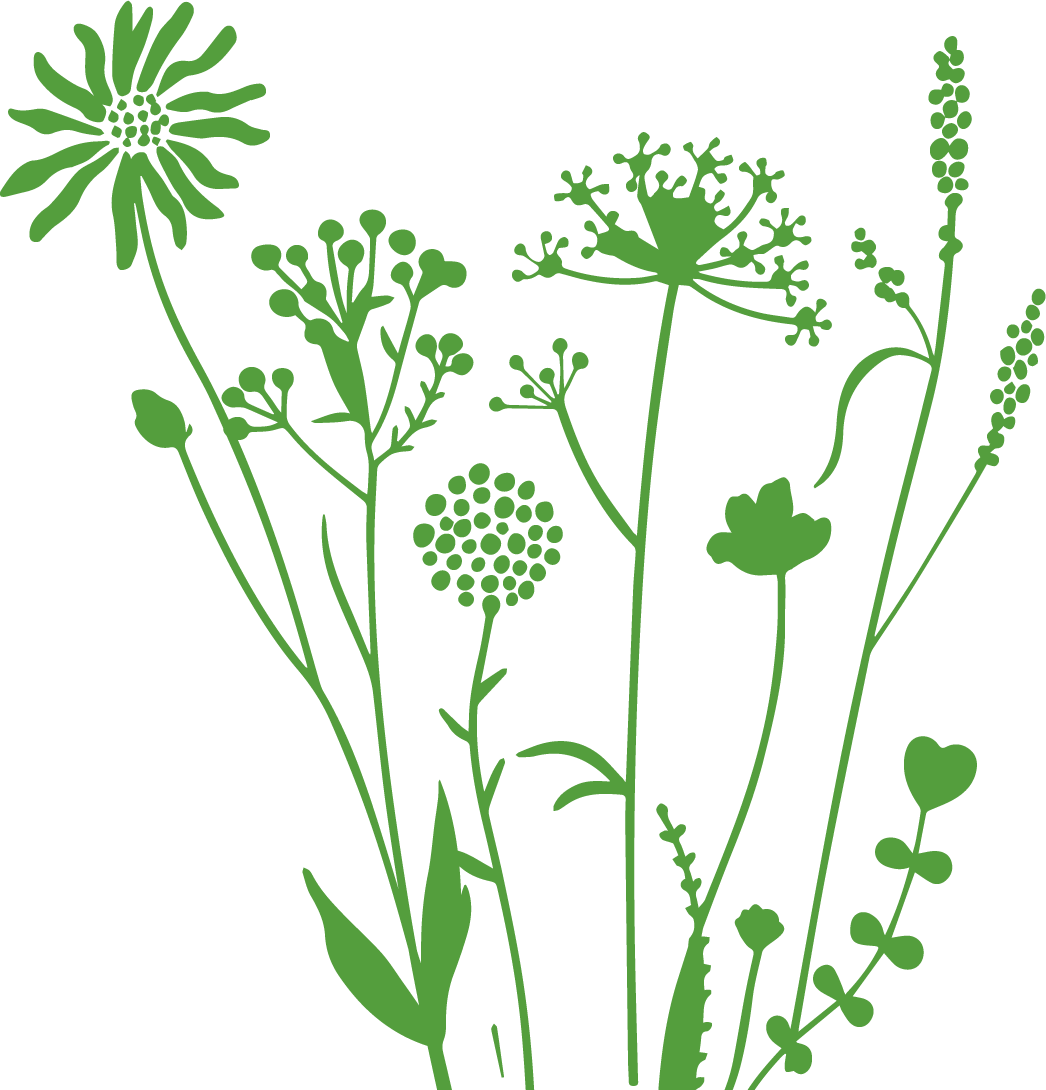 Interested in supporting the University Avenue gardens? Contact Suzy Balagia at 512-844-6348.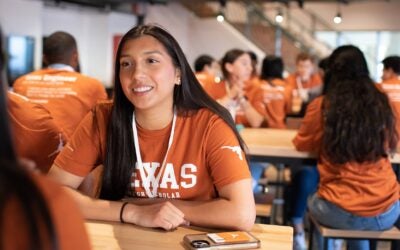 A new cohort of Linford Scholars is starting their studies in the Cockrell School of Engineering thanks to a transformative investment from Michael and Erika Linford.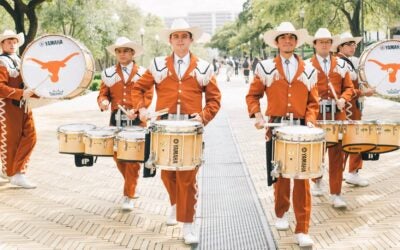 The generosity of Longhorn Nation keeps the Longhorn Band marching on to its 125th year and first year in the SEC.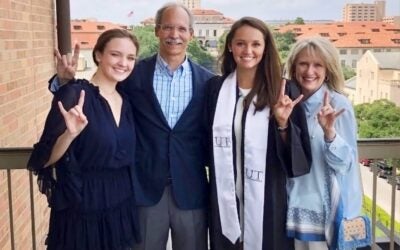 Fort Worth philanthropists and Longhorn parents John David and Leslie Moritz are giving back to the UT social work students who care for our communities.