Rick Church and Big Bertha at Darrell K Royal–Texas Memorial Stadium.
Photo: Wyatt McSpadden
Rick Church's historic gift helps ensure Longhorn Band's future.
While classrooms, libraries, and laboratories make up the formal nexus of a college education, it is the extras that form the larger part of our experience and memory—the fraternities and sororities, the intramural teams, and, in Rick Church's case, the Longhorn Band.
Indeed, Rick's experience in the band affected him so deeply that at age 62, he has made the largest gift to the band in its history — $4 million. He also is paying off a $350,000 pledge to the band ($250,000 to its Legacy Fund and $100,000 for scholarships).
Of course, one doesn't typically become that financially successful solely by playing the tuba. Rick's success stemmed partly from a varied and busy childhood. He was born in Los Angeles, and his family moved to Missouri when he was six because his father wanted to try dairy farming. Milking cows at 4 a.m. before going to school accustomed him to hard work. When he was 12, his mother tired of agrarian life, so the family moved to Houston, where his father founded a company that fabricated parts for NASA. Rick worked by his father's side, first sweeping the floor, then gradually learning the basics of manufacturing before deciding, "I don't want to be the guy who makes things, I want to be the guy who designs things." He decided to be an engineer around seventh grade.
"I am privileged to be in this position to make a significant donation to the university, but everyone should give to what made them who they are."
Rick came to The University of Texas at Austin to study mechanical engineering, and that department also is benefitting from his generosity to the tune of $3 million. At Texas, he studied extensively under Dr. Kenneth Ralls (now in his 50th year on the faculty) and earned money operating the scanning electron microscope in the materials lab.
After graduating, Rick became a mechanical engineer in the oil industry as well as a successful entrepreneur. He still lives in Houston but frequents his scenic ranch near Bastrop, where he cares for his father.
He is leaving a significant part of his estate to UT. "I am privileged to be in this position to make a significant donation to the university, but everyone should give to what made them who they are. I want to give to the people who made me who I am — my mentors, my band directors, my professors in engineering. These people gave me everything. I just want to give back," he says.
Rick's motive to give to the band is twofold: the first is sheer appreciation. It didn't hurt that his time in the "Showband of the Southwest" coincided with a legendary era of Texas football. During his freshman year (1974) the band played at Super Bowl VIII, held in Rice Stadium. The final game of Rick's student career was also Coach Royal's final game. And his first two years at Texas were lived under the stern baton of a looming figure in Longhorn history. "Vincent DiNino was a big mentor in my life. I just can't imagine the value he put into all these people over the 20 years he was there. I can remember walking into the stadium a few minutes before practice and him sitting on the top of his podium saying, 'Mr. Church, if you're on time, you're late! If you're early, you're on time!' "
Rick's second motive is a concern for the future of the organization. As funding pressure on universities across the country increases, bands — especially large bands like Texas' — are at risk of being underfunded, and Rick wants to shore up the showband's margin of excellence and ensure it remains a thriving tradition far into the future.
While Rick underwrites the band's future, he's as active as anyone in its present. In more than 40 years of Alumni Band days, during which up to 1,000 alumni return to perform at halftime, there have only been a couple of occasions when Rick and his tuba could not be found in the X of the "Texas" formation. "The tubas are always in the X!" he laughs.
When you include UT in your estate plan, you create global leaders, drive discovery and change the world. You also protect assets, provide for those you love and receive tax-wise benefits.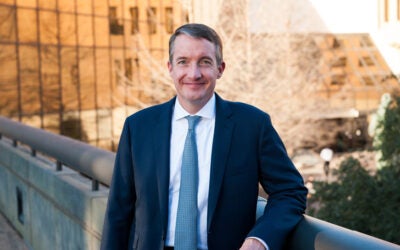 Achieving milestones is an excellent moment to look forward and set goals for the future.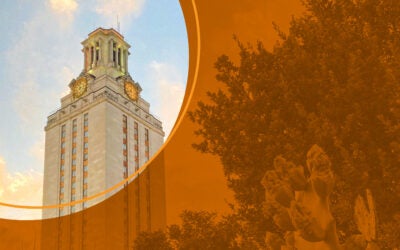 Alumni share favorite UT memories and why they support the Forty Acres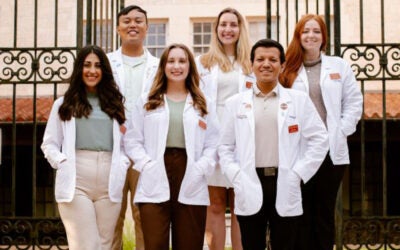 Marissa Schlaifer sees philanthropy as an obligation more than an opportunity. Her gift will open many doors for students in the College of Pharmacy.