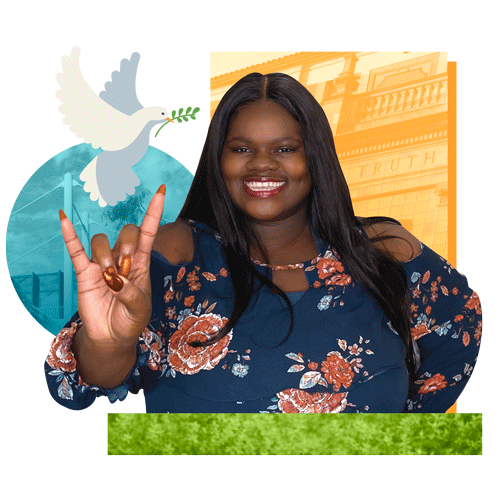 Jalesha Bass, B.S. '21, is eager to give back by helping others realize their worth and potential.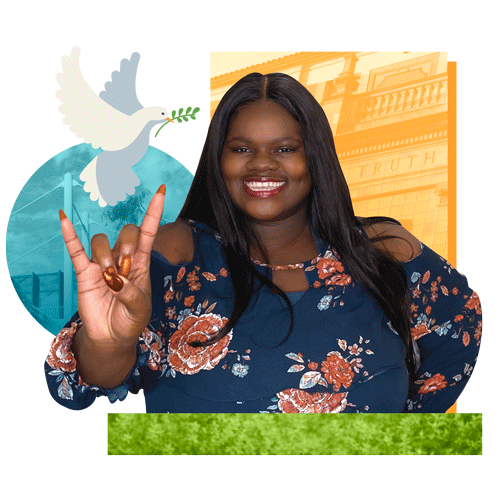 J
alesha Bass has faith in her ideas, which have already taken her far in life. Now she hopes to inspire faith in others. After graduating with a bachelor's degree in communication and leadership, she is pursuing a master of divinity at Columbia University's Union Theological Seminary in New York.
Jalesha says that The University of Texas at Austin helped form her into the person she is today. Growing up in Houston's Third Ward, she initially had no interest in attending college, but a counselor encouraged her to apply because she was at the top 10% of her class.
"She gave me no choice!" Jalesha says. "I'm the first college graduate in my family, so I wasn't familiar with the pursuit of higher learning. I appreciated her encouragement, as well as the support of UT counselors who came to my school and guided me through the process."
She was recruited to UT as a Gateway Scholar and received other scholarships through the Anna Mae Hutchison Endowed Scholarship Fund and the Belo Foundation Scholarship Fund. She won a Student Legacy Award from UT's Division of Diversity and Community Engagement and was awarded an XP3 Fellowship after studying abroad in Beijing, where she learned about social entrepreneurship.
"I feel great excitement and fulfillment whenever I can help someone realize their worth and potential."
"I struggled through freshman year, but I felt supported through Gateway and developed skills through the writing program and learning center," Jalesha says. "I never dreamed studying abroad was even possible for me. Scholarships brought me to UT, and those resources helped me gain a foundation of learning and discover my passions."
Her deep faith led her to divinity school, where she looks forward to learning more about the ministry and growing as a leader in community organizing. She hopes to uplift the voices of people in the Black community to inspire positive change.
"Christianity allows me to feel love for people. I feel great excitement and fulfillment whenever I can help someone realize their worth and their potential. When their face lights up, it ignites my entire world."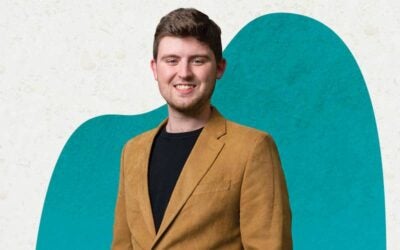 UT scholarship recipient Leland Murphy reflects on his Longhorn experience.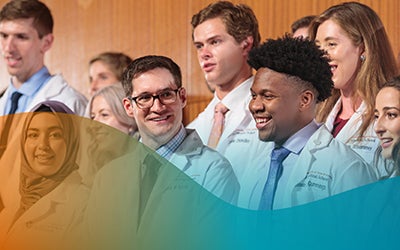 UT's life sciences research, interdisciplinary expertise and innovative clinical programs are creating a healthier future.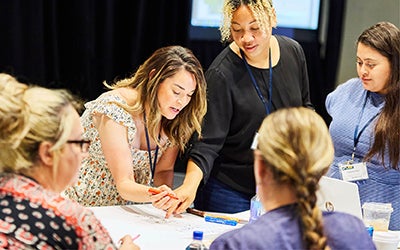 A UT psychology researcher is helping Texas students boost confidence and their math grades.