The Jake Ehlinger Memorial Scholarship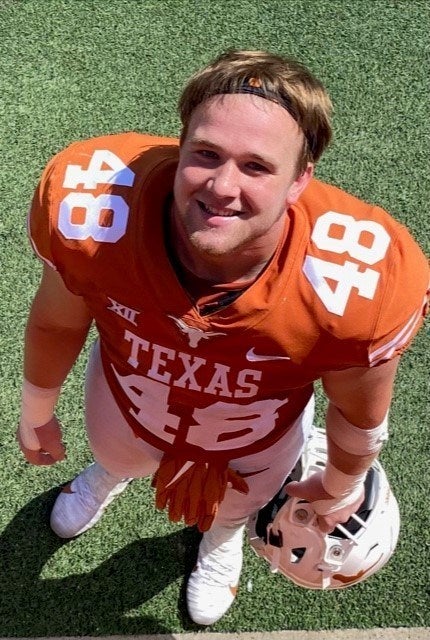 On May 6, 2021, family and friends lost Jake Ehlinger — a son, brother, confidante, teammate, and Longhorn. The University of Texas at Austin community and Longhorn Nation mourn the loss of this young man along with those who were closest to him. For those who wish to help create a tribute in his memory at the university, the Ehlinger family has requested donations be directed to The Jake Ehlinger Memorial Scholarship. The university and the Texas Exes will administer the scholarship to an annual recipient selected in his honor.
"It's impossible not to smile knowing we will forever be loved by our impeccable God."
Jake Ehlinger
May 2018
The university will notify the family of your generosity. If you would like to remain anonymous, please contact us.
Send Condolences
To send a message of condolence to the Ehlinger family via The Office of the Vice President for Student Affairs, please address your letter to:

Family of Jake Ehlinger
c/o Office of the Vice President for Student Affairs
The University of Texas at Austin
PO Box 7699
Austin, Texas 78713-7699

Contact Us
For questions regarding The Jake Ehlinger Memorial Scholarship, please contact: