Lois and Richard Folger are committed to bringing world-class faculty and students to the Forty Acres.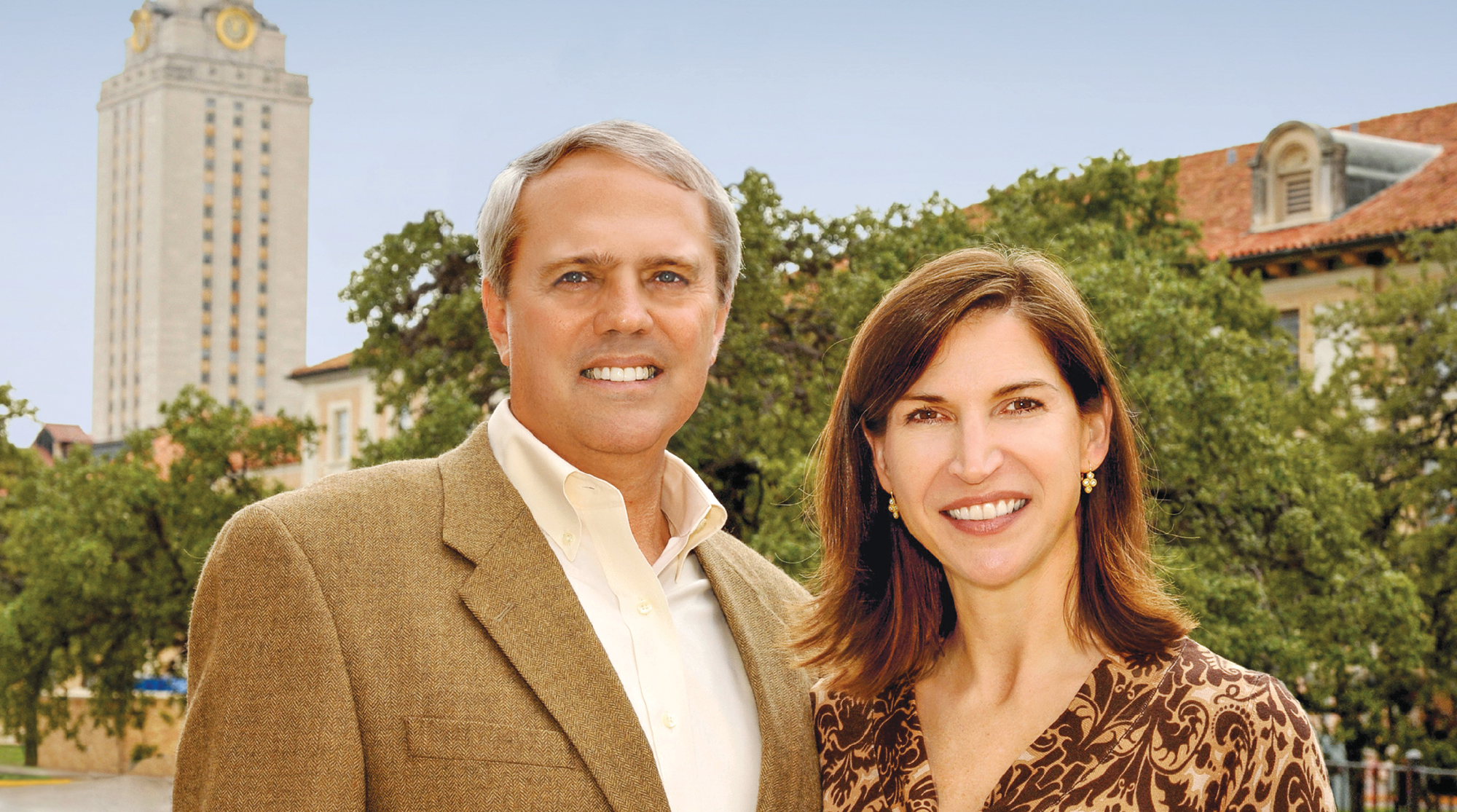 "There's really no better way to support Texas and our community than to keep UT great — to advance our state's flagship university."
S
ometimes in life you just know. That's how it was for University of Texas alumni Lois and Richard Folger. While on their first date at Smuggler's Inn Restaurant in Austin, with a nightcap at Mike and Charlie's, Richard brashly proposed and Lois called his hand by accepting. The two student sweethearts have been in step ever since.
Together they manage successful careers in energy and business, and they believe their degrees from the state's flagship university have opened doors for them along the way. The Midland couple, who have been dedicated volunteers for the university, have made it their personal mission — through thoughtful giving — to make sure Texas stays on top.
Lois, who set her sights on engineering while in high school, shared, "UT was the only school I applied to because it had a great reputation in engineering. My professors equipped me with the problem-solving skills I needed to succeed, even when faced with unknowns and complicated issues."
After graduation, Lois worked for Texaco and later joined the startup Concho Resources. She earned three more degrees — a master's in engineering from UT, an MBA from UTPB and a master's in finance from the University of Notre Dame. She now leads Folger Energy, LLC, which she founded in 2004.
The happy couple on the evening of their engagement.
After a stint "working in the oil patch," Richard earned both a BBA in finance and bachelor's in petroleum engineering from UT, as well as a master's in finance from the University of Notre Dame. He joined a Texas bank as an engineer and energy lender. He later led Warren Equipment Company as president and CEO for 16 years. Today Richard is managing general partner of Colbridge Partners, Ltd.
"UT credentials gave me great career opportunities," Richard said. "Having both engineering and business degrees from a top university gave me a leg up in an extremely competitive job environment. It's important to Lois and me to do what we can to help this university continue to deliver world-class education."
To do that, Lois and Richard have shared generously with the university they love. The couple initially endowed scholarships for engineering students, and then they did something above and beyond. They created endowed chairs — the dean's leadership chair at the McCombs School of Business and the department leadership chair for petroleum and geosystems engineering at the Cockrell School of Engineering — to provide ongoing flexibility through unrestricted funds. With support from these chairs, the schools can quickly address urgent needs, such as hiring world-class faculty, expanding research and more.
"We believe in the idea that if you build it, they will come," Richard said. "If you continually develop the best programs in the country, then exceptional faculty and students will want to be a part of them and beat a path to your door. That idea was the foundation in creating these chairs."
UT alumni Lois and Richard Folger pictured with Sharon Wood, UT executive vice president and provost.
Lois added, "We wanted to show our support for the university by setting up endowments at Cockrell and McCombs that provide resources every year for the recruitment of top teaching and research faculty. It was important to us that university leadership have the ability and discretion to address the most immediate needs at each school."
To further fund these chairs for generations to come, Lois and Richard have designated UT as beneficiary of their retirement accounts. It was a simple and tax-efficient way to support the university.
"In our estate plan, IRAs were not the best financial asset to pass on to our children," Lois said. "The IRS rules are complex and distributions can be heavily taxed. Our family feels really good about the decision to include UT in our estate."
"I'll add that the university's Gift and Estate Planning team is a great resource for thinking through the process of where and how to give," Richard said. "There was no pressure as Lois and I drove the conversation and they supported us along the way."
Lois and Richard have stayed focused on the end game.
"Neither Richard nor I were born in Texas, but we both love this state," Lois said. "There's really no better way to support Texas and our community than to keep UT great — to advance our state's flagship university."
"It's a tough battle to stay on top and I commend the university's leadership," Richard added. "We have confidence in giving to UT — an institution where great professors generate great research, and most importantly, where great students choose to become Longhorns."
Folgers' Gift Helps Recruit Top Faculty
The McCombs School of Business recently recruited Professor Jeff Hales as the Charles T. Zlatkovic Centennial Professor of Accounting. Recognized as one of the "Top 100 Most Influential People" in Accounting Today, Hales specializes in sustainability accounting, an emerging area of expertise that is rising in significance among scholars and practitioners worldwide.
Professor Hales' recruitment to the university was supported by the Lois and Richard Folger Dean's Leadership Chair, an endowment created by the Folgers that enables the dean to recruit and retain exceptional full-time faculty who will make a lasting impression on the students in McCombs.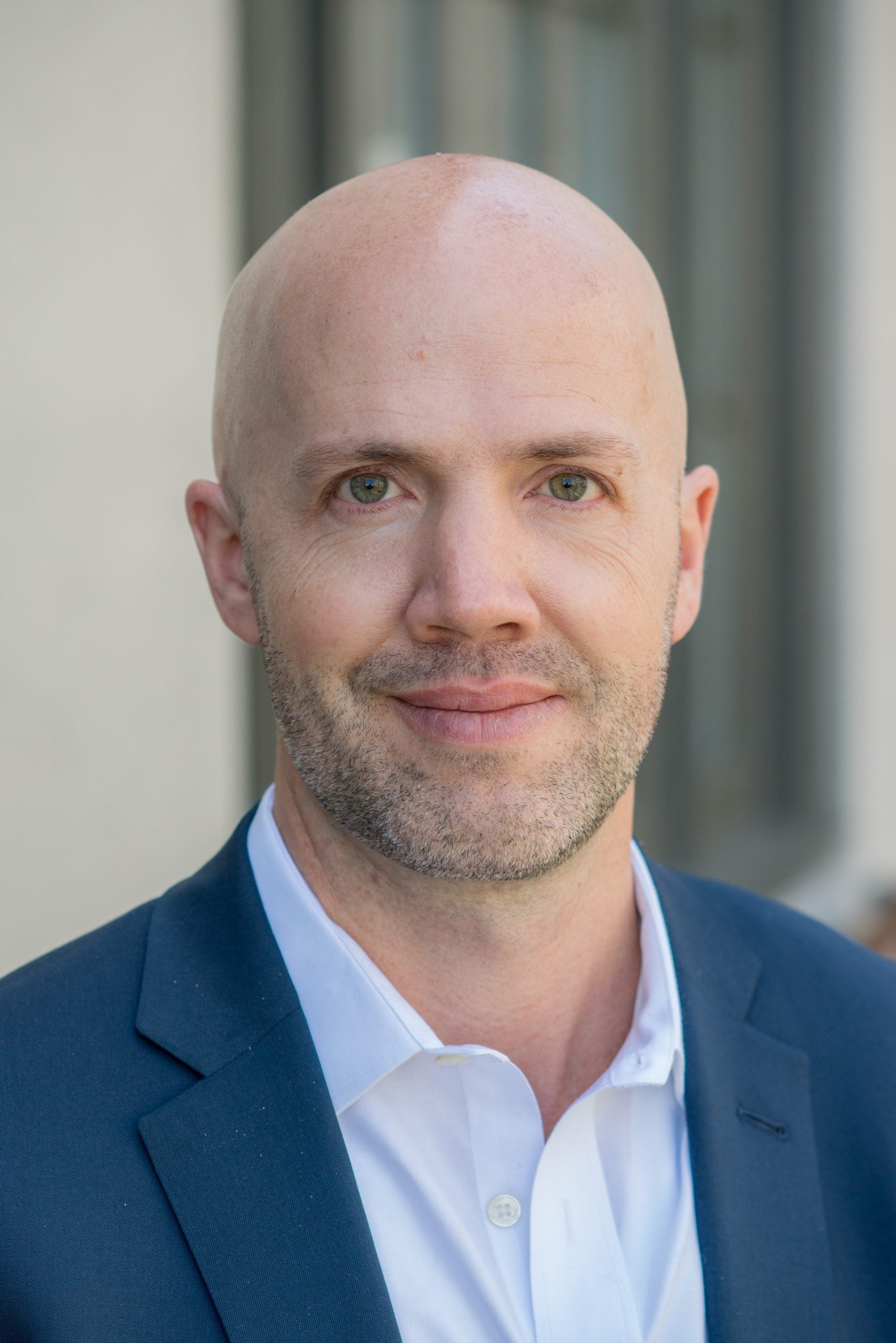 Get Started
When you include UT in your estate plan, you create global leaders, drive discovery and change the world. You also protect assets, provide for those you love and receive tax-wise benefits.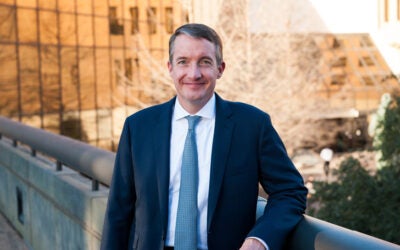 Achieving milestones is an excellent moment to look forward and set goals for the future.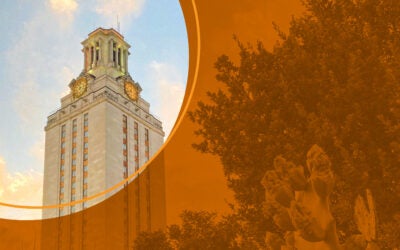 Alumni share favorite UT memories and why they support the Forty Acres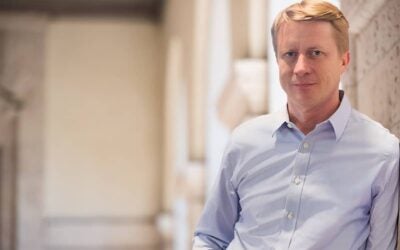 Bjorn Billhardt decided to be a Longhorn after he came to the Austin area in the '80s as a teenager on a foreign exchange program.