You make Texas great
Longhorn Loyal honors the most dedicated supporters of The University of Texas at Austin. Donors who have made gifts in each of the three most recent fiscal years (September 1 – August 31) receive a membership to honor their loyalty and recognize their giving leadership. Longhorn Loyal members have collectively given more than $2.2 billion to UT in their lifetimes — an incredible show of support that makes the university's contributions to education, research and service a reality.
Thank you for your loyalty.
The BBA program gave me the foundation to start my career. I donate so even more students can benefit not just from excellent classes, but from outstanding extracurricular opportunities that add so much value to a UT education."

Sai Yeluru, BBA '18
Longhorn Loyal 5+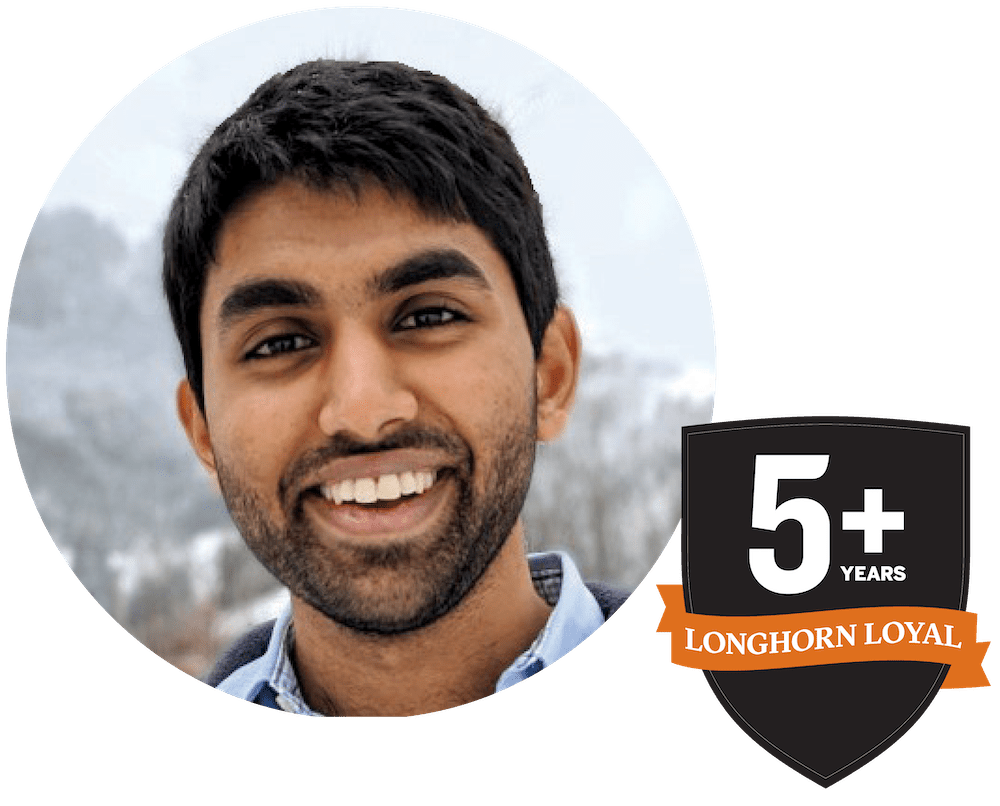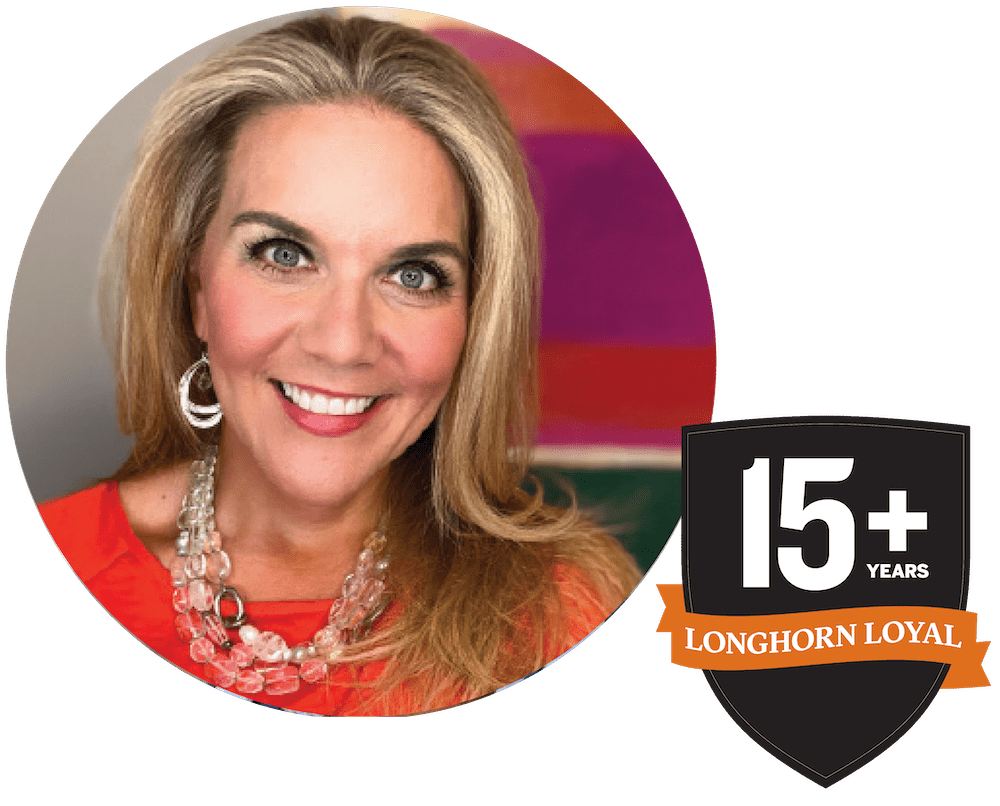 My life's mantra is 'blessed to be a blessing.' It is my honor and privilege to support the Moody College of Communication. I hope that any small amount I contribute of my time, talent and treasure helps support students in their professional and leadership journeys."
Jenifer Sarver, B.J./B.S. '99
Longhorn Loyal 15+
We support the university because its motto holds true:
What starts here changes the world. We hope our contributions help produce global citizens who are inspired to make the world a better place."
Dr. David Garza, B.S. '70, JD '96
& Dr. Stephanie Kodack
Longhorn Loyal 30+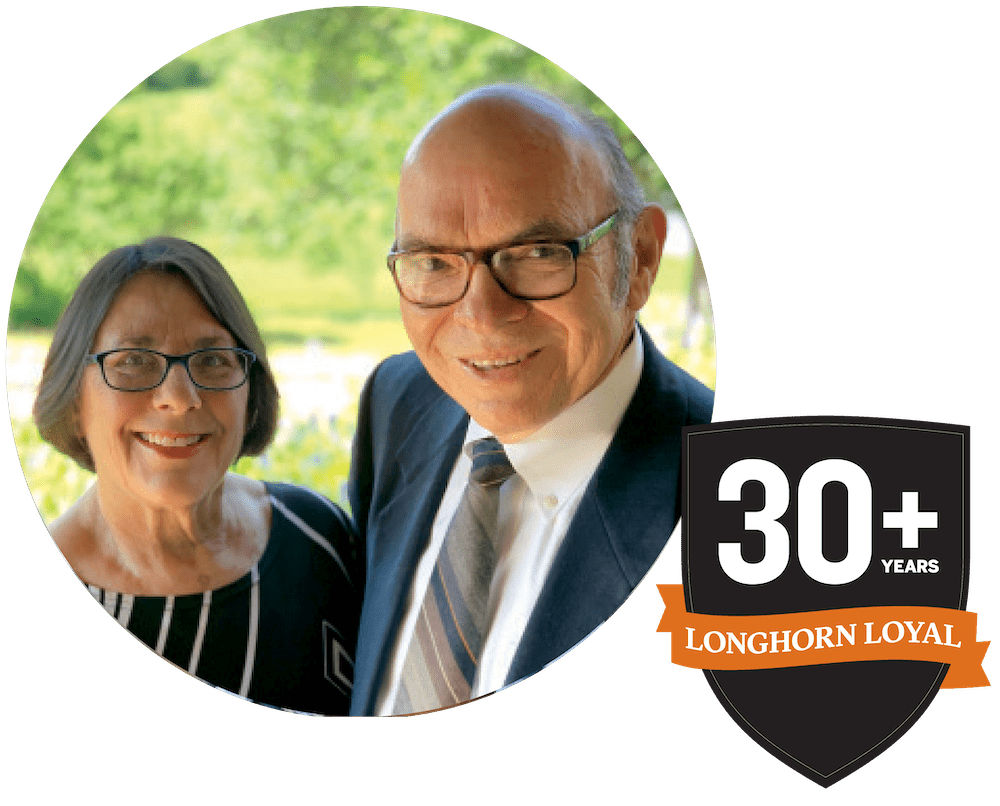 Have questions about Longhorn Loyal?
How do I become a member of Longhorn Loyal?
Make a gift to The University of Texas at Austin for three consecutive fiscal years (Sept. 1 –Aug. 31) to automatically receive membership in Longhorn Loyal.
What are the membership tiers?
3+ years of giving
5+ years of giving
10+ years of giving
15+ years of giving
20+ years of giving
25+ years of giving
30+ years of giving
40+ years of giving
What do I receive as a Longhorn Loyal member?
Longhorn Loyal members receive an annual update confirming their membership status and their total years of giving. The update includes a special window decal so members can display their Longhorn Loyal status.
What happens if I miss a year?
If you miss a fiscal year of giving, your membership in Longhorn Loyal will lapse. Simply make a gift during the following three fiscal years to restart your membership.
Which gifts count toward my membership?
Your gift to any college, school, program, center, institute or group at The University of Texas at Austin will establish or sustain your membership in Longhorn Loyal. While pledges cannot be counted toward your membership, pledge payments are.