Thousands of lives have been transformed by Dr. Betty Carrow-Woolfolk, a pioneer of language theory and assessment. Her work opened the world of communication to children — and many adults — who struggled to understand and be understood.
"The essence of life is communication," she said. "Just imagine not being able to speak or convey your thoughts and ideas."
Carrow-Woolfolk earned a master's in educational psychology at The University of Texas at Austin and a doctorate in speech pathology from Northwestern University, where she was the only female doctoral candidate at the time. She returned home to San Antonio in 1955 to start a speech and hearing program at Our Lady of the Lake University.
"We started with one child in one room, but it soon got very crowded," said Carrow-Woolfolk. "I was treating children for stuttering, voice disorders, reading difficulties and other problems.
Betty Carrow-Woolfolk, Ph.D., is internationally recognized as an innovator in speech pathology and language theory.
Photos: Lauren Marek
"I recall a three-year old boy who could only mimic what others said," she shared. "Some thought he couldn't learn, but I saw a spark in him. We worked together, word by word, picture by picture, and he gradually began to understand that words have meaning. His life was changed, and he later attended college."
To serve more clients, Carrow-Woolfolk secured a grant to establish the Harry Jersig Speech and Hearing Center, one of the first free-standing clinics of its kind. She later went on to lead the speech pathology and audiology program at UT and serve as head of speech pathology at three hospitals in Houston.
Carrow-Woolfolk has always been ahead of her time. She created an early, if not the first, language assessment test. Since then Carrow-Woolfolk has created numerous language assessment tools that are used around the world and authored more than a dozen books.
Carrow-Woolfolk authored groundbreaking books on language theory and assessment.
In 1974, she married Robert M. Woolfolk, a chemical engineer, author and athlete, and the couple has lived in Houston's Piney Point Village for decades.
Today, Carrow-Woolfolk is still pioneering in her field. She and her husband have made plans through their estate to create a center for research and language disorders at UT. The center will build a comprehensive database dedicated to understanding language disorders across lifespans. Researchers will study the relationship between language disorders and other factors.
"This research is the single most important thing in the speech communication field, and I'm grateful to UT for embracing it. I have great hopes."
"It's exciting to think that we will finally be able to create profiles for groups with similar combinations of language, cognitive and neurological impairment," she said. "This will lead to better diagnosis and treatment."
"This support for a new research center is even more meaningful because it comes from someone who has worked with these children and adults her whole life and has made lasting contributions to our field," said Dr. Rajinder Koul, department chair in communication sciences and disorders at the Moody College of Communication. "Dr. Woolfolk's legacy is something we want to nurture at UT."
Carrow-Woolfolk added, "This research is a significant step for progress in the speech communication field, and I'm grateful to UT for embracing it. I have great hopes."
Carrow-Woolfolk and her husband Bob in their home in Houston's Piney Point Village.

She has always known the importance of hope. "People can be quick to label children who have trouble with language. It's not fair to place labels when we don't have all the information. We all have challenges, but we have hope to conquer them. We as a society have to do better for these children. They deserve it."
Dr. Mary Beth Schmitt, assistant professor and language research expert, has been recruited to the Department of Communication Sciences and Disorders because she has the expertise and credentials to help Carrow-Woolfolk's vision come to life. She earned her Ph.D. from The Ohio State University and previously served on the faculty at Texas Tech University Health Sciences Center.
When you include UT in your estate plan, you create global leaders, drive discovery and change the world. You also protect assets, provide for those you love and receive tax-wise benefits.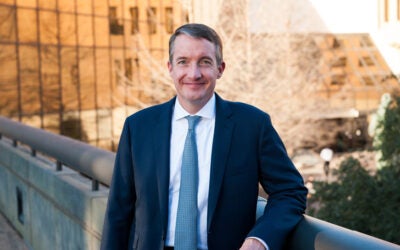 Achieving milestones is an excellent moment to look forward and set goals for the future.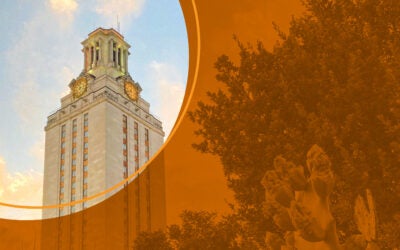 Alumni share favorite UT memories and why they support the Forty Acres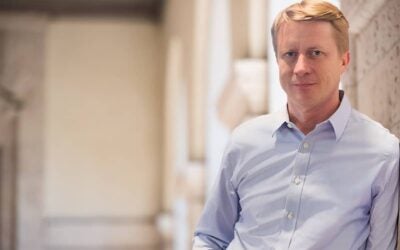 Bjorn Billhardt decided to be a Longhorn after he came to the Austin area in the '80s as a teenager on a foreign exchange program.