Meet Margaret Siu, Marshall Scholar
Changing the world with your help
The University of Texas at Austin is known for recruiting top students and providing them with a world-class education and opportunities to unlock their potential. However, the tools that UT is able to provide wouldn't be possible without friends like you.
Margaret Siu graduated from the Plan II Honors Program in May. Throughout her time at UT she took advantage of many of the opportunities that UT offers. Margaret is a founder of Apricity Magazine, an award-winning, nonprofit, multimedia magazine of global literature, art and culture. She is also the recipient of UT's James F. Parker Prize in Poetry. As an Archer Fellow, Margaret spent a semester in Washington, D.C. as a research intern for the Human Rights Initiative in the Center for Strategic and International Studies. It is support like yours that establishes these hands-on learning opportunities and the scholarships that open doors and create the next generation of leaders.
"The Texas Leadership Society opened so many doors, including to this prestigious award."
"Margaret Siu fully embodies what it means to be a student of the liberal arts," said Ann Huff Stevens, dean of the College of Liberal Arts. "She put her scholarship to work through a variety of experiences, from founding an award-winning magazine to working as an intern on international human rights issues, all the while using her broad education to lead and to solve problems."
In December, Margaret was awarded the Marshall Scholarship. She is the 27th UT student to receive the scholarship since it was established in 1953. This fall, she will continue her studies at Oxford University, where she will pursue master's degrees in contemporary Chinese studies and global governance and diplomacy.
With your help, Margaret is going to change the world. "The Texas Leadership Society has opened so many doors, including to this prestigious award," she shared. "Thank you."
When you include UT in your estate plan, you create global leaders, drive discovery and change the world. You also protect assets, provide for those you love and receive tax-wise benefits.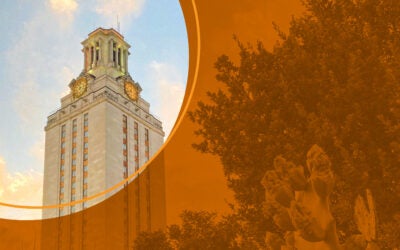 Alumni from the College of Natural Sciences, McCombs School of Business, and the College of Liberal Arts share favorite UT memories and why they support the Forty Acres.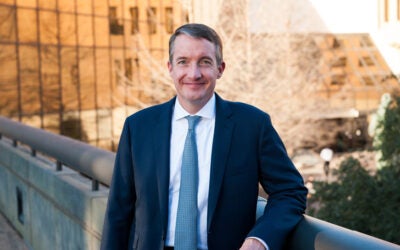 Far beyond the Forty Acres, Longhorns remain part of a life-long community.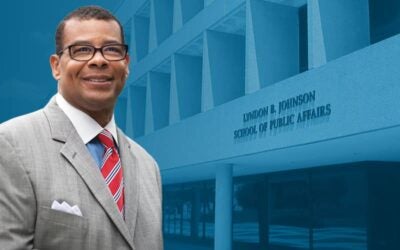 Preston Lee's gift to the LBJ School of Public Affairs creates space for diverse voices.