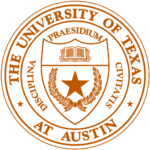 From
the
President
Planned gifts reflect
passion and purpose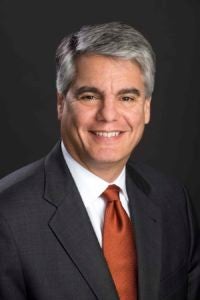 As Texas' flagship university, The University of Texas at Austin has the responsibility — and the spirit — to lead the future. Through a sense of purpose and record of accomplishment, Longhorns reflect the state's limitless potential.
The alumni and faculty featured in this issue are creating remarkable opportunities. We celebrate these generous donors through their stories.
Energy leader Gary Thomas says receiving a scholarship to UT was a pivotal moment in his life. Now he is giving back to his alma mater to support construction of the Gary L. Thomas Energy Engineering Building, a multidisciplinary hub for energy innovation offering students hands-on learning opportunities.
Physicist Prem Mahendroo's research provided the seeds for MRI technology. He hopes his gift to create a neuroscience professorship will help UT win another Nobel Prize.
Two other features focus on the lifelong passions of two physicians. Throughout her 99 years, Dr. Lorraine "Casey" Stengl loved nature and found great purpose in preserving it. Her generous land donation, as well as a transformative endowment and estate gift, will strengthen the university's ecology and evolutionary biology research. At Dell Medical School, Dr. Sue Cox, executive vice dean of academics, relished the chance to create an innovative curriculum. She and her husband, Doug Morris, have established gifts to support medical educators as well as medical students.
Without the support of their parents and teachers, Alice and Keith Maxie might not have had the opportunity to attend college. Their planned gift to UT Elementary School, and the time they spend volunteering there, is influencing how the next generation thinks about college.
And in the Texas Leader Spotlight, donors Jose Bravo, Carla Blumberg and Lukin Gilliland, Jr. share their favorite memories of the university and how they are helping to change the world through thoughtful estate planning.
Each of these stories is inspiring, as are your leadership and generosity. Thank you for your commitment to making UT a university of the first class.
Gregory L. Fenves, President
Ed and Carolyn Hyman Presidential Leadership Chair
Cockrell Family Chair in Engineering #15
The University of Texas at Austin | @gregfenves