Opening Doors to Education
Brandon Okeke, B.S. '20, shares how ULN helped him make a lasting impact on the Forty Acres.
B
randon Okeke loved learning from a young age. He would finish his schoolwork and then read his mother's nursing textbooks. Smart and determined, Brandon knew that he was going to attend college, but didn't know where — until he was one of 500 students selected to join the University Leadership Network at The University of Texas at Austin.
Now, this first-generation college graduate and future doctor is poised to take on the world because of donor-supported opportunities that helped Brandon find his place at UT.
Brandon's parents emigrated to the U.S. from Nigeria and felt strongly that education could open doors for their children, but without the support of ULN, attending UT may not have been possible. "Without the financial support, it would have been difficult for me to go to UT and to pay for housing, tuition and the other costs of living in Austin," Brandon said.
In addition to tuition support, ULN also offers students leadership training, experiential learning opportunities and university services. "Students that participate in ULN are expected to be ambitious, explore the campus and secure internships. But ULN also gives us the space and encouragement we need to meet those expectations," Brandon shared.
Brandon's exploration of campus helped him to find his home away from home at Afrikan American Affairs within the Multicultural Engagement Center on campus. As the director of operations for Afrikan American Affairs, he helped to organize New Black Student Weekend and FUFU BBQ — an annual scholarship celebration.
His senior year, Brandon was recognized with the Edward S. Guleke Student Excellence award because of his academic accomplishments and the impact that he made across campus through his work with MEC and AAA. "I did the work because it was meaningful, I enjoyed it and I got to see the impact that it had on people," he said."But the work I did might not have been possible without the support of ULN."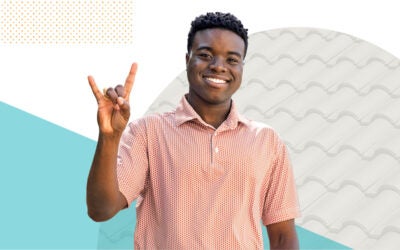 Longhorn donors opened many doors for McCombs School of Business student Lucious McDaniel IV.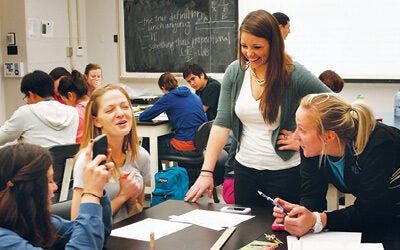 Microsoft and UT Austin partner to provide technological solutions across Texas.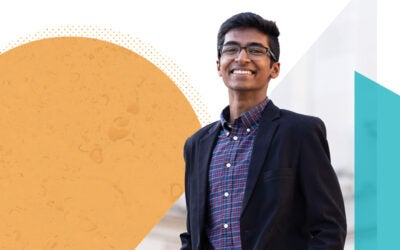 Aerospace engineering student Mihir Kamble found his passion at UT's Cockrell School of Engineering.