"I don't think I would have been able to make it this far without financial support from the scholarships I received."
F
From an early age, Noelia Delgado knew she wanted a career in the medical field. But the Lake Whitney native never imagined the impact she would make as a student, thanks to the opportunities provided by her scholarships.
Like many first-generation students, Noelia struggled during her freshman year to navigate the challenges of the college experience. She persisted, determined to complete her degree program as a way of honoring her parents' sacrifices. "My parents didn't have the opportunity to attend high school because they had to provide for their families," says Noelia.
Motivation and encouragement also came in the form of financial assistance. Noelia received six scholarships, including the Lynn and Irvin Wall Endowed Presidential Scholarship in Education. "Earning these scholarships meant everything to me and my family because it has helped me receive a first-class education from one of the top universities in the nation," she says.
When the COVID-19 pandemic disrupted her university experience, Noelia's creativity and resolve helped her meet the challenge head-on. She saw the virus' devastation firsthand as she worked with Ascension Seton Medical Center and Central Health to help underserved populations in Austin. She would go on to found TX MedstART, a nonprofit organization that aims to bridge the gap between art and medicine.
Noelia's parents and siblings proudly joined her on campus to watch her graduate. She now is headed to the physician assistant graduate program at the University of North Texas Health Science Center.
"I don't think I would have been able to make it this far without financial support from the scholarships I received," she says.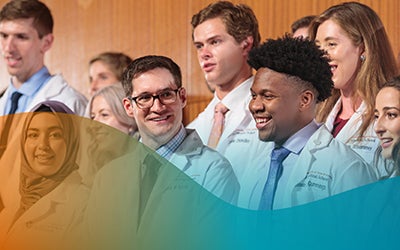 UT's life sciences research, interdisciplinary expertise and innovative clinical programs are creating a healthier future.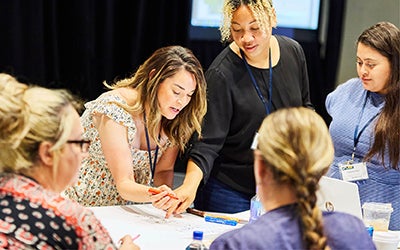 A UT psychology researcher is helping Texas students boost confidence and their math grades.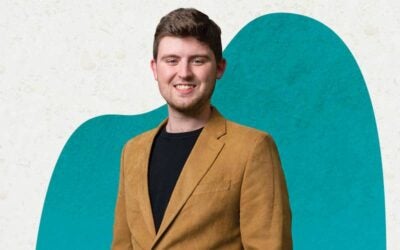 UT scholarship recipient Leland Murphy reflects on his Longhorn experience.