The inaugural Dell Medical School class reflects on milestones and serving the community during a pandemic.
T
hursday, May 21, 2020, marked a historic moment for The University of Texas at Austin's Dell Medical School. Together, 49 medical students took the Hippocratic oath via video conference and became the inaugural graduating class of Dell Medical School — the first medical school in over 50 years to be built from the ground up at a top-tier research institution. This moment would not have been possible without a pledge from the Michael & Susan Dell Foundation, many other generous donors including Jim and Miriam Mulva and the Wong family of Austin, and the support of the Austin community.
Since their "welcome to Dell Med" phone call from Dean Clay Johnston four years ago, the students formed a family — learning from not just their faculty, but from each other. They developed clinical skills and completed rotations in hospitals and clinics in Austin. During their third year, students pursued their areas of personal interest and completed either an independent health care project or dual degree.
"It's an amazing feeling to see Dell Med flourish from an idea into a full-blown reality thanks to the invaluable input and commitment of so many people in our community," said Sue Cox, M.D., executive vice dean of academics and chair of the Department of Medical Education at Dell Med.
Major Milestones
In 2020, Dell Med hit three major milestones. In addition to graduating its inaugural class, the school received full accreditation by the Liaison Committee on Medical Education. In March, the graduating class also took part in match day, an annual event that pairs medical residents with residency programs. All 49 students received a match.
COVID-19 Response
One of the goals of Dell Medical School is to improve the health of the community, serving as a model for the nation. As COVID-19 swept across the world, Dell Med proved that they live their mission. When students were pulled out of their hospital rotations, they wondered if they would get the hands-on experience they needed to graduate.
Within a matter of weeks, a new course — COVID-19 Pandemic: Global Health on the Front Lines — was created to meet the needs of both the students and the community. Students helped triage calls from community members with coronavirus questions, worked with UT Health Austin's contact tracing team, and helped gather data and information for UT's COVID-19 Modeling Consortium. With the help of generous community members and organizational partners, UT Health Austin and Dell Med helped provide vital services in Texas.
As members of the inaugural class start their residencies in Texas and around the country, they are prepared to take the lessons that they learned and revolutionize health care in Texas and beyond.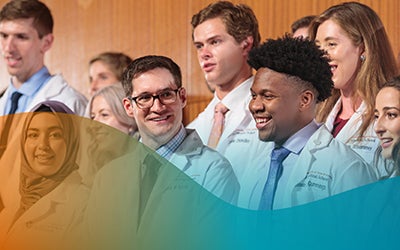 UT's life sciences research, interdisciplinary expertise and innovative clinical programs are creating a healthier future.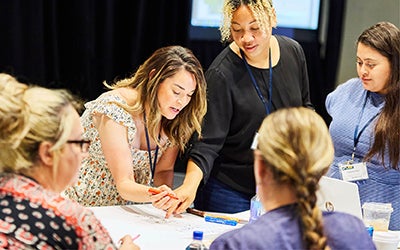 A UT psychology researcher is helping Texas students boost confidence and their math grades.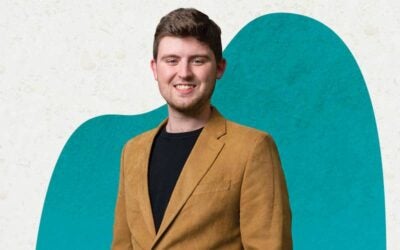 UT scholarship recipient Leland Murphy reflects on his Longhorn experience.