The history of Texas is full of big dreamers, often from humble backgrounds, who worked hard and became the leaders we know today.
At The University of Texas at Austin, the University Leadership Network (ULN) serves first-generation and low-income students who are working hard to become leaders of tomorrow. Through a unique program that combines scholarships with experiential learning opportunities, academic resources, leadership training and professional development, ULN ensures that these students get the support they need to thrive personally, succeed academically, and graduate in four years.
UT can't do this work alone. Here, we look at a partner whose support makes ULN a success—and whose storied history connects great Texans of the past with the future leaders of our state.
A Hand Up
Sid Richardson Foundation
Sid Richardson, oilman, rancher, businessman and philanthropist, made his first business deal at eight years old. He went on to become one of the most influential men of the Texas oil boom era, and his name is still seen on institutions and buildings across the state.
"He lived the American dream," says Pete Geren, B.A. '75, J.D. '78, president and CEO of Fort Worth's Sid Richardson Foundation. "He started with very little, took risks, took responsibility for his own choices, and all along the way showed generosity to others."
Since 1947, the Foundation has quietly donated hundreds of millions of dollars through grants to organizations supporting education, health care, human services, and culture in the state of Texas.
"Education provides the greatest hand up that society can offer."
In 2016, it began supporting the University Leadership Network, sponsoring scholarships that go to high-potential students who face socioeconomic challenges and are often the first in their families to attend college. ULN ensures those students have the support they need to succeed at UT and graduate on time—and it's made a measurable impact in UT's highest-ever four-year graduation rate.
"The Richardson Foundation is constantly searching for programs that make a measurable difference," says Geren. "ULN is among the most impactful programs the foundation supports. We hope that it will follow the path of the UTeach teacher preparation program, which was born on the Forty Acres and is now a model for the nation."
Geren explains that although Richardson did not complete a college degree, "he wanted students to have what he didn't.
"From his earliest days as a successful businessman all the way through the present—with the Foundation representing his legacy—Mr. Richardson believed in the transformational power of education. Making education better, and available to more Texans, is continuing his philanthropic tradition."
"He was born and lived in a different era," says Geren, "but you can deduce from his philanthropy how important he believed education was for this state and the people of this state.
"It's the Texas tradition of giving people a hand up. Education provides the greatest hand up that society can offer."
"My ULN scholarship has been essential to my academic success. My mentors truly care about me and my internships have pushed me to get out and be the best leader I can be. My mother and I are so thankful to ULN and all of the mentors that have helped me get to where I am and to the Sid Richardson Foundation for supporting my education."
Abel Holguin
Junior, Advertising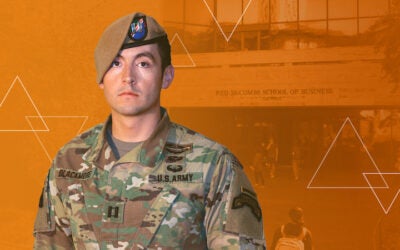 The Warrior National Foundation supports special operations veterans mastering business at Texas McCombs.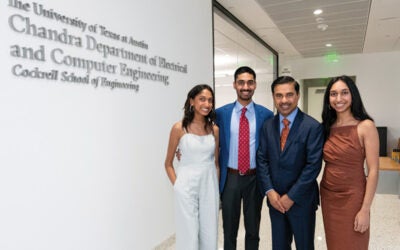 The Chandra family leaves a legacy of philanthropy and impact.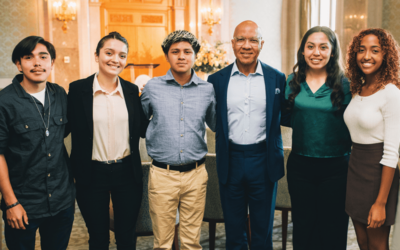 The inaugural class of Darren Walker Scholars meets their namesake and sponsors.