The Moody College of Communication receives $20 million to support stuttering research.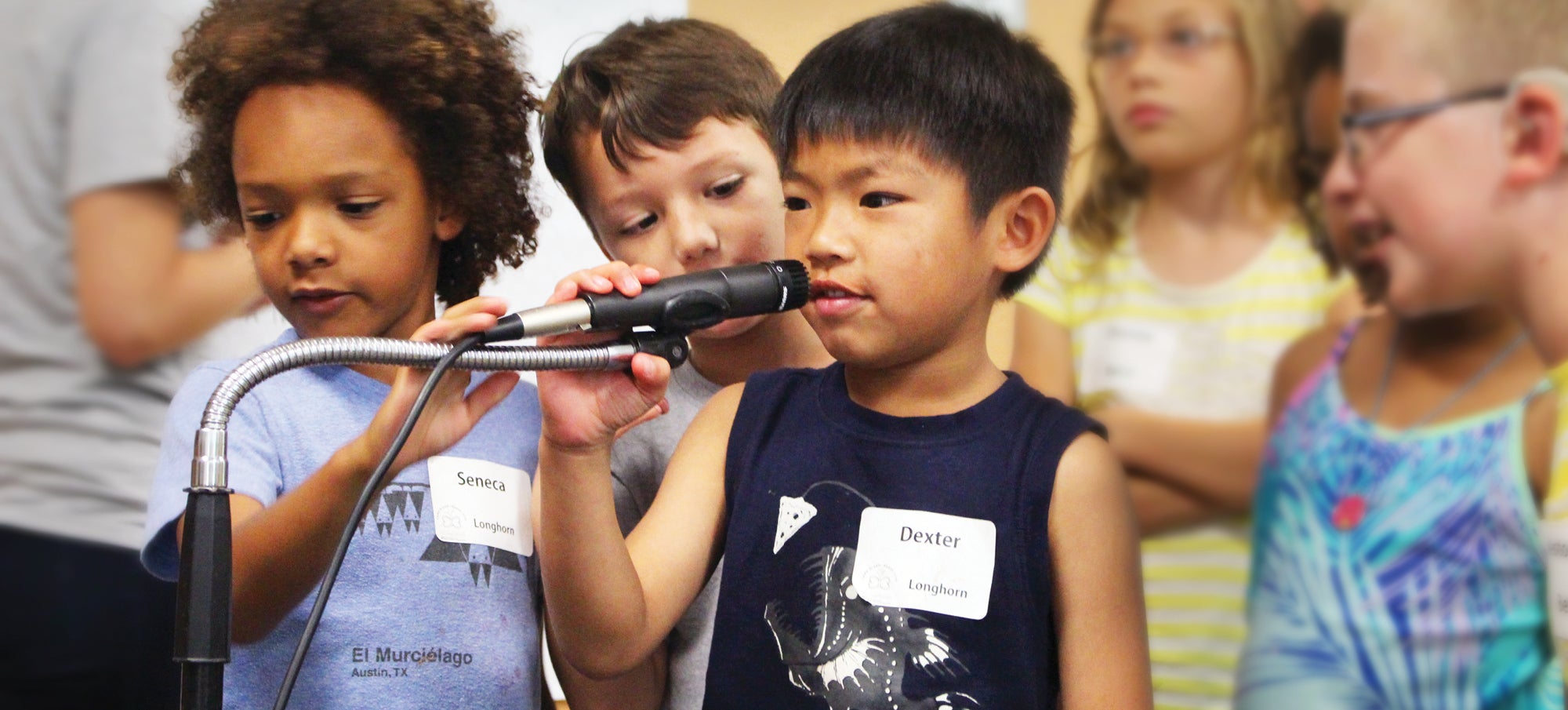 The Blank Family Foundation grant will support stuttering research, evidence-based programming, and a pipeline of expert clinicians and researchers.
Photos courtesy of the Moody College of Communication
In October, the Arthur M. Blank Family Foundation awarded a $20 million legacy grant to establish the Arthur M. Blank Center for Stuttering Education and Research at Moody College. It will house and expand the work led by Dr. Courtney Byrd, who founded the Michael and Tami Lang Stuttering Institute, the Dr. Jennifer and Emanuel Bodner Developmental Stuttering Laboratory, and the Dealey Family Foundation Stuttering Clinic, all at UT.
Stuttering is a communication difference characterized by disruption in the forward flow of speech. An estimated 15 million children and 3 million adults in the U.S. stutter, but fewer than 1% of speech-language pathologists feel prepared to provide expert, evidence-based assessment and treatment. Services for people who stutter are often prohibitively expensive and usually not covered by health insurance.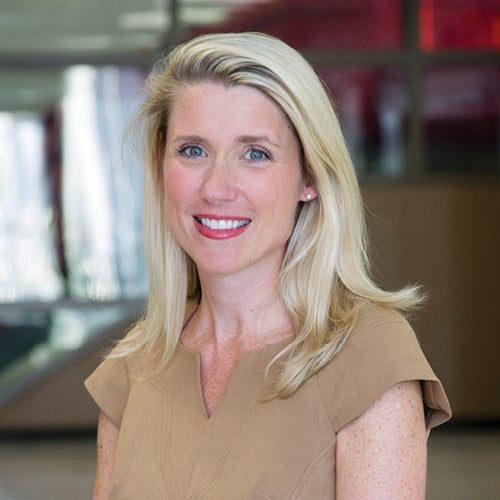 "The children, teens and adults who participate in our programs are empowered to pursue their dreams, speak from their hearts, and live their lives to the fullest."
–Dr. Courtney Byrd
"Dr. Courtney Byrd has revolutionized the field of stuttering research and practice in education," said Jay Bernhardt, dean of the Moody College. Her unique, scientifically grounded, whole-person therapeutic approach has been implemented on UT's campus, in nearly every state in the U.S., and around the world. Byrd, her clinical treatment team, and undergraduate and graduate researchers have served more than 1,500 children, teenagers and adults who stutter — all free of charge, thanks to philanthropic support.
There's this incredible work going on, and there are people who believe in the work — people who want to do good in the world," said UT President Jay Hartzell. "Here's a chance to bring these things together in such a positive way. It reminds me of what's so special about The University of Texas and about people like Arthur and the Blank family."
"Blessed to find an individual like Courtney Byrd who's not only outstanding at what she does, but a person who is trying to change the world and impact as many people as she can."
–Arthur Blank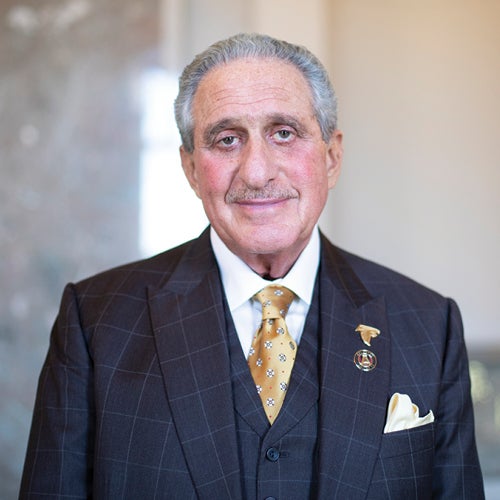 Blank, a co-founder of The Home Depot and owner of the Atlanta Falcons, is a person who stutters, and stuttering has genetically been part of his family for several generations. 
"This grant is a unique opportunity connected with a wonderful university and an extraordinary, leading researcher and educator in this area," he said. "This is an issue broader than just Austin, or Texas, or the United States. It's international."
Over the next decade, the Blank Center will increase the number of people served by Byrd's team and extend their outreach. Satellite centers will be established nationally, and the center's intensive treatment program, Camp Dream.Speak.Live, will reach 10 new countries.
"Each one of us has an opportunity and a responsibility to make a difference," Blank said. "This is a service to humanity. In some ways, it's a form of saving somebody's life — making sure their life has all the potential it possibly can. The opportunity to support a program like this is an honor."
Support from alumni and friends guarantees that the Blank Center's services are free to children, teenagers and adults who need them. Make your gift at giving.utexas.edu/speak.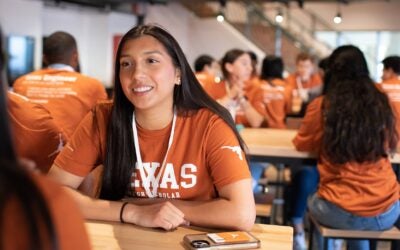 A new cohort of Linford Scholars is starting their studies in the Cockrell School of Engineering thanks to a transformative investment from Michael and Erika Linford.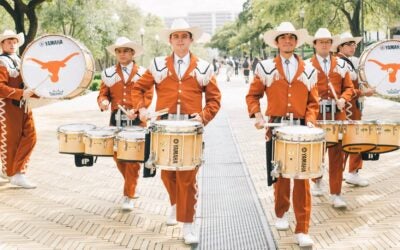 The generosity of Longhorn Nation keeps the Longhorn Band marching on to its 125th year and first year in the SEC.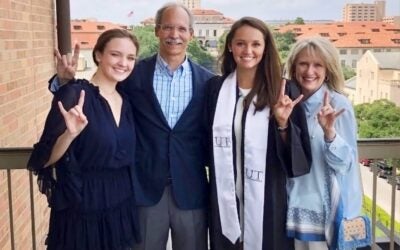 Fort Worth philanthropists and Longhorn parents John David and Leslie Moritz are giving back to the UT social work students who care for our communities.